Cars
Citroën C5 Aircross PureTech 130: He likes it soft and fluffy
Everything is supposed to be sporty and agile these days, even a 75 hp micro car can be celebrated as if it were a mini Porsche. The Citroën C5 Aircross is completely different, a 4.50 meter SUV that wants to glide and not race.
It's been like this since 2018. Time for a little facelift. The Aircross is now angular at the front instead of rounded, and there is a new design for the LED light at the rear. In the interior, the French have swapped the 8-inch touchscreen, which was installed in the dashboard between two air vents, for a 10-inch screen.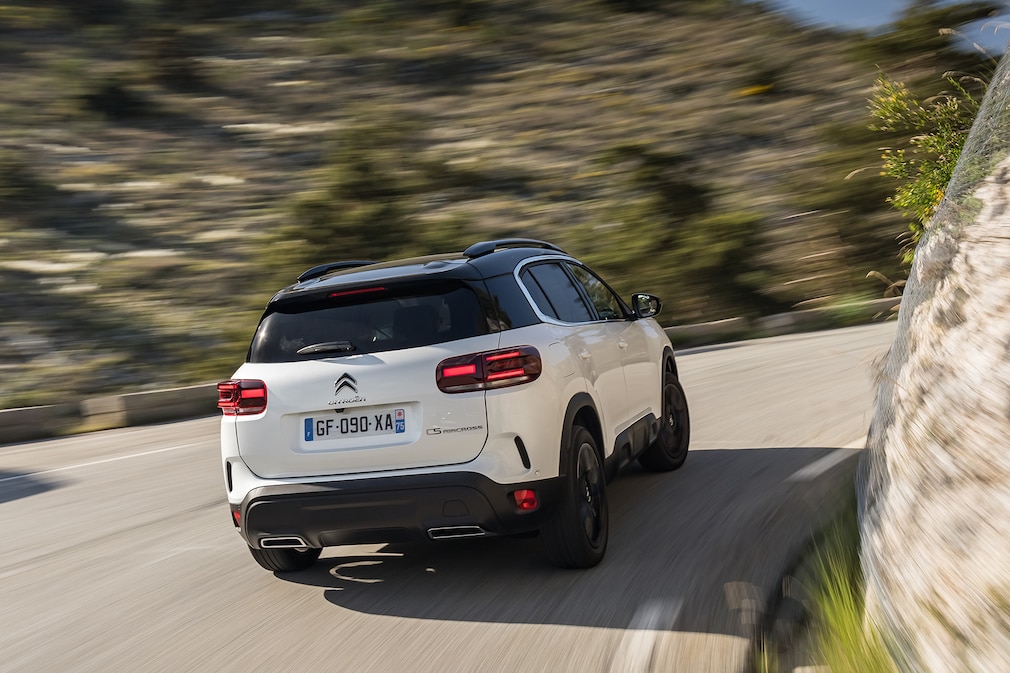 It looks like it's floating freely. Underneath there are shortcut keys for navigation, multimedia and telephone. Unfortunately, the control bar in the basement has remained as before, at first glance you don't recognize the knob for loud and quiet or the buttons next to it for the front and rear window heating.
Three-cylinder with 130 hp

Our test car is a three-cylinder, the 1.2er with 130 hp, which we also know from the Aircross brother Grandland. Three pots in a compact SUV – is that possible? Yes, good even! With the typical chatter it goes forward, 230 Nm of torque are sufficient to swim along well.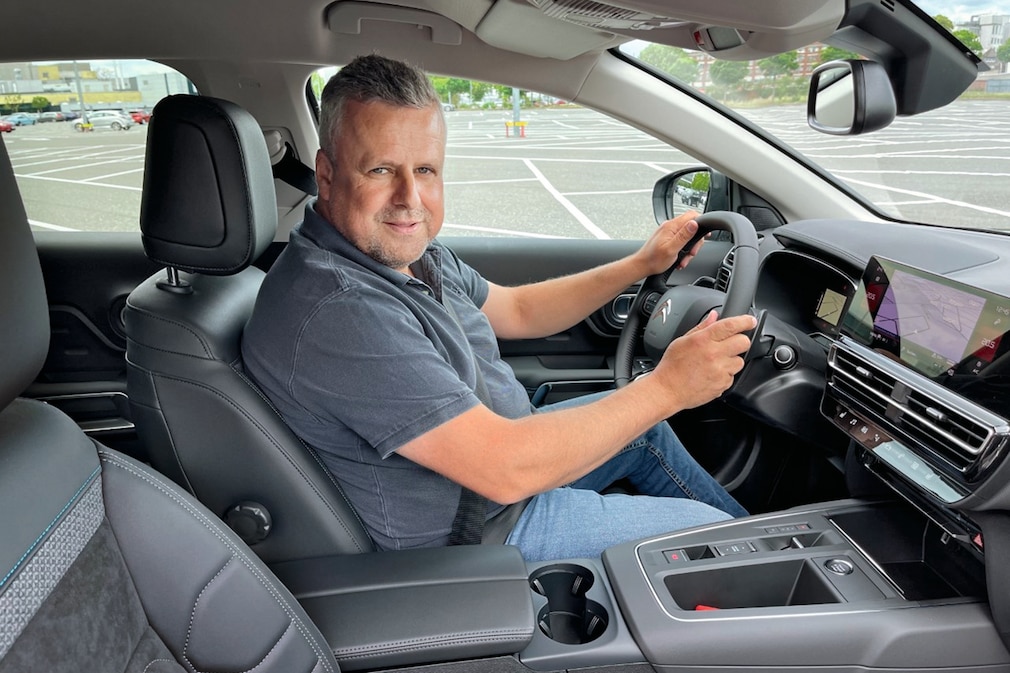 That's all the guy wants, he likes it soft and fluffy. Steering and chassis are designed for maximum comfort. That means: a lot of well-being during short frost breaks or long (tree root) waves.
Market launch in September 2022

As before, the prices start at 32,550 euros, but we would have put something on top of that. For example, for a soft touch on the plastic part above the armrest, felt for the shelves underneath and carpet on the side panels in the trunk. Doesn't cost much, but supports the comfort character.
Oh yes: the market launch is in September, there are petrol and diesel engines with 131 hp. Most should take the plug-in hybrid with 224 hp system output from 43,350 euros.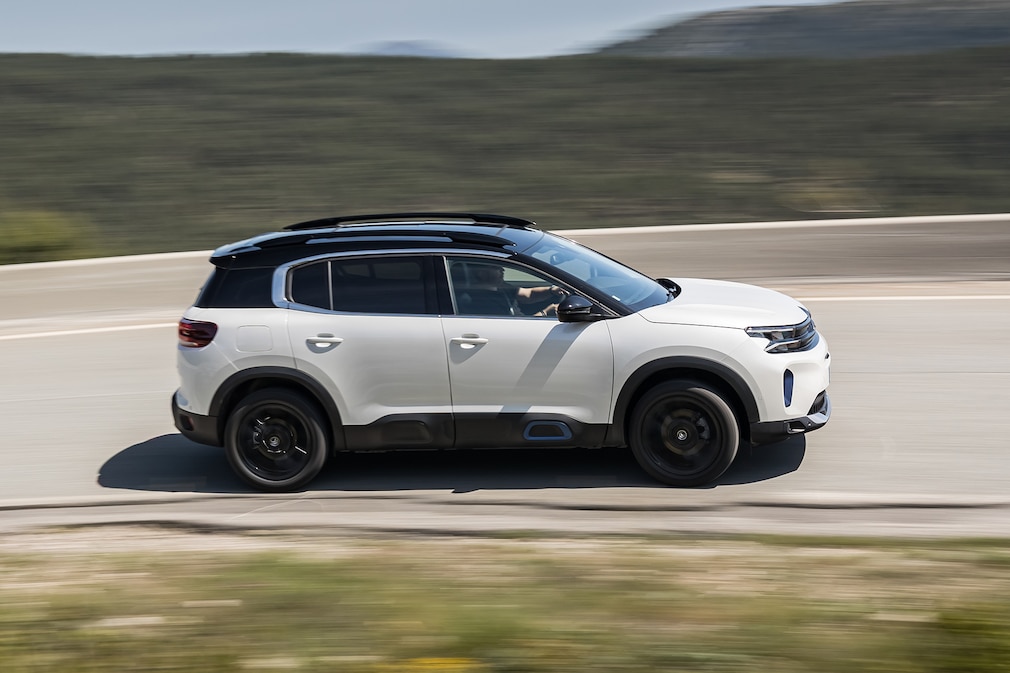 And because funding is such a thing, Citroën says: Anyone who orders by the end of June will get their car this year.
Specifications and price: Citroën C5 Aircross PureTech 130
• Engine Three-cylinder, turbo, front transverse
• Displacement 1199cc
• Perfomance 96 kW (131 hp) at 5500 rpm
• Max. Torque 230 Nm at 1750 rpm
• Drive Front wheel/ eight-speed auto.
• L/W/H 4500/1859/ 1688mm
• curb weight 1505kg
• trunk 580-1630L
• 0-100km/h 10.3s
• max. 188km/h
• Consumption 6.5L S/100km
• Exhaust CO2 147 g/km
• Price from 36,250 euros