Cars
Citroën C5 X plug-in hybrid 225: a lot of comfort, low consumption
Citroën is back in the upper middle class. The C5 X will go on sale in May 2022, AUTO BILD was allowed to drive the 4.81 meter car in advance. Yes, we write cars, because Citroën doesn't know it exactly, says: "Elegance of a limo, dynamics of a station wagon, raised body of a
SUV
." Ah.
We mean: a lot of space, easy access to all five seats and a comfortable suspension setup. But what the French already know:
diesel
is no longer! The C5 X is available as
petrol engine
with
three-cylinder
and 130
hp
with 180-
hp
-Four-cylinder and as a plug-in hybrid with 180 hp combustion engine and 110-
hp
-E-motor equal to 224 hp system power. We grab it for the first lap from the Stellantis Germany headquarters in Rüsselsheim to the Großer Feldberg im Taunus, the first endurance test in the "Hessian Mountains" with a difference in altitude of 791 meters.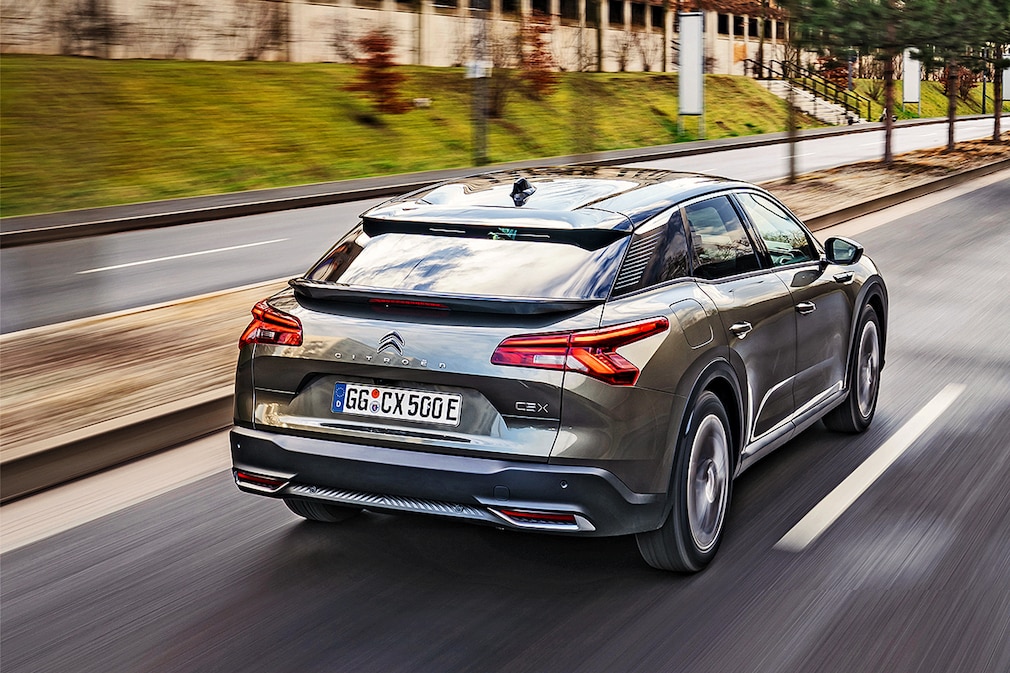 What is noticeable on the first few meters and the country road full of holes: peace and quiet in the box! In the best equipment, the C5 has acoustic glazing all around, pleasantly decouples the noise from outside, spoils you with the tendency to decelerate thanks to comfort seats and the active suspension with adaptive chassis. Yes, you can set the drive program switch to "Sport", but this car doesn't want that at all.
Four-cylinder, transversely at the front plus electric motor
132 kW (180 hp), electric motor 81 kW (110 hp)
Front-wheel drive, eight-speed automatic
And so we glide in a relaxed manner towards Feldberg, slight rolling movements in the curves, the steering reacts leisurely to commands. And because we drive the entire route in a relaxed manner and electrically, there are 17.9 kWh of electricity and 2.8 liters on the mountain
petrol
as consumption. The battery should last 60 kilometers, and we really think it is capable of almost that much when driving in a species-appropriate manner. By the way, back with an empty battery it was 5.1 liters.
All passengers have plenty of space

Has the new Citroën spoiled us? Yes, when we see the headroom and legroom in the back, the attention to detail with double angles in the seats, on the climate controls, the lots of light in the interior with a huge panoramic roof (1200 euros), the splash guards on the doors below. No, if we have to touch cheap hard plastic on the glove compartment and on the door panels below and thread in a rod as a hood opener.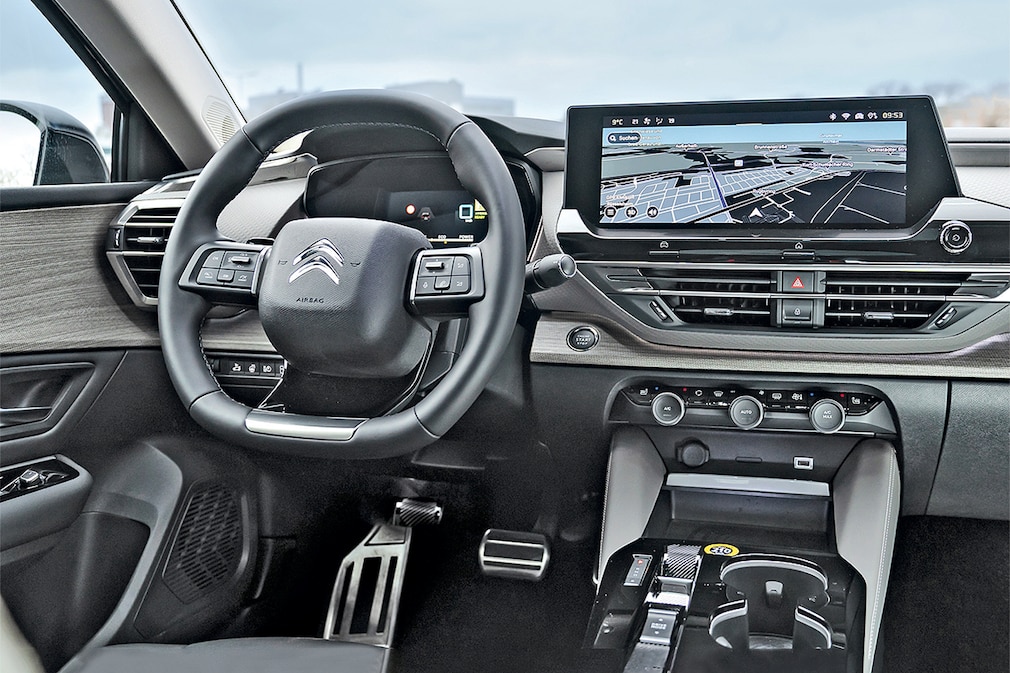 But then there was the price. 35,730 euros for the base, 44,980 for the hybrid. And there will be another 7177.50 euros in funding by the end of 2022. Maybe try coziness?