Cars
City Transformer: a new mobile for the city
How much do you drive your car? If it's more than an hour a day, you're above average, many drive significantly less. The rest of the time the car sits around. But it is precisely this standing around that becomes a problem: parking space in the cities is becoming increasingly scarce because there are more and more cars. And because the city planners are deliberately reducing parking spaces in order to force cars out of the city.
And admittedly: a green strip or a Schanigarten, as the people of Munich call the café terrace on the street in front of the restaurant, makes a city much more livable than a parked tin. But does that mean we have to do without individual mobility in the city? No, says Asaf Formoza. He founded the Israeli start-up City Transformer and designed an extra-narrow Renault Twizy-style city car.
Saving space is the motto of the City Transformer

The two-seater, which is only one meter wide (and two and a half meters long) can park in motorcycle parking spaces, and four of them should fit in a classic car parking space. Practical: the doors swing upwards, so you can park even closer to your neighbors. But the real highlight is under the sheet metal: to improve road holding, the track width can be widened by 40 centimeters – at the touch of a button while driving!
The wide track ensures stability

If that works? Yes! How To Cars tried it out in Munich. The prototype built together with Roding drives up to 30 km/h – still a little wobbly on the wheels – in narrow-gauge mode, after which it prompts you to widen it with a message in the instrument cluster. You can see that the wheels are slipping outwards in the mirror and in the ambient light on the inside – but you hardly notice it. Only because the City Transformer is suddenly much more solid on the road.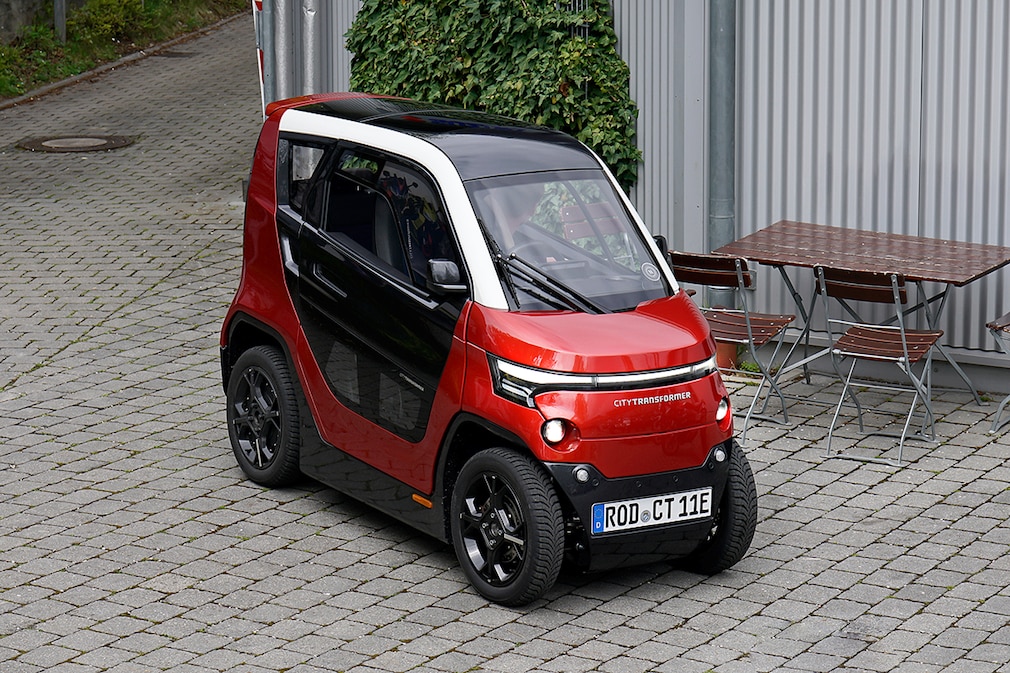 Two electric motors provide the drive

And it's getting faster: In XXL operation, it currently manages almost 90 km/h thanks to two electric motors, each with around ten hp, the series could be even faster. The range is currently 180 kilometers, and charging takes three and a half hours using a household plug or 30 minutes using a fast charger.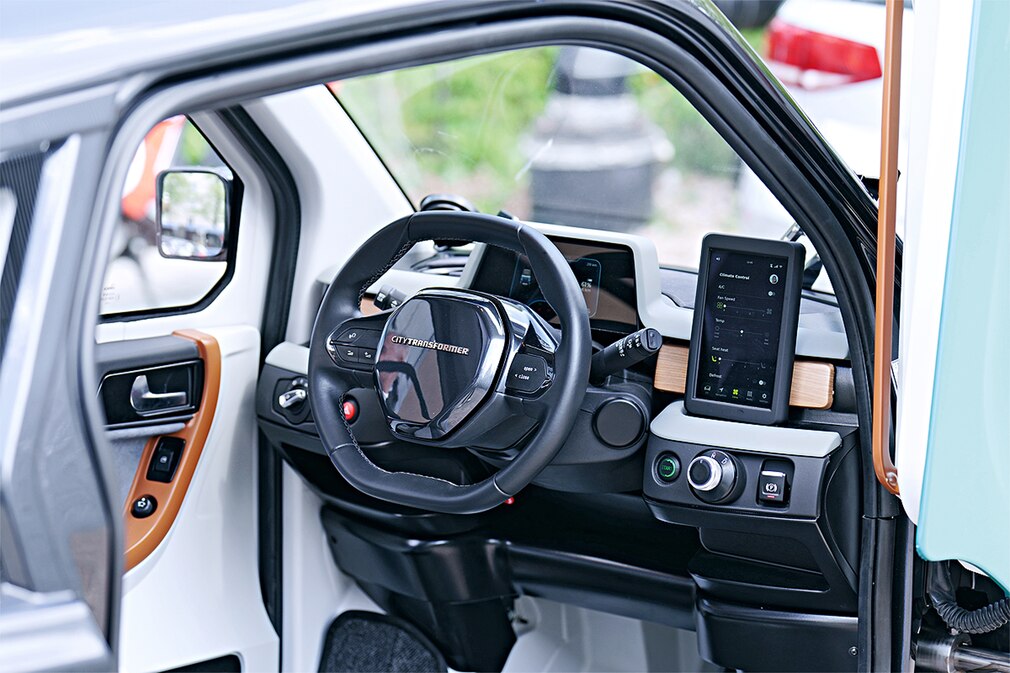 Series production is scheduled to start at the end of 2024

The City Transformer is scheduled to go into series production at the end of 2024. It can be pre-ordered for 12,500 euros, later it will cost 16,000 euros. In addition to the passenger version, Formoza is planning a cargo version, among other things, but the variable skateboard architecture also allows many other superstructures.