Cars
Clean logistics: on the road with hydrogen
If traffic is to become emission-free – which is not a question but a done deal – then trucks must too. electric? Hydrogen? Something completely different? It's not that there aren't any ideas…
The Fyuriant (derived from furious, i.e. rousing, inspiring) is the first truck with a fuel cell drive made in Germany. Dirk Graszt, together with his partner Dirk Lehmann at Hamburg-based Clean Logistic SE, is the brains behind this project.
In 2015, Graszt, once an independent freight forwarder and now CEO of Clean Logistic, started looking for a truck with the lowest possible emission drive. An odyssey to all relevant manufacturers began.
DAF XF as a basic truck
"For two years I only got blank looks and the advice to try LNG. At some point I just said: Okay, if there is no such vehicle, then I'll build it myself."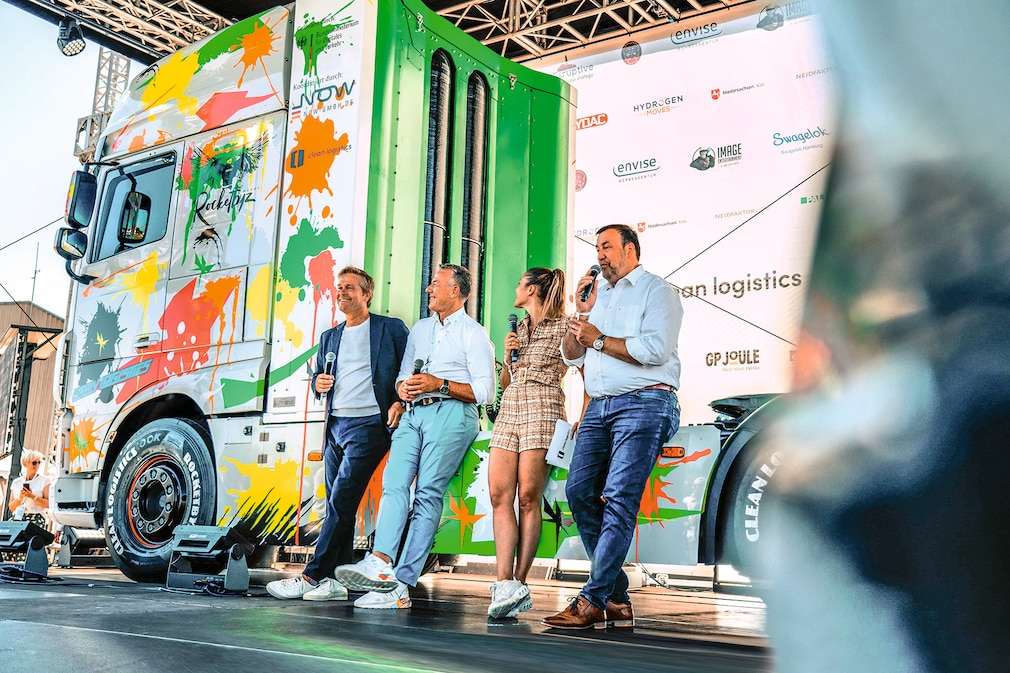 Development began at their plant in Winsen an der Luhe, Lower Saxony, where Clean Logistic has already converted buses for local public transport to fuel cell technology using green hydrogen as fuel.
The basic truck of the prototype is a five-year-old DAF XF from Graszt's previous company's fleet. Clean Logistic buys the technology for the drive from Refire Technology in China.
Specially developed rear axle
However, the specially developed rear axle is brand new in the Fyuriant. All wheels are driven individually by wheel hub electric motors, regardless of whether they have single or twin tires.
The Fyuriant is equipped – in addition to the DAF, Mercedes Actros are also planned as a basis – with two hydrogen fuel cells, each with an output of 120 kW. With a full tank (it takes around 15 minutes) and a full load, the 40-ton truck has a range of 400 kilometers.
The first major order has arrived: GP Joule has now ordered 5000 H2 trucks.
"Compared to conventional diesel trucks, each with an estimated mileage of 1,000,000 kilometers per year and a consumption of around 25 liters per 100 km, 5,000 H2 trucks will save more than 325,000 tons of CO2 annually," says Dirk Graszt.