Career
Cloud solution indispensable when working from home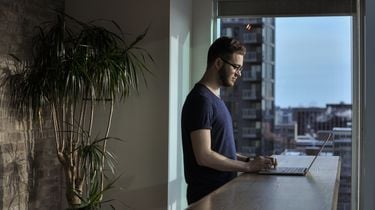 The Netherlands is entering the sixth week of working from home this week because of the Corona measures.
It has become clear that working from home will become part of the new normal and that companies must organize their infrastructure and working methods accordingly.
Cloud solution
One of the most obvious solutions is to use cloud solutions, with which you can easily work from different locations. Large tech companies such as Microsoft and Google have been offering solutions for years that are increasingly used by companies. In addition to these general solutions, industry-specific solutions are also increasingly being introduced.
Industry-specific elements
These developments are also reflected in the insurance industry. Several companies have been investing for years in building and further developing a cloud solution.
Important elements of a cloud solution in the insurance industry are:
• CRM information available 24/7 and everywhere for advice;
• wide range of products for comparison and closing;
• clarity in the closing process;
• modular structure in terms of products and services.
Versatile
Various solutions have been developed within the insurance industry. These are often partial solutions or an integration of various solutions in a platform. For example, this insurance service provider has developed a platform where insurance policies are calculated, compared and taken out fully automatically. In addition, the platform contains links to external parties. Think of payments (iDEAL), claims handling and fraud detection.
Thanks to the availability of insurance APIs, the platform is widely applicable and is used in various distribution channels, including
• traditional insurance advisers;
• online insurance advisers;
• mortgage advisers from existing software packages;
• comparison websites and Apps.
Added value consumer
What does a cloud solution provide for the consumer? The ultimate goal of the cloud solution is not only the continuation of a company, but above all take care of it happy customers. An important element within a cloud solution is that parts of the process are automated. Consumers want to have clarity about the status of their insurance within two minutes. This can be achieved by automating this process, without the personal element disappearing.