Cars
Colton Herta: Formula 1 dream lives on despite super license off
Alone: ​​the main actor, Herta, sees things a little more calmly than his colleagues. Although he emphasizes: "I find the IndyCar series to be a bit undervalued in the points system for the super license." The 22-year-old also makes it clear: "With the current structure, I can understand the point of view of the FIA, it is their decision and they is understandable. I don't even want to come in as an exception (in Formula 1; ed.)."
Father Bryan Herta, who used to be a successful racing driver himself, has a similar view: "It would be unfair to other people if he got special treatment. He has to make it by the rules," Herta Sr. demands in reference to his son. "Of course you can discuss how the points are distributed for the IndyCar, but at the moment the rules are the way they are, you have to respect that."
With regard to Formula 1, the 52-year-old explains: "These doors are difficult to open and we understand that. In general, I would say that Colton deserved a chance in Formula 1 at some point. But when, I don't know either."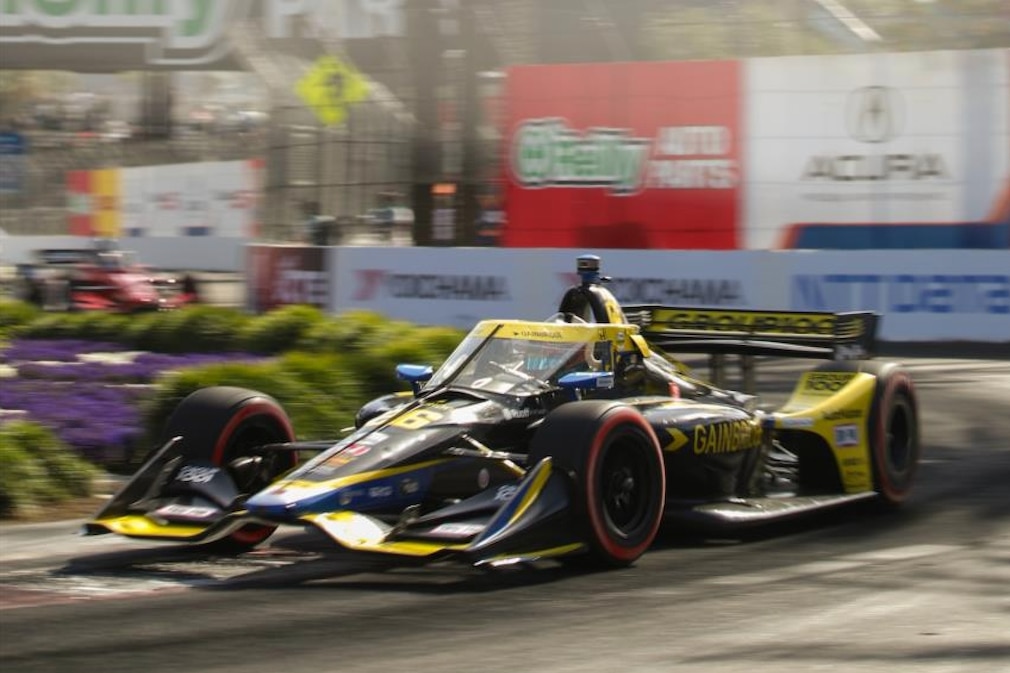 At just 22 years old, Herta's Formula 1 dream seems anything but over, but the hurdles in terms of super license were simply too high for a cockpit in the 2023 season: the six outstanding Grand Prix weekends, for example, would not have been enough to To bring in the missing eight license points in free practice sessions.
While a planned guest start in the AF Corse Ferrari sponsored by AlphaTauri was rejected again at the DTM in Spielberg and was to be seen more as a marketing gimmick anyway, the start in a regional Formula 3 championship in Asia was already considered a winter event more realistic option: "It was a possibility. But I felt like I shouldn't have to go back to a junior series after four years as a professional racer," explains Herta.
Especially since Red Bull put a stop to this plan anyway due to a lack of planning security: If Herta had not scored the necessary points in winter for a variety of reasons, his appointment to the F1 team in 2023 would have burst at short notice: too much risk for the driver and the racing team.
Herta draws motivation from the example of De Vries
Red Bull's motorsport consultant Helmut Marko is now looking for alternatives for the AlphaTauri cockpit of Pierre Gasly, who is willing to leave the Dutchman seen in Marko's Graz office.
Curious: Herta of all people finds this positive: "The whole thing with De Vries shows how quickly things can go. He's already 27, soon to be 28 – but with what he achieved in Monza, he's gotten a lot of attention for a number of places. It proves that when you get the chance, you have to take it. He did, so all credit to him."
With a view to his own future, the American knows what needs to be done and does not shy away from self-criticism: "There are a few things that we and I need to improve. I'm not yet a fully championship-worthy driver, at least I wasn't this year," says Herta.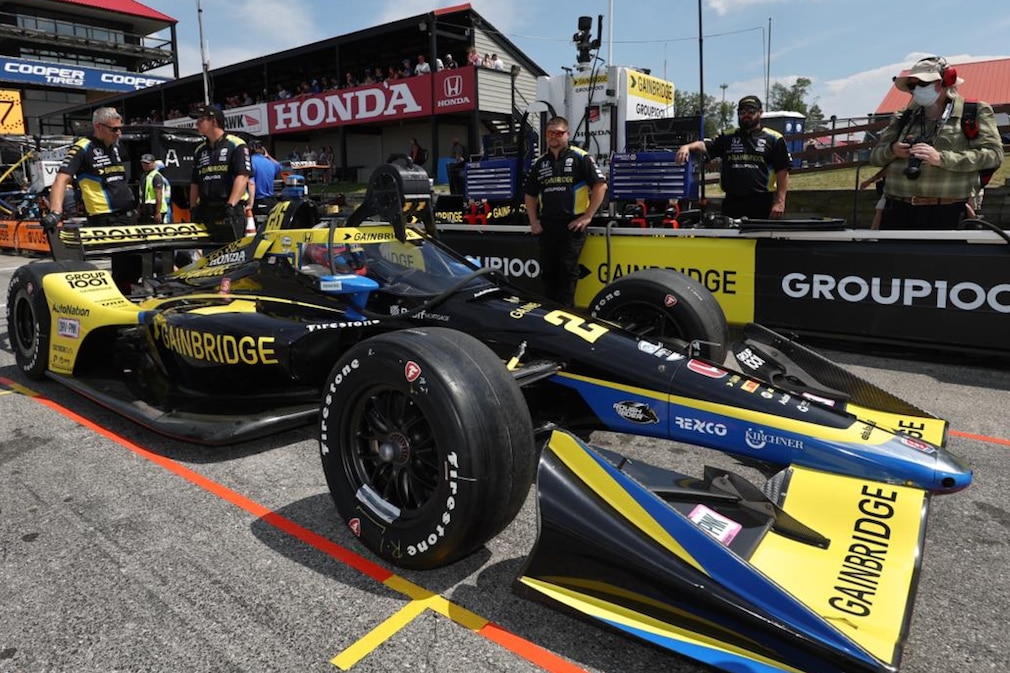 His loyalty to Andretti Autosport is both a blessing and a curse: The team has not won a title in the IndyCar series in the last ten years. In 2023, Herta and teammate Alexander Rossi finished ninth and tenth in the final standings, with ex-F1 driver Romain Grosjean even far behind. It is questionable whether Herta can get the necessary super license points there, let alone the championship title.
However: Team owner Michael Andretti has been trying for some time to enter Formula 1 with his racing team. In this case, Herta would be guaranteed a place in the premier class: "Michael wants to get me into F1 and that's not a short-lived offer either," Herta knows. A takeover of the Sauber racing team failed in 2021 due to the high bank guarantees.
The youngster hopes: "In the next few years there may be a few more options: if someone wants to sell or if a new engine manufacturer comes along." The latter, however, seems to be Andretti's only realistic chance of getting to the table of the big ones in Formula 1 . Those responsible for F1 had recently made it more than clear that they were not interested in a comparatively small private team as a newcomer. With a manufacturer as a partner, however, things would look very different.
Porsche in particular is still looking after its own negotiations with Red Bull failed. A US team would be very attractive for the Zuffenhausen-based company with a view to the extremely important North American sales market. Maybe one Red Bull deal that bursts will eventually turn the other Red Bull deal into a lucky coincidence for Herta.