Cars
Compact SUV Mazda CX-3 with top equipment buy cheap used
While all-wheel drive used to be a "must have", the preferences of German SUV customers have changed completely in recent years. In particular, smaller representatives of the genus are (if at all) only available with a 4×4 at an additional cost. This category also includes the Mazda CX-3, which is no longer sold as a new vehicle in Germany.
However, the compact SUV continues to play a major role on the used car market. This is mainly due to the moderate prices and the comparatively lavish equipment. Just like this example.
The Mazda CX-3 Skyactiv-G 121 was ordered in the nominally highest equipment version "Sports-Line" and has had two previous owners since it was first registered at the end of 2019. However, they handled the CX-3 very carefully and only moved the full service model in the bright Soul Red Crystal color 18,533 kilometers.
As is usual with Mazda, the Skyactiv-G 121 uses a four-cylinder petrol engine with a displacement of two liters and without turbocharging. The unit provides an output of 121 hp, the torque of the suction cup is a maximum of 207 Newton meters. The original buyer did not have the optional automatic, so the gear changes are made via the six-speed manual gearbox.
A lot of SUV for little money

As a Sports Line, the CX-3 has a lot of features as standard, some of which were not even available at extra cost from European competitors. The SUV was delivered with a head-up display and, in addition to a reversing camera, also has a navigation system and comfortable seats with durable synthetic leather covers. Of course, full LED headlights also ensure optimal illumination at night.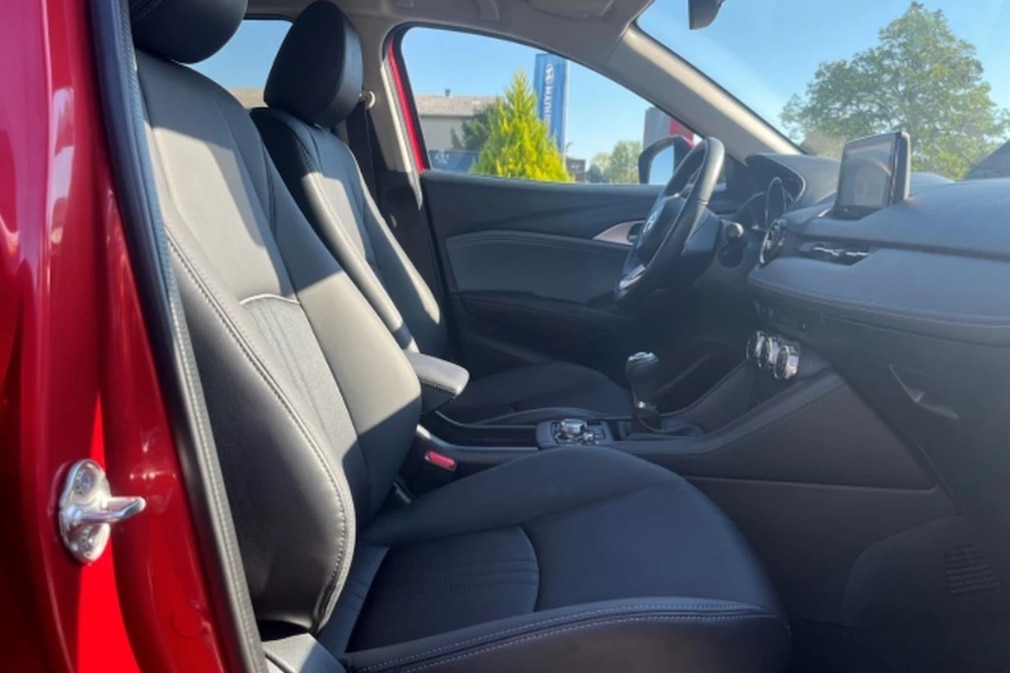 The CX-3 Sports-Line, which was approved in November 2019, is currently being offered by "Autohaus Schäfer" in Leverkusen for 19,685 euros. For comparison: When ordered, the popular SUV in this equipment variant cost at least 25,080 euros. If you are looking for a small, eye-catching vehicle, you should take a look at the Mazda.