Cars
Concorde Charisma: RV test – AUTO BILD
If one searches for the term charisma in reference works, definitions such as divine gift or high charisma always appear very early. Now the liner called Charisma by Concorde is undoubtedly man-made, but its charisma is also undoubtedly high. "The charism is ours bestseller", says Concorde press spokesman Mirko Kerber with chest tones of conviction. The luxury liner, which Concorde calls a" classic among land yachts ", has been rolling off the assembly line in the Franconian Schlüsselfeld for exactly 20 years. the fact that the third generation of the successful model remained unchanged for nine years was a reason for one comprehensive renewal.
The Concorde Charisma has more than a ton of payload reserve
That's him: A Integrated of the luxury class, which you can see immediately from which stable it comes. Finally, the Charisma update also included the front and rear section, which are optically based on the large Centurion. The Iveco Daily 65 C with 6.5 tons of gross vehicle weight.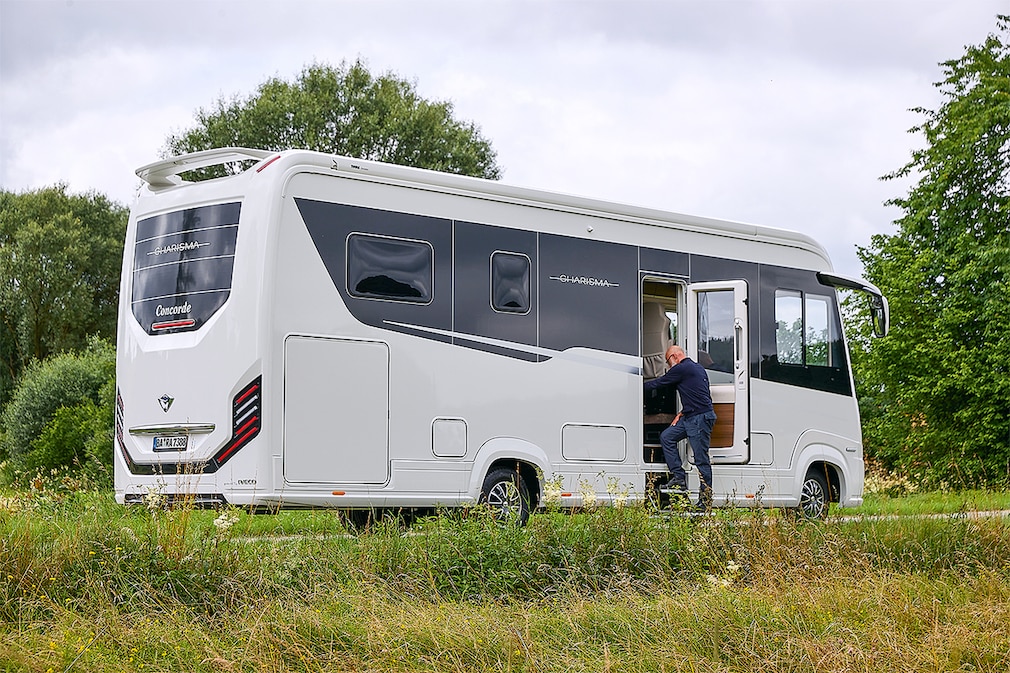 Our test car was given the chassis package (17,635 euros) as an extra, which includes full air suspension and wheel spacers on the front axle. And an increase in weight to 7490 kilograms. As a 7.5-tonner, the motorhome has extensive additional equipment more than a tonne load reserve and may be driven with the old class 3 driver's license – currently class C1.
Technical data Concorde Charisma

Tank capacity / type of fuel
Empty weight ready to drive / payload (test mobile)
Trailer load (braked / unbraked)
Material wall / roof / floor
Fresh / waste / black water tank
3.0 liter F1C Heavy Duty / 210
154 kW (210 hp) at 3500 rpm
Eight-speed automatic converter / rear-wheel drive
120 l / diesel + 20 l AdBlue
120 l / Alde hot water + Webasto diesel auxiliary heating
Birdview camera system and TFT screen ensure all-round visibility
He has: Because a comprehensive description would go beyond the space available, we limit ourselves to new and special features. In the sense of self-sufficient travel, Charisma customers can now instead of the usual 11 kilogram bottles also a 120 liter gas tank (3030 euros) order. This is new and very practical without tools removable steering wheel (1950 euros), which makes it easier to turn the heated, air-conditioned and of course leather-covered driver's seat (1305 euros for both seats).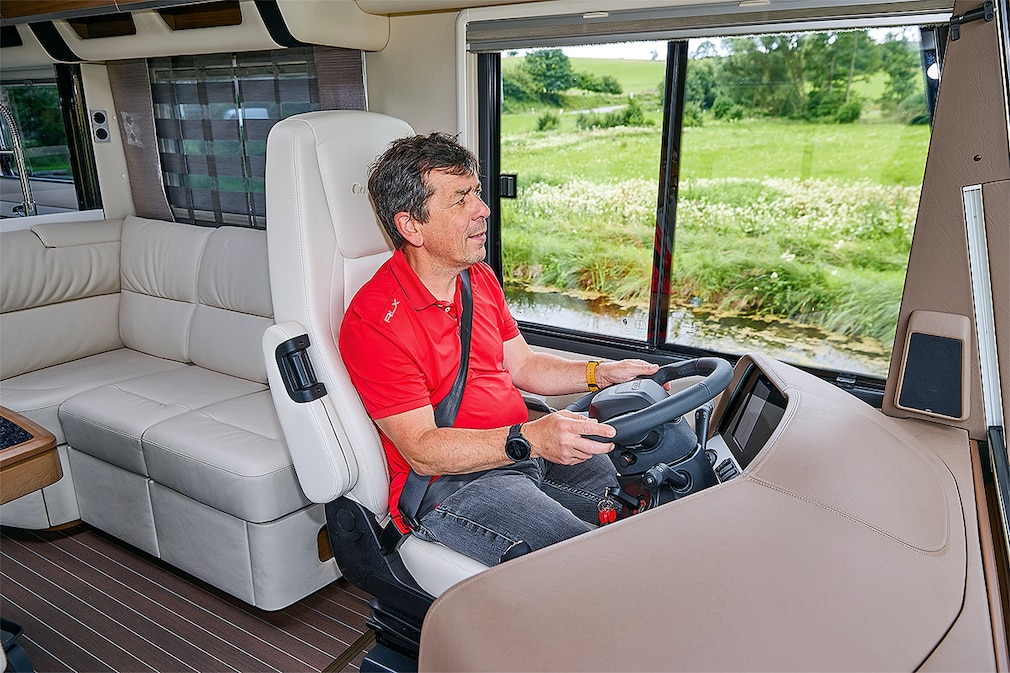 The Birdview camera system offers in combination with a TFT screen an almost perfect all-round view. This means that the 9.27-meter run can also be maneuvered when there is no guide available. This is how he drives: For a motorhome in this size class amazingly handy. The steering is appropriately direct, the driving behavior, thanks to the mentioned track widening and the chassis stabilization called Active Air, is more on the comfortable side, but by no means sluggish.