Cars
Corvette C7 Z06: Released in 2014, it's still playing!
As if it had sprung from a Hollywood screenplay, Corvette unpacked the ultimate bogeyman for the assembled super sports elite for the final transaxle halali.
The C7 Z06 burst onto the scene in 2014 and instantly overwhelmed everything that tried to get in its way. Nissan GT-R Nismo, McLaren 650S – and even a contemporary Porsche 911 Turbo S. Everyone bit their teeth at the unbeatable combination of superior track performance and halfway down-to-earth price.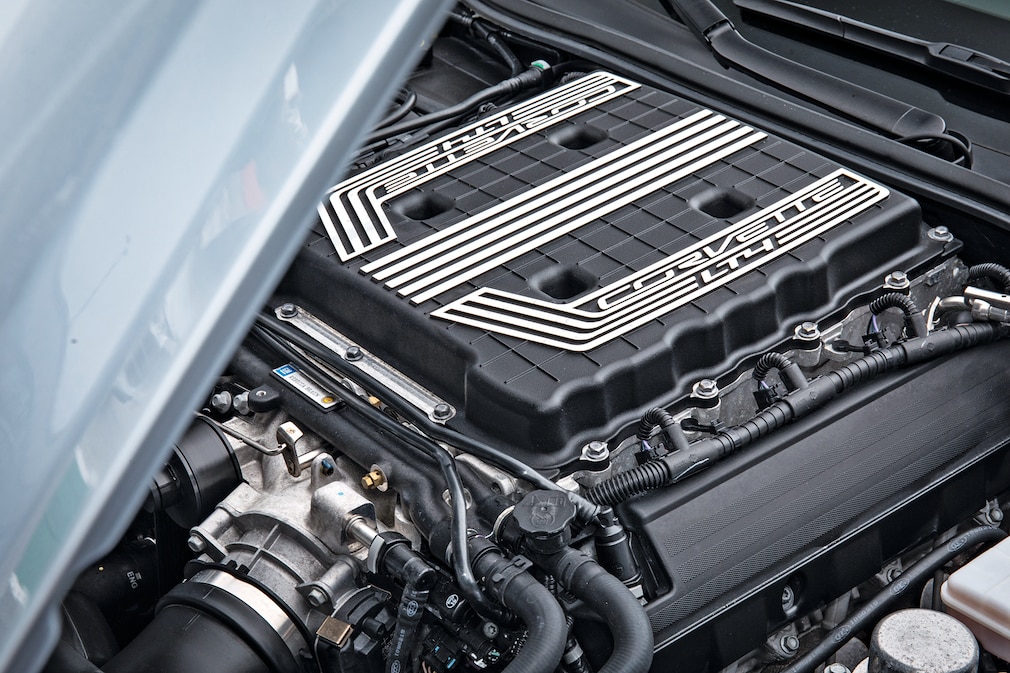 At the very end, the Mercedes-AMG GT R tried to crack the Vette in SPORTSCARS 5/2017 – and came as close as no one before. On the Sachsenring, even 28 hundredths faster, the Benz also had to admit defeat in terms of value for money. A price difference of more than 44,000 euros is an argument even in this high-priced class.
C7 Z06 with V8 and over 650 hp

The seventh generation was only allowed to delight us for about six years – then Chevrolet switched its classic to a mid-engine layout.
For today's story, dealer Kramm from Berlin kindly helped us out with a Z06 for photo purposes. And because you can never have enough banging, a Callaway Corvette in the design of the in-house squad car in the GT Masters racing series was brought to the Lausitzring.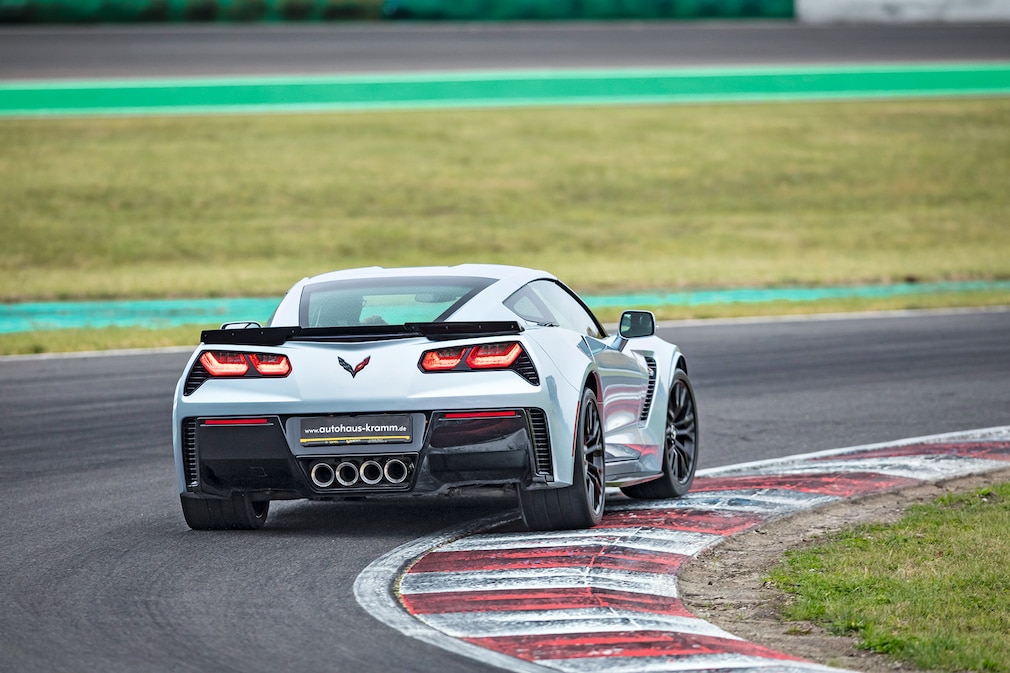 If you can't get enough: Our colleagues from autobild.tv have made a few nice videos about this. Have a look at our Youtube channel.
Specifications: Chevrolet Corvette C7 Z06
Engine: V8, compressor, in front longitudinally
Displacement: 6162cc
Perfomance: 485 kW (659 hp) at 6000 rpm
Max. Torque: 881 Nm at 3600 rpm
Drive: Rear wheel/7-speed manual
L/W/H: 4514/1965/1239mm
curb weight: 1598kg
0-100km/h: 3.8s
Top: 315km/h
Consumption: 12.7L SP
Price: 116,900 euros (2017)