Cars
Cupra Leon VZ Tuning: Up to 370 HP from Dept.
60 HP and 50 Nm more torque

Abt pumps the
Two-liter four-cylinder turbo
by
Additional control unit
on. Instead of 310 hp and 400 Nm of torque, the power cure is based on the performance
370 hp and 450 Nm torque
in the Leon Sportstourer VZ 2.0 4Drive. With the five-door and the station wagon with
Front wheel drive
it is 360 hp with 450 Nm torque. Even with the support of Abt, the Leon does not yet surpass the strongest series Cupra. This role is still played by the Cupra Formentor VZ5, whose Audi-based five-cylinder engine has an output of 390 hp. Whether Audi the
engine
probably a second time for the Leon out? Probably not, but be that as it may: Abt does not indicate performance for the tuned Leon. the
Serial version
of
Cupra Leon
Sports tourer VZ 2.0 4Drive manages the sprint
from 0 to 100 km / h in 4.9 seconds,
just as fast as the internal competitor with the R logo. With Abt-Tuning this time could easily be undercut.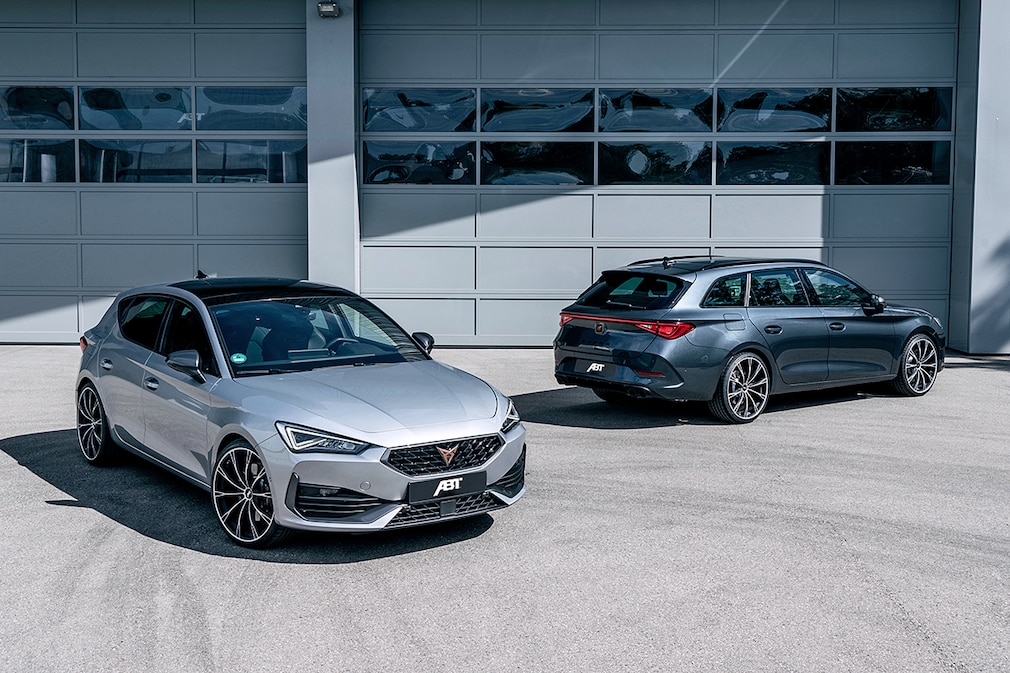 The VAG specialist installs for improved curve dynamics Sport springs, which the body around 30 millimeters lower lay. When it comes to optics 8.5×20 inch alloy wheels Available in the Abt Sport GR design in a matt or gloss black finish.
Price for the increase in performance: 2390 euros

The cost of that complete package from increased performance, springs and rims 6290 euros, There are also costs for TÜV and assembly. The Engine tuning is also available individually and costs 2390 euros, for TÜV and assembly there is another 360.40 euros. For a base Cupra Leon with 245 PS gasoline engine you have to invest at least 36,640 euros, the station wagon is 37,940 euros.