Cars
Cupra UrbanRebel (2025): 5000 euros more expensive than the VW brother
Market launch and price: the production version will be more expensive than the VW brother

As a dynamic Seat offshoot, Cupra never misses an opportunity to refer to its sporty brand essence. This is also the case with the UrbanRebel Concept: The 435 hp study was presented at the IAA in Munich and looks like a touring car. In fact, it should anticipate a compact electric car for the city, that 2025 should start based on the MEB platform. It will probably be Cupra's variant of VW's new entry-level electric car. The brands have already used this strategy for the Born and ID.3 electric cars. But the Spanish variant is significantly more expensive than the small electric car from Wolfsburg. While VW is aiming for a base price of 20,000 euros, Cupra has already announced that it will will start at 25,000 euros. The electric car should therefore be positioned between the mass and premium segment. (These electric cars will come by 2026!)
Series version: The dimensions shouldn't change much
At the IAA, Cupra's CEO Wayne Griffith announced that the study was close to the series. The finished version will adopt the provocative style of the show car. "If you remove the wing at the rear and the front spoiler, you come very close to the car that we want to introduce in 2025"says Griffiths. It shouldn't be that simple, because it is to be expected that the production version will be significantly defused. We also expect four doors instead of two. the Dimensions of the UrbanRebel, on the other hand, shouldn't change much before the series:
● Length: 4080 mm
● Width: 1795 mm
● Height: 1444 mm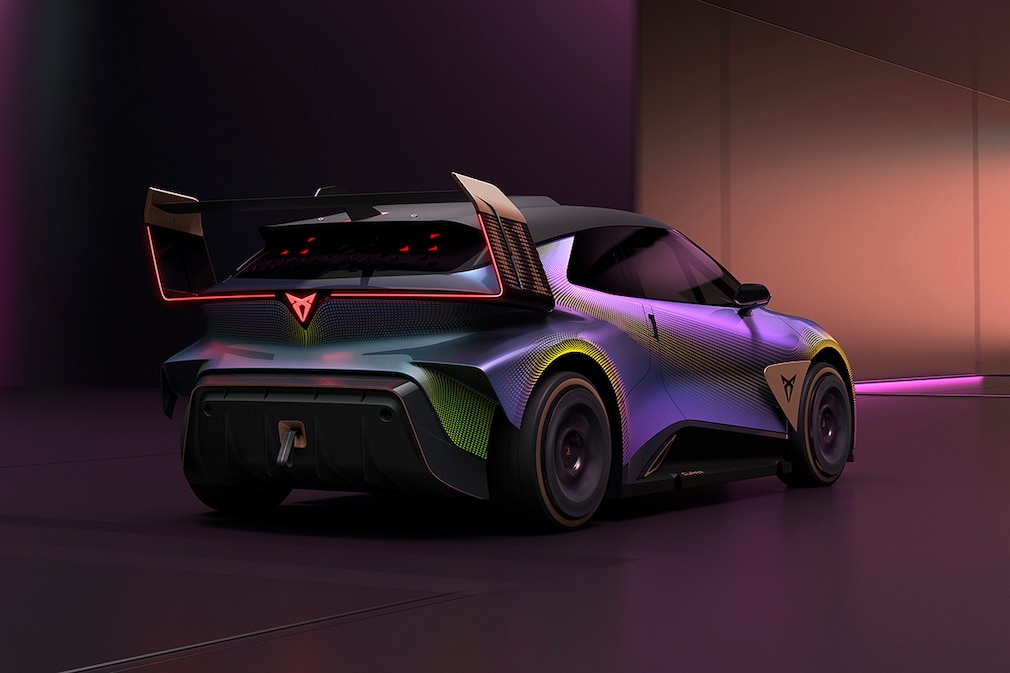 Drive: performance data are significantly reduced
The study is intended to create a permanent 250 kW (340 PS) and achieve peak outputs of up to 320 kW (435 PS). It only takes 3.2 seconds to sprint from 0 to 100 km / h. According to Automotive News, the series version will be significantly defused: A drive that consists of one should go on sale 170 kW (231 hp) strong electric motor and one 55 kWh battery consists. According to the report, the car needs more than twice as long as the show car to get from a standstill to country road speed: 6.9 seconds. The range should be 400 kilometers. (This is how you get your own wallbox!)
Study: Brutal design and wing doors in the show car

The Urban Rebel celebrates its trade fair debut with a surprise. Until now it was not known that the Spaniard is equipped with double doors. An absolute highlight that is actually only reserved for super athletes. That fits the impressive first impression that AUTO BILD got at the IAA. If the concept car looks almost playful in pictures, it is extremely brutal in real life.
The mighty throat at the front, the sharp "rotor blades" in the rims and the gigantic spoiler make more than an impression. The interior of the Rebel was taken directly from racing. Bucket seats, harness belts and the snap-off steering wheel do not make it into series production, of course, but they are quite suitable for the study. Cupra would like to continue playing the sporty tone at Seat and further establish itself as its own brand. The study makes that clear in any case and would certainly much rather be on the racetrack than in any studio.