Cars
Dacia Duster Extreme (2021): special model with orange accents
The freshly relaunched Dacia Duster is now available as an Extreme special model. Visually, the car is easy to recognize by the orange accents, that's how they are Duster logos on the roof rails and on the rear are orange, there are decorative stripes on the mirror caps and the square elements of the grill in this color. One too special shade, which is only once reserved for the Duster Extreme, lets Dacia jump. The color is called "slate gray". The SUV can also be configured in white, black, blue and, tone on tone with the color accents, orange. Black 17-inch rims are series.
Also with orange accents on the inside

There are also some orange details in the interior. This applies to the decorative seams, accents on the ventilation nozzles, on the side of the center console and in the area of ​​the doors. The seats in the special model are covered with dark fabric and synthetic leather. The equipment corresponds to the top version "Prestige", but there are three additional features: In the Duster Extreme, the driver's and front passenger's seats are heated; a keycard with keyless entry is just as standard as the multiview camera.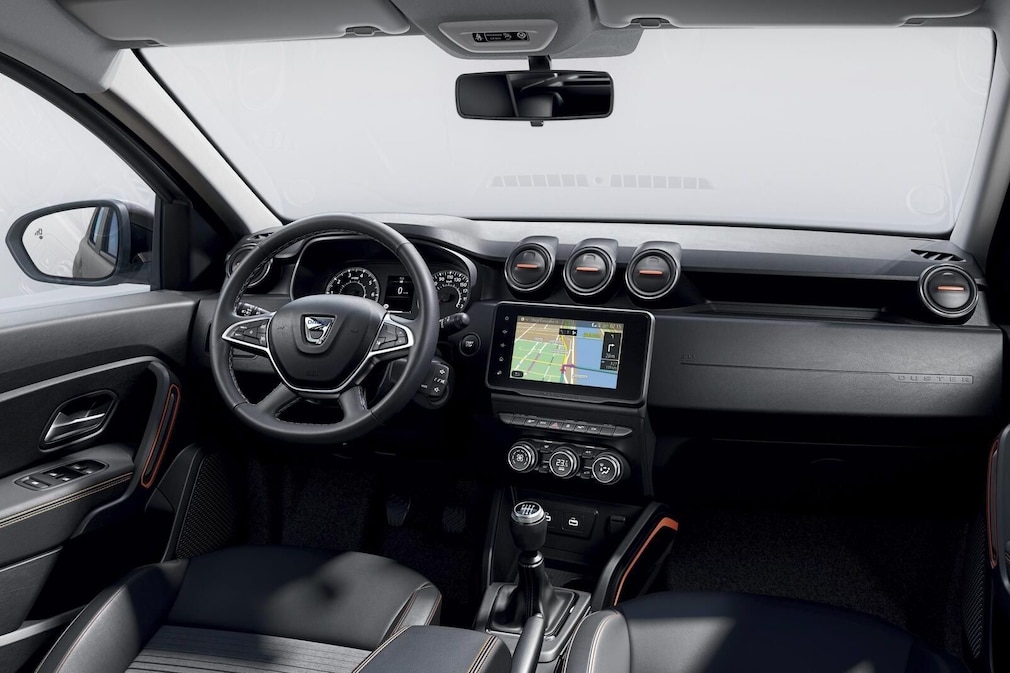 The infotainment with an eight-inch touchscreen is always on board, and smartphones can be connected to it wirelessly. There are also six speakers ex works, automatic air conditioning, a raised center console with storage compartment and electric windows. In addition, a cruise control with a speed limit function and parking beeper at the rear plus a reversing camera are standard.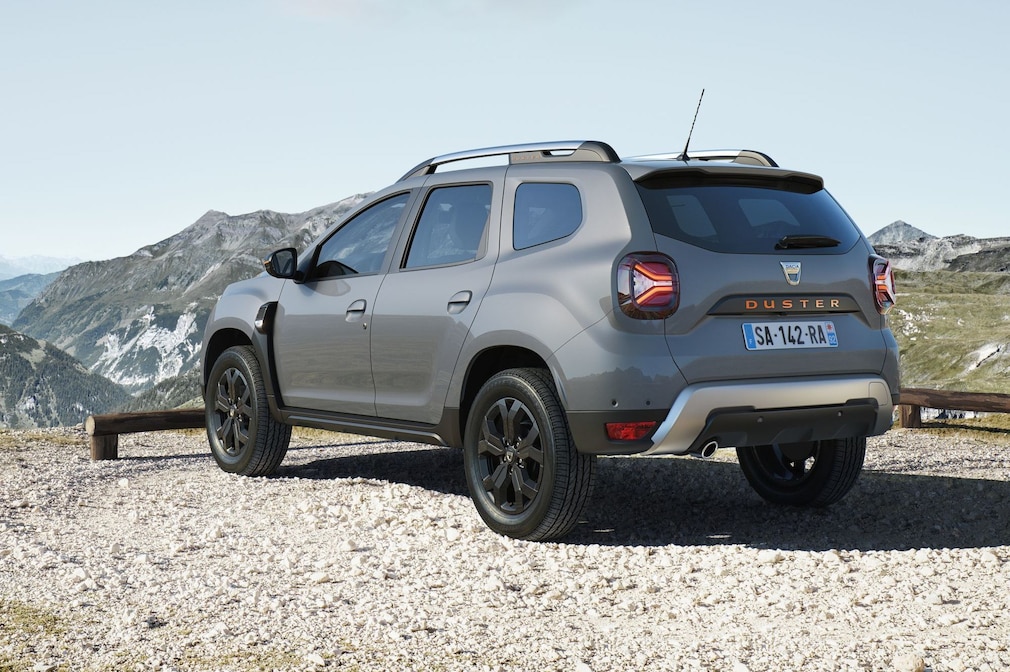 Engines, prices and market launch
For the special model, Dacia is canceling the entry-level petrol engine The basic engine here is the 101 hp LPG drive. The rest remains the same, there are various diesel and gasoline engines between 116 and 150 hp, some with all-wheel drive. Of course, the automatic introduced with the facelift is also available for the 150-hp petrol engine, all other versions come with a six-speed gearbox. The Dacia Duster Extreme can already be ordered Prices start at 17,950 euros.