Cars
Dacia Duster TCe 100 Eco-G: This Dacia Duster is still under warranty
If you choose a new Dacia Duster, you get a lot of car for relatively little money. Penny pinchers can sometimes get even better deals if they look around on the used car market.
A Dacia Duster TCe 100 Eco-G from 2020 that runs on both premium petrol and LPG is currently being sold on eBay. The speedometer only shows 7115 kilometers. The factory warranty runs until July 2023. The price tag of the white SUV is 13,333 euros.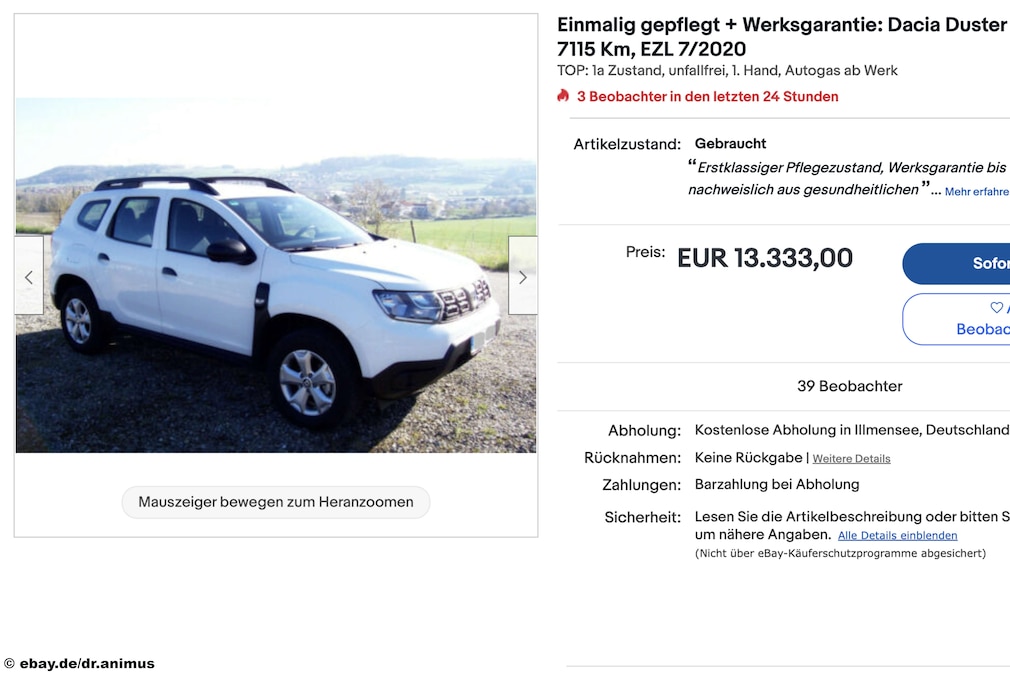 It was first registered in July 2023. According to the extremely detailed information, the seller bought the car new from a German Renault/Dacia dealership. It is neither a gray import nor a vehicle with one-day registration. The first mandatory service in July was carried out at the authorized dealer and noted in the service booklet. Thus, the Dacia can be considered as full service history. The car is described as accident free and always parked in a dry garage.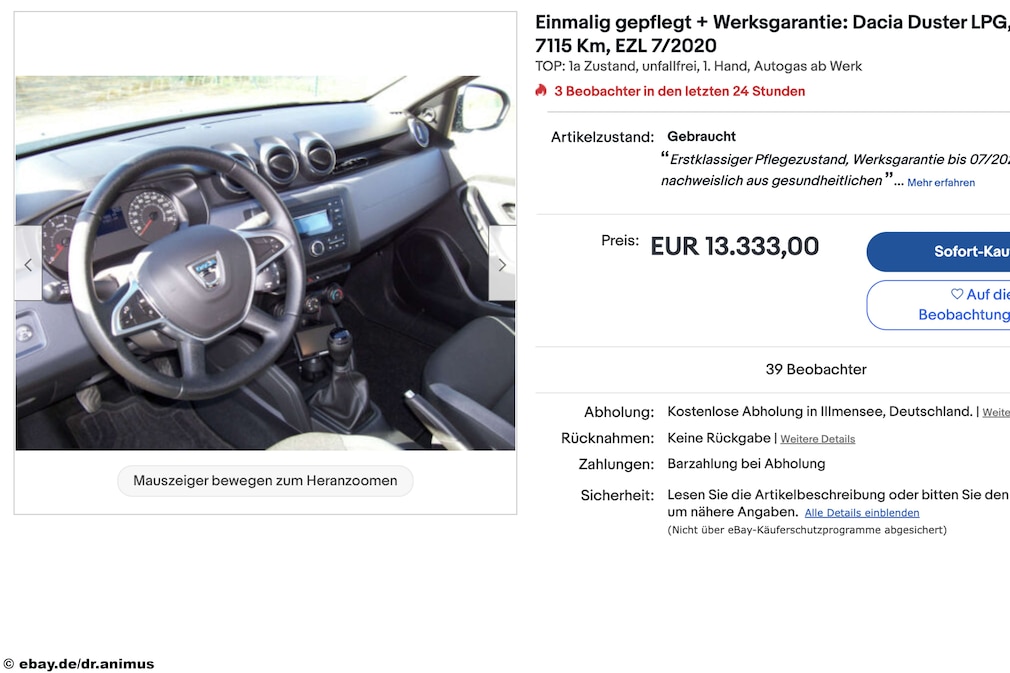 The white Duster is said to be a non-smoking car. A small scratch on the paintwork was carefully touched up with an original Dacia touch-up stick and has apparently disappeared since then. Nevertheless, the seller writes this micro flaw transparently in the description. Finally, the seller makes it clear why he is selling his Dacia: It is not the car, he simply needs a car with an automatic transmission.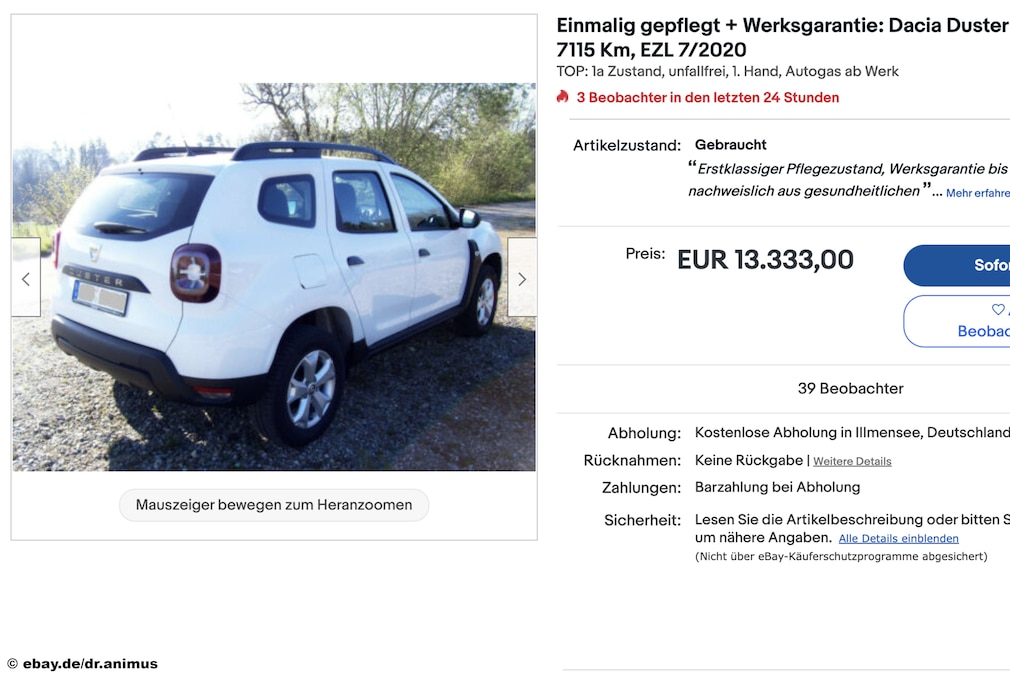 Here's what you should know about the Dacia Duster before you buy it
The Romanian SUV quickly found friends because of its uncomplicated nature, its neat design and last but not least because of its practical talent. Even as a 4×2, the Duster can cope with muddy forest paths, with all-wheel drive it can even handle difficult terrain.
But the TÜV takes a close look at the HU. Generation 1 of the Duster struggles with all sorts of problems: steering joints, lighting, brake discs, exhaust system, oil loss in the engine and transmission and surface rust – to name just the most important points.
Generation two obviously does a lot better. Because Dacia has done its homework and worked on safety and reliability. But the current Duster has only been on the market for three years. And experience shows that the problems with the first generation began from the fifth year …