Cars
Dähler BMW M3, M4: Up to 630 hp for all body variants
BMW currently offers the unlimited M3 and M4 with two performance levels ex works: either as a 480 hp rear-wheel drive or as a 510 hp Competition with the option of xDrive all-wheel drive. If one or the other is not strong enough for you, you can turn to Dähler. The Swiss tuner has developed two performance kits for both versions of the M3 and M4, which also fit the new M3 Touring and M4 Cabrio. Exhaust systems, chassis and rims are also available. (All information about the new BMW M4 CSL)

Up to 150 hp more power

in the
Base M3/M4
the three-liter biturbo in-line six called the S58 delivers 480 hp and 550 Nm of torque. The Competition delivers 510 hp and 650 Nm of torque. In a first expansion stage, Daehler increases these values ​​to 610 hp and 720 Nm via the additional control unit, regardless of the base selected. Level two brings it to 630 hp and 740 Nm of torque. The tuner does not announce performance.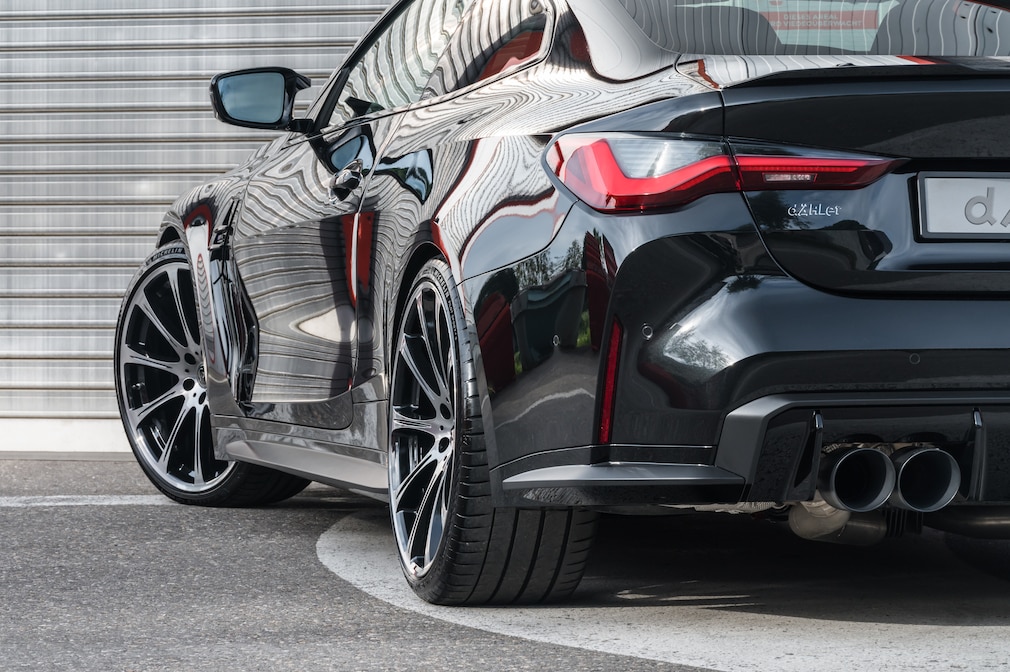 To assess: A manual M3 creates the standard sprint in 4.2 seconds, the rear-wheel drive Competition with eight-speed automatic does the exercise in 3.9 seconds. The increase in performance should scrape off a few tenths of both. The governed top speed of 250 km/h (290 km/h with M Driver's Package) is increased, but Dähler does not announce any values ​​here either. (BMW M3 Competition xDrive in the AUTO BILD super test)

Sport exhaust system and carbon intake

For more sound, Dähler has a stainless steel flap exhaust system, optionally available as a complete system. Optionally, the flaps can be controlled by remote control. The tailpipes are ceramic-coated and measure either 100 or 114 millimeters in diameter. If you want, you can also get a sports air filter and an intake made of carbon.
Various undercarriages on offer

The sedan, coupe and convertible can be lowered by 26 millimeters using sport springs. Optionally, there are also height-adjustable springs and various coilovers that are adjustable in height and hardness. With the in-house race coilover kit, the degree of hardness can also be adjusted separately for the high and low speed range. The parts are available for models with rear and four-wheel drive.

cast or forged wheels

Two designs are available on the rim side. The CDC2 forged wheel in 9.5 and 10.5×21 inches is new to the range. The CDC1 design is available as a forged wheel in 10×20 inches all round, covered with 285/30 tires at the front and 295/30 tires at the rear, or as a cast wheel. Then it measures 9.5 and 10.5×21 inches, tires 255/30 and 305/30. Various body parts are in preparation. Dähler will reveal prices on request. A BMW M3 is available from 85,800 euros, the M4 is in the price list from 87,300 euros.