Cars
Dakar – modern desert ships: battle of propulsion concepts
The Dakar Rally aims to be pollution-free by 2030. In the 2022 edition (January 1st to 14th in Saudi Arabia), some of the more than 570 participants are already taking the first step.
They dare to take part in the 4,000-kilometer special stages through the desert with alternative drive concepts.
Newcomer Audi relies on two electric motors from the Formula E car in the RS Q e-tron. The battery is permanently charged by a turbo gasoline engine that originally came from the DTM racing car. This means that the daily stages, some of which are more than 800 kilometers long, can be managed without stopping the charging process.
The three Audi RS Q e-trons (390 PS, all-wheel drive) will be driven by Dakar record winner Stéphane Peterhansel (F), two-time DTM champion Mattias Ekström (S) and former world rally champion Carlos Sainz (E).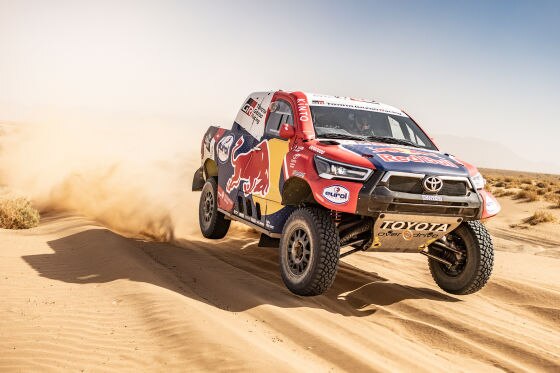 The French team Gaussin is relying on a similar concept in the truck category. On board, a hydrogen fuel cell generates the electricity for two 408 hp electric motors. However, the range is limited to around 250 kilometers, so the Gaussin H2 does not cover all stages.
Audi goes into the Dakar premiere without a single kilometer of competition practice. This is one of the reasons why the candidates for the victory probably come from the combustion engine camp.
The top favorite is the two-time winner Nasser Al-Attiyah from Qatar, who competes for Toyota again. The Japanese-South African team has further developed the Hilux (405 PS, all-wheel drive) with a new 3.5-liter V6 biturbo petrol engine.
The engine of the Hunter (390 HP, all-wheel drive) designed by Prodrive has the same basic data. The star of the British team is nine-time rally world champion Sébastien Loeb. The Frenchman wants to score his first victory on his sixth attempt.