Cars
Dakar Rally 2022: Audi's wild test laboratory
It is the mother of all desert rallies: the Dakar Rally. Audi is now also looking for the challenge, and will be launching the Audi QS e-tron in 2022 (January 2 to 14, 2022).
The highlight: the off-road racing car is powered by two electric motors with a total output of 680 hp. I'm sorry, what? With electric downforce on stages of up to 800 kilometers through the desert? Without a charging station and with a limited range of the batteries?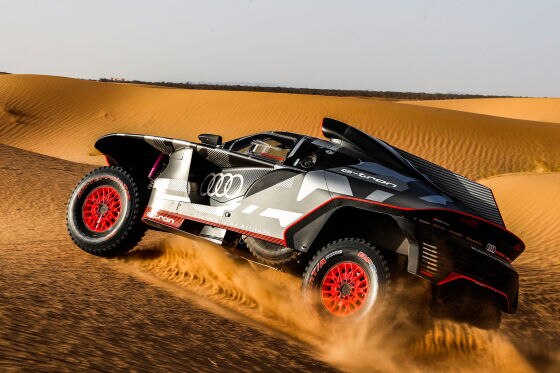 So it's no wonder that all e-car projects in the Kox308; nigin of the desert rallies have failed so far. Audi now wants to change that – and use the Dakar Rally as a truly desolate test laboratory for its production vehicles.
The concept: a hybrid. The front and rear axles are each driven by a 250 kW (340 hp) electric motor from Formula E. A combustion engine also works at the heart of the Audi RS Q e-tron. This in turn drives a generator that charges the 370 kilogram lithium-ion battery (52 kWh) for the drive motors. In addition, energy is recuperated when braking.
"The car is the most complex I've ever seen," says Sven Quandt, founder of Q Motorsport, the Audi team. He even compares the project with the first moon landing: "Back then, the engineers didn't know what to expect. It's similar with us. A finish at the first use would be a success. "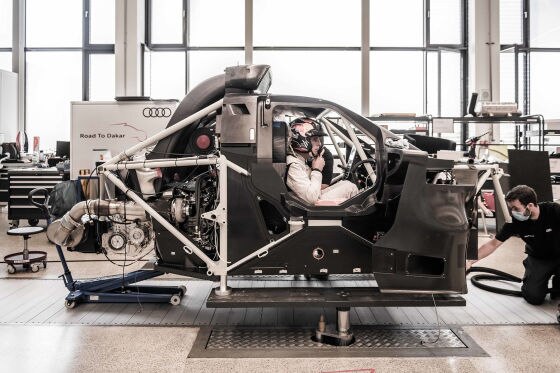 The combustion engine is the two-liter, four-cylinder turbo that Audi used in the DTM until the end of 2020. Audi still has 30 of these units. The engine has been redesigned for use in the Dakar. Stefan Dreyer, Head of Development at Audi Sport: "We have reduced the output from 450 to 200 kW. It works best point-optimized in a narrow speed range between 4500 and 6000 instead of 9000 tours. "
Mattias Ekström (43, with Audi twice DTM champion, once rallycross world champion), Carlos Sainz (59, three times Dakar winner) and the Dakar record winner Stéphane Peterhansel (55, 14 wins) are at the start. Ekström on ABMS: "One of the coolest cars I've ever driven."