Cars
Despite Vettel's help for mechanics: early end in Hungary
A Saturday to forget for Sebastian Vettel in Budapest: The German got off to a bad start in the morning, in the final practice session he sank his Aston Martin into the gang after a driving error on a wet track. Vettel curses and is annoyed: "I actually didn't push too hard, but the ride was a shame and my mistake, of course."
That's why the four-time world champion even lends a hand in the garage after the crash and lends a helping hand to his mechanics. "Instead of sitting around, I can help to hold something or push it out of the way," says Vettel and explains: "The fact that the car was repaired just in time for qualifying makes the early end a bit more painful."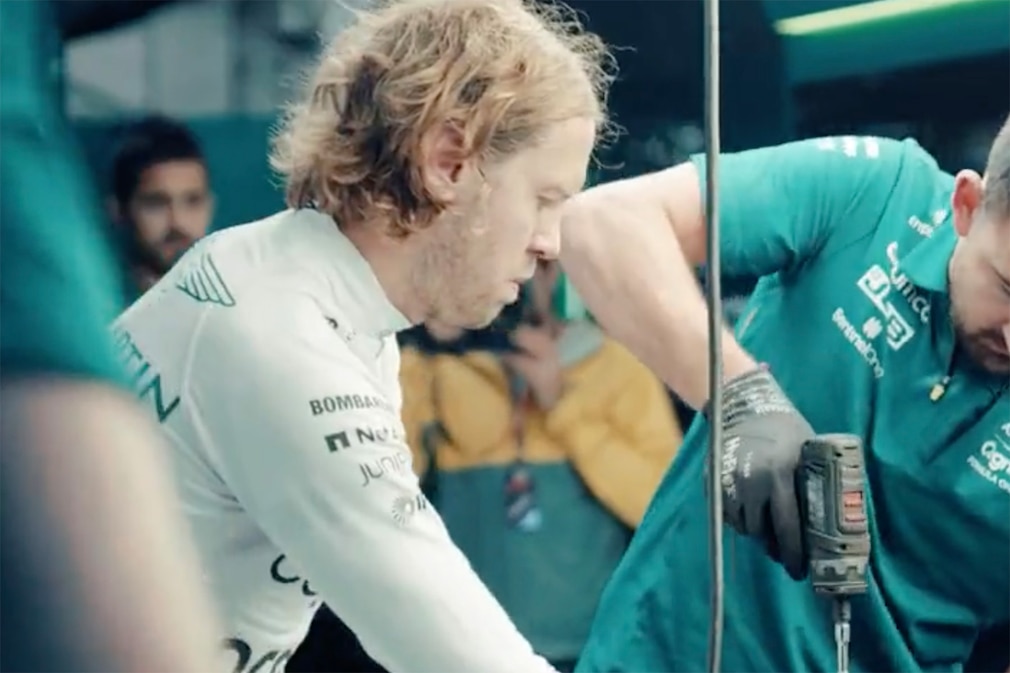 Because in qualifying things continue to go haywire for the Aston Martin star, who had announced his retirement from Formula 1 at the end of the year in the run-up to the Hungarian GP: 0.068 seconds behind the saving 15th place, which teammate Lance Stroll dusted off (because Pierre Gasly the fastest time is canceled due to track limits; ed.), Vettel is eliminated in 18th place.
"The track improved a bit in Q1. I thought my first lap was good, but then I was only able to do one lap to cool down and that's why the tires were a bit too hot on my last lap," said Vettel. He has little hope for Sunday's race: "It's not a good place for tomorrow. It's very difficult to overtake here, so now we have to see if we can do something about the strategy."
Schumacher hopes for chaotic Hungarian GP

The second German in the field, Mick Schumacher, takes the Q1 hurdle, but in the second qualifying section the German has no chance and is 15th, four tenths behind teammate Kevin Magnussen: The Dane is different from Schumi Jr. this weekend already on the road with Haas' new upgrade package.
"Today was harder than we had hoped," said Schumacher after qualifying. "It was still fun in the rain (in the final training session; ed.), but we knew that it would be difficult in the dry." The son of record world champion Michael Schumacher thinks: "I'm not entirely satisfied with today. There were a few chaotic laps, on the other hand you have to try something in qualifying."
However, the Haas driver remains positive about the race: "Our car is not bad, we still have the opportunity to move forward. If it's a race without safety cars, it might be a bit difficult to overtake. But yes A lot can happen at the start. If the people at the front get their hair cut, we can be the laughing third party," Schumacher hopes and promises: "I'll definitely try it tomorrow."