Cars
Discovery Sport P300e: Hybrid with traditional roots
There is still no Land Rover with a purely battery-electric drive – certainly not in a reasonably affordable price range. If you still want to drive electrically, Land Rover can also choose from several models with plug-in hybrid drive. The Discovery Sport P300e tested here is the price entry point. The P stands for Petrol (English for petrol), the 300 for the approximate horsepower, and the small e discreetly indicates the ability to drive purely electrically. (Four plug-in SUVs compared)
A look at the price list shows that even the cheapest plug-in hybrid from Land Rover is not really cheap: this model costs at least 60,770 euros. At least this base price already includes expensive details from the factory: big ones navigation systemfat 20-inch wheels, adaptive cruise control, electrically adjustable seats, powerful LED headlights or keyless entry – all included at no extra charge.

Nevertheless, you can also make the P300e considerably more expensive, for example by ordering typically English-scented leather seats. But even the standard fabric covers do not look like a cheap solution.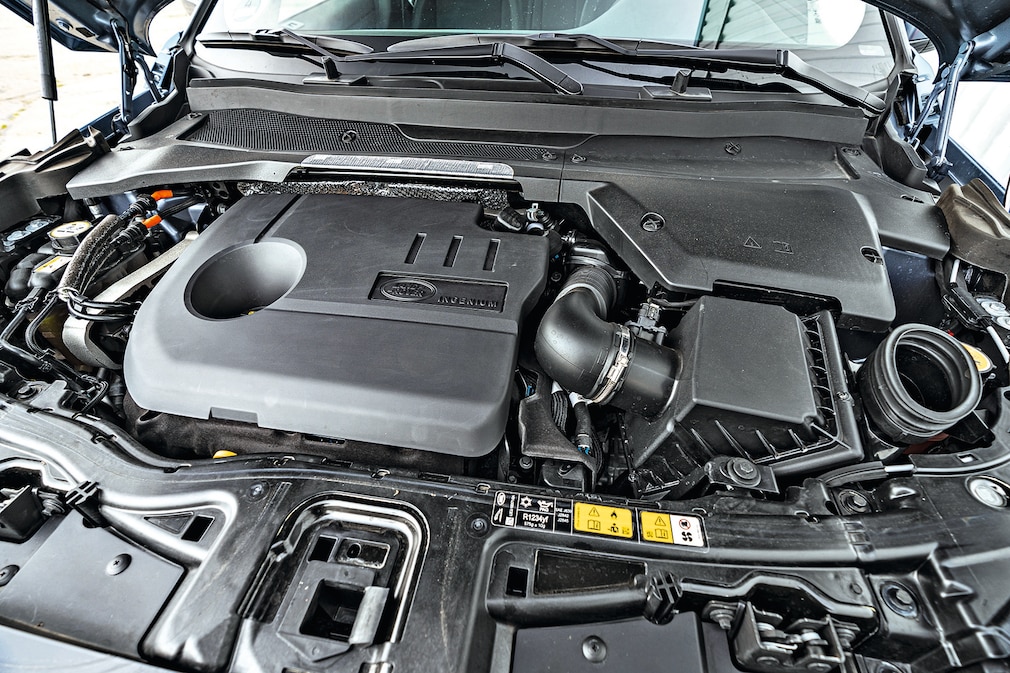 The Discovery Sport corresponds structurally to the typical Tiguan class. With a transversely installed front engine and direct front-wheel drive, it adopts the design principles of this compact SUV class, even if the Land Rover is almost ten centimeters longer than the German class leader.
309 hp system power in the Discovery Sport P300e
But the Land Rover has precisely this drive combination ahead of the German competitor: plug-in hybrid with all-wheel drive. That doesn't exist at VW, but it does at Land Rover. Of course there is at Land Rover, one is almost tempted to say. Because a Land Rover without all-wheel drive has always existed as a test balloon in the model range over the years, but always without real success.
With the Discovery Sport plug-in hybrid, Land Rover implements the four-wheel drive in a technically comparatively simple way: since hybrid cars require two motors anyway, one was simply placed on each axle. At the front under the hood is the currently smallest combustion engine from the company: a three-cylinder turbo gasoline engine with a displacement of 1.5 liters but still an impressive 200 hp.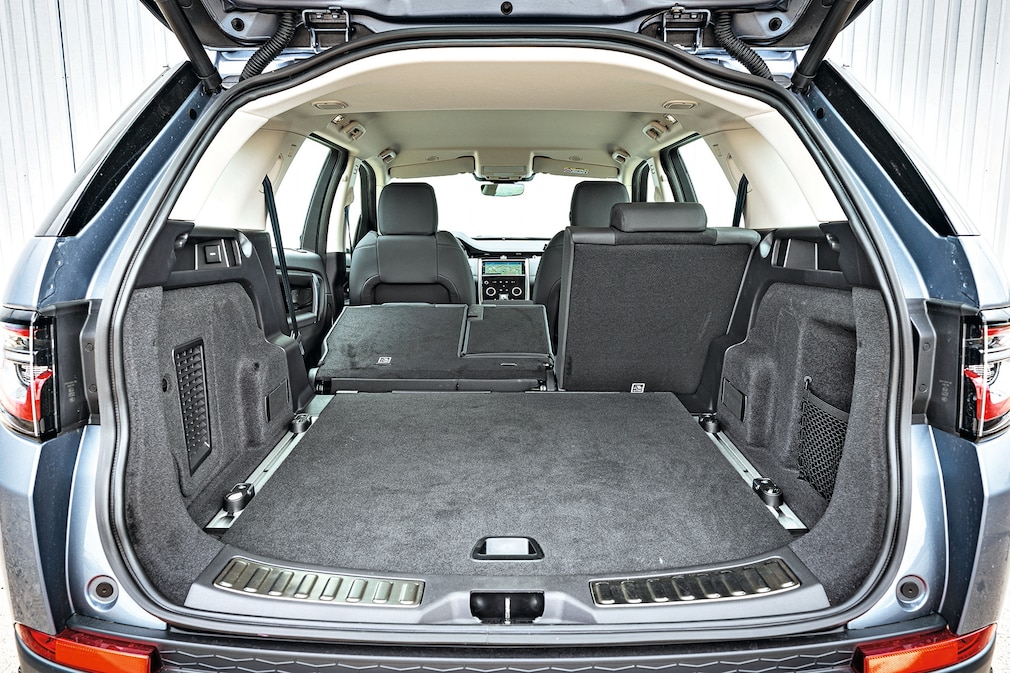 And under the rear is the additional electric drive for the rear axle, an 80 kW, i.e. 109 hp electric motor. This Land Rover therefore has no mechanical connection between front and rear wheel drive, no cardan shaft, no mechanical all-wheel drive.
Price: It starts at around 60,000 euros

When accelerating, the small turbo petrol engine pulls on the front wheels, while the electric drive pushes from behind. Sounds more inharmonious than it really is. Because in reality, the three-cylinder in the front runs much more cultivated than is generally believed to be the case with this type of engine. This makes the hybrid Land Rover so cultivated that it even fits the really not low base price of a good 60,000 euros.
Performance Petrol/E/System
All-wheel drive/ power distribution v:h
Trailer load braked/unbr.
Standard consumption (WLTP)
Battery type/battery capacity
Turning circle left/right
Test consumption 60% hybrid share 40% electric share
consumption with an empty battery
Three-cylinder, turbo petrol engine + 1 electric motor
147/80/227 kW (200/109/309 hp)
Single wheel/ coil springs
Michelin Pilot Sport 4 SUV/235/50 R 20 Y
Eight-speed automatic converter
Front-wheel drive with activating rear electric drive/ 100:0 – 0:100
209 km/h at 4775 rpm (7th stage)
5.2L S/100km + 11.8 kWh/100km
The small gasoline engine is also so well in the limelight because it is skillfully adapted to its eight-speed automatic transmission. It almost always shifts correctly and appropriately – except when driving hard on alpine mountain routes – so that the P300e always looks extremely harmonious.
And the additional electric drive on the rear axle also fits in with this. With its 109 hp and 260 Nm, it enables purely electric driving without looking like a makeshift engine. A quick start is just as natural as a short section of the motorway at 130 km/h. In short, of course, because as is well known, the driving resistance increases considerably from a speed of 80 and sucks a lot of electricity from the 12.7 kWh lithium-ion battery. Then there are hardly 30 kilometers of electric driving in it. But if you hold back on the pace and sprint, you can reach 49 kilometers – like we did in the test. The manufacturer even promises 57 kilometers according to the WLTP standard measurement.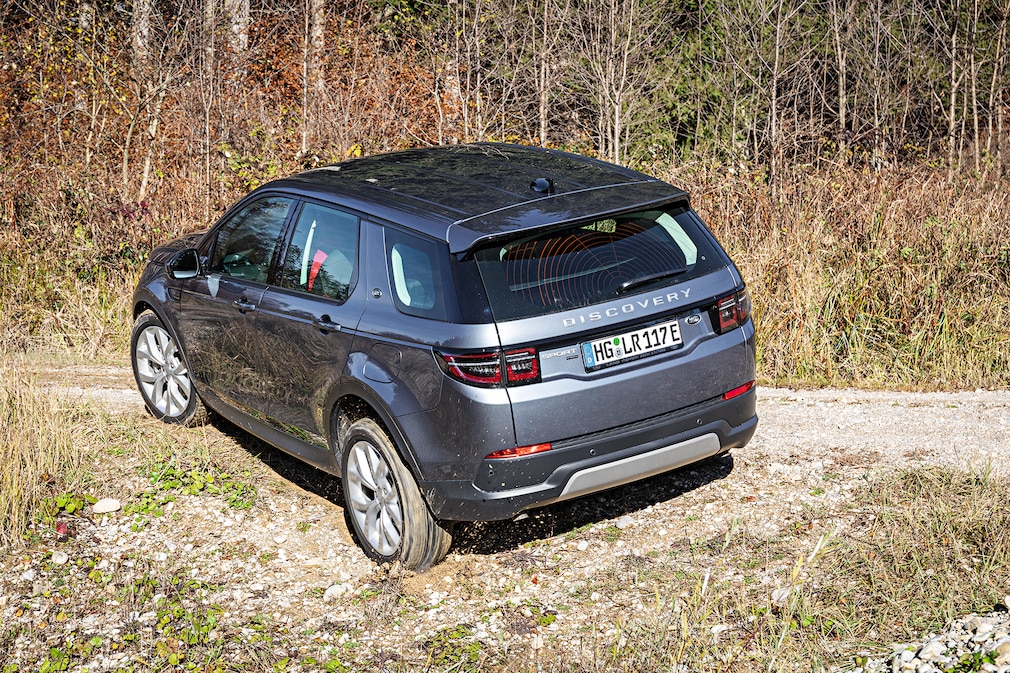 If you have time and don't have to go any further, you can now recharge electricity – provided you have a suitable charging station. The P300e can charge with up to 7 kW alternating current (AC) on a wall box at home. In practice, this means that after around two hours there is enough juice again for the next 50 electric kilometers. Anyone who is serious about electric driving, even over longer distances, and wants to tap into a public charging station on the way, can follow up with up to 32 kW of direct current (DC).
Fast DC charging option
In the best case, full charging is then reduced to just under half an hour; Of course, you can't go more than 50 kilometers afterwards. Nevertheless: This fast DC charging option is a praiseworthy exception in the realm of plug-in hybrids; many competitors cannot.
But at some point the hybrid battery is definitely empty on longer journeys, then the small combustion engine has to work on its own. Then it is necessary to move the 2236 kilograms of unladen weight plus crew with petrol as befits their status. Up to about 140 km/h, the P300e doesn't seem lame even when the hybrid battery is drained. But above this speed range you have to be patient and let the small turbo gasoline engine turn eagerly. Of course, that costs petrol – and not too little.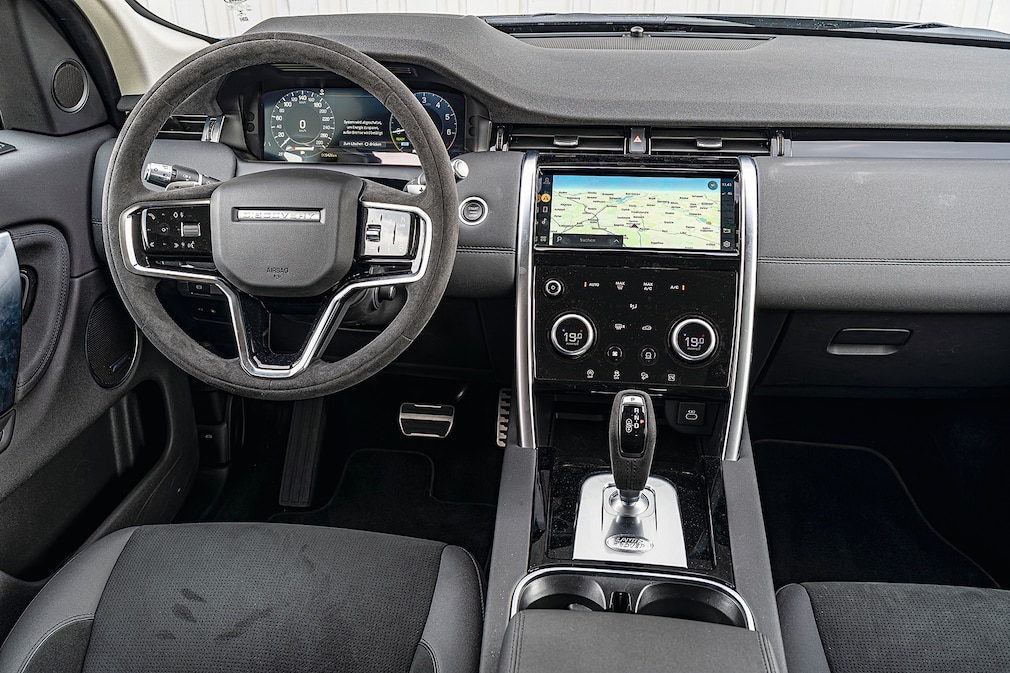 On average, the petrol engine consumes just an acceptable 8.6 liters/100 km without electric support, but at higher motorway speeds it can also taste significantly more – in the test up to 14.4 liters/100 km. It's just good that Land Rover has also refrained from reducing the size of the petrol tank in this hybrid model.
With its 57 liter capacity, at least an acceptable combustion engine range can be achieved – a good 650 kilometers with an empty battery, which previously enabled a further almost 50 kilometers of purely electric driving if it was charged. But the hybrid system also has advantages when driving with an empty battery. On the one hand, the electric motor functions when
Four-wheel drive works even with an empty battery

deceleration or when braking lightly to moderately as a generator and thus pumps electricity back into the battery; Energy that would otherwise have been converted into useless heat by the wheel brakes. Especially on hilly or even mountainous routes you can see from the instruments how much kinetic energy is in a car rolling downhill – and how much of it can be recovered.
When developing this plug-in hybrid, it was very important to the Land Rover people that the all-wheel drive also works when the battery is dead. The additional electric drive on the rear axle should also push along when the battery is empty. The test shows that it also does this reliably. But where does the electricity needed for this come from?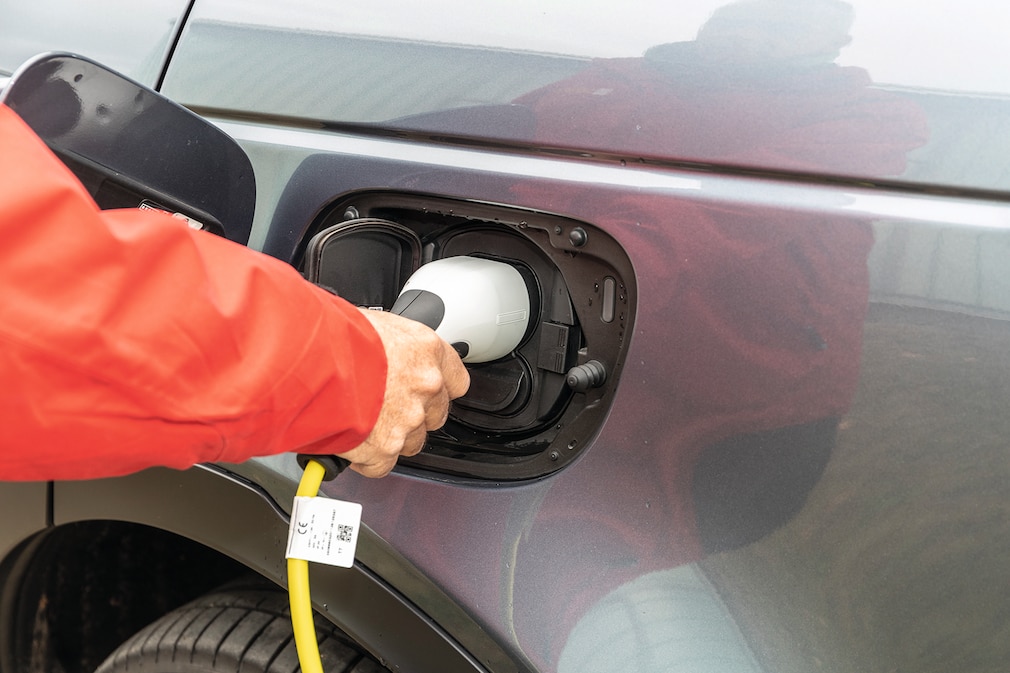 On the one hand, the starter generator powered by the combustion engine immediately sends the electricity it produces to the electric drive of the rear axle. And on the other hand, the hybrid battery apparently always keeps a reserve of electricity for such emergency situations even when the battery indicator is already showing yawning empty. In any case, the additional electric drive is always used spontaneously, powerfully and easily. The entire system is also harmoniously tuned for off-road use.
The fact that Land Rover is serious about the off-road capability of its electrified models can be seen from the careful sealing of all drive components to prevent the ingress of water. That's why the British release the same wading depth of 60 centimeters as for the conventional combustion versions of the Discovery Sport without restriction.
Hidden drive modes
But this Land Rover also lives up to its brand name when it comes to the other off-road values. 21 centimeters of ground clearance are the best in this SUV class. And the British also thought about the design of the body overhangs: they completely dispensed with shovel-like spoilers. Instead, the bow and stern are cleverly rounded so that the risk of bottoming out and damage is reduced. Departure angles of 25 degrees at the front and 30 degrees at the rear are worthy of honor in this class.
In addition, Land Rover also has various drive modes available for this hybrid model that the driver can select. Not everyone finds these right away. They hide in the right climate control knob, which turns into a power control knob when you press it. Only then do the pictograms for the different driving modes appear – including a program for sand.
This mode often proves to be a lifesaver when you're stuck; even if the ground is not sandy but muddy or snowy. In the Sand program, the control electronics allocates a particularly large amount of drive torque to the four wheels when attempting to pull away. Let's hope the British put something like this in a later battery Land Rover.