Politics
Disinfectants and hope for miracles: Trump's Corona Sager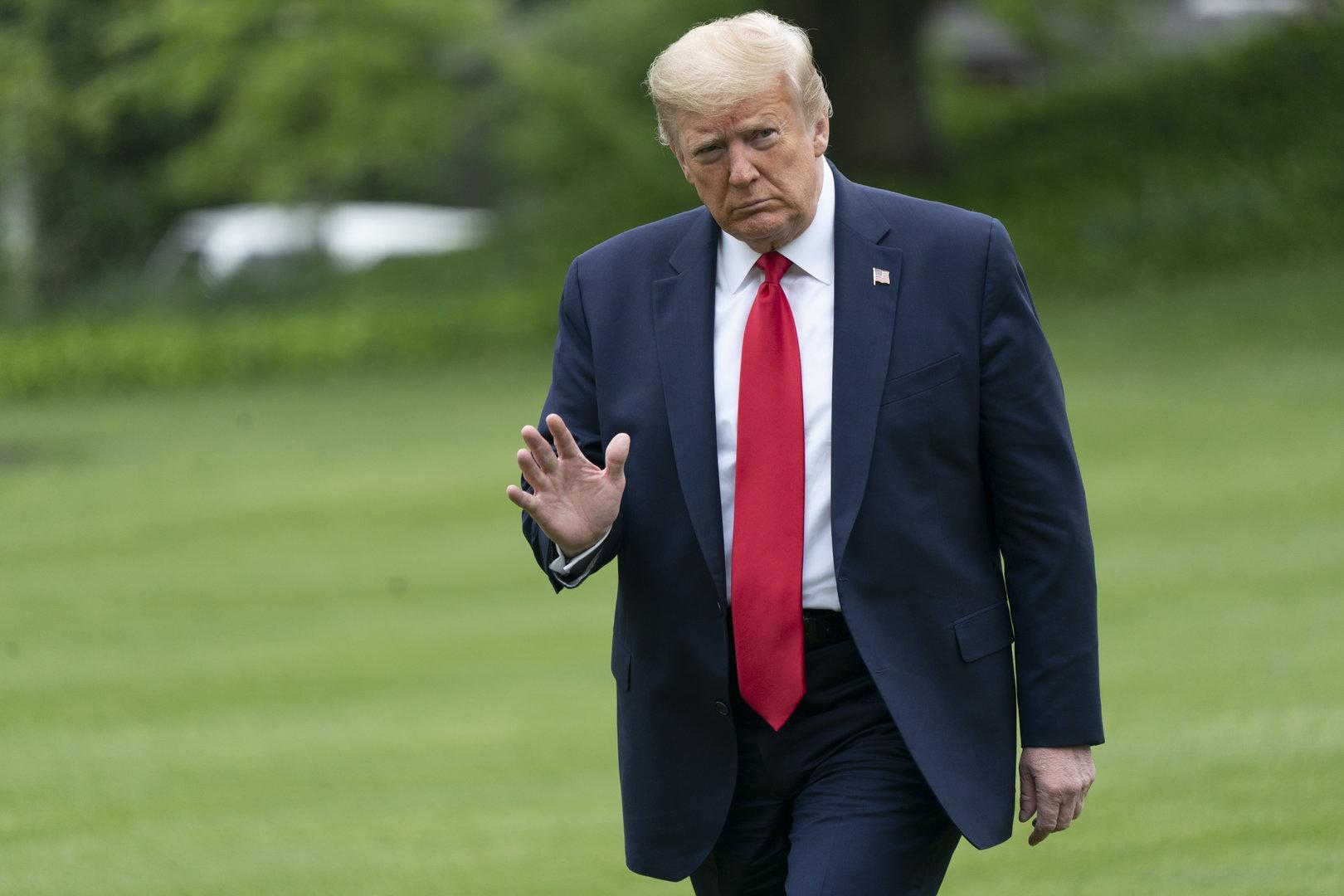 The US president is known for controversial statements. Even in the corona crisis, he did not save. A chronology.
US president Donald Trump has repeatedly shaken his head in the course of the coronavirus pandemic. Read one here chronology:
January 22: A journalist asks about the first confirmed case in the United States, whether Trump Worry about a possible one Pandemic. Trump answers: "No, not at all. We have it completely under control."
February 10th: At an election campaign event: "It seems that theoretically in April, when it gets a little warmer, it miraculously goes away."
February 24: In the short message service Twitter: "The corona virus is in the United States very well under control. "
March 16: When asked a journalist how many points he would give himself on a scale of one to ten for his crisis management: "I would give ten points because we did a great job."
17. March: At a press briefing in the White House: "I always knew that this was real, that it was one Pandemic is. I felt that there was one Pandemic is long before it is considered Pandemic. "
March 18: Trump describes himself as a "president in wartime": "We will defeat the invisible enemy."
March, 20th: When asked a journalist what message he has to concerned US citizens in the face of growing infections and deaths: "I say that you are a terrible reporter."
March 21st: Trump extol Twitter the drug mix of the malaria drug hydroxychloroquine and the antibiotic azythromicin as a corona drug: "Hydroxychloroquine and azythromicin together could be one of the most groundbreaking developments in the history of medicine." In April, the US authorities advise against the use of the drug cocktail due to health risks.
March 22: Trump shows up Twitter upset about the economic impact of the lockdown: "We cannot allow the cure to be worse than the problem itself."
March 23: At a press conference says Trump"Hydroxychloroquine has a" real chance of having an enormous impact ". "It would be a gift from God if it helped (against the corona virus)."
March 24: In the conservative news channel Fox News: "I would love the country up Easter open again and ready to go. ""Easter Sunday, and we have full churches across the country – I think it's going to be a good time. "
March 29: in the rose Garden of the White House: "We are now talking about 2.2 million deaths (…). If (ultimately) there are between 100,000 and 200,000, we have all done a very good job together."
17th April: "Free Minnesota! "," Free Michigan! "" Free Virginia ": Trump calls Twitter protests against exit restrictions in some U.S. states.
April 23: At a press conference in the White House: "And then I see disinfectant that it (the virus) knocks out in a minute. In one minute. And is there a way to do something like this, by injecting it inside or almost like cleaning it up … It would be interesting to check. "
April 24: Trump comments on the disinfection statement to journalists: "I asked a sarcastic question to reporters like you just to see what happened."
May 18: Trump Tells journalists that he has been taking hydroxychloroquine as a precautionary measure for protection against the coronavirus for about a week and a half because he "thinks it's good". "I've heard a lot of good stories about it." He also takes zinc for prevention.