Movies & Series
Disney + drops new series despite crisis thanks to smart cut-and-paste work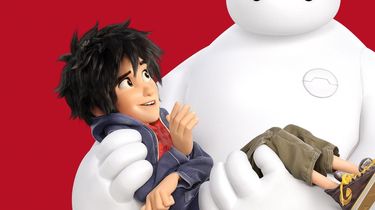 The current crisis does not suit anyone, but if you are talking about streaming services, then Disney + is mainly on the content side. The service got off to a good start last year, but is struggling with a shortage of new content that is creating new subscribers.
Think of a great new title like The Mandalorian. Where Netflix releases new major Originals almost every day, Disney + subscribers have to wait a long time. Logical: the production machine just has to get going.
Disney + needs padding
Disney has made great strides in this area in recent months. A good range of Marvel series is in production, as well as new shows within the universe of Star Wars. Later this year, the company would have entered a rhythm that would allow subscribers to look forward to a new episode of a major new series every week.
Would, yes. Because the reality is that almost all productions have come to a standstill due to the current crisis. Nevertheless, the entertainment company does everything to provide new content in a different way. Large cinema films, for example, have been brought (or immediately) to the streaming service.
Zenimation: smart recycling
However, it can be even more creative. Disney proves that with Zenimation, a completely new series that was launched from nowhere on Disney +. Now that productions have come to a standstill, the studio has dug into its extensive archives, resulting in a new series of short films.
These are recycled scenes from Disney classics, from Frozen to the original Mulan-movie. With every short video, Disney removed the voices and music and replaced them with the sounds you would hear in real life. The sound of waves, the wind, etc.
The first season consists of ten episodes, each between seven and ten minutes long. They are divided into themes such as Water, Nature and Flight. Each episode is a montage of relevant scenes from Disney's extensive animation library.
The beauty of animation
The result? Peaceful soundscapes, where you can completely relax. At least that's what the streaming service promises. Very pleasant in these times. If you're not into the ASMR, then Zenimaiton nevertheless recommended.
After all, every episode is also a fantastic demonstration of the beauty of animation, both 2D and 3D. Without the distraction of voices, music and an overarching story. You could cynically say that Zenimation is a very lazy form of padding, and then you are right. In any case, you can't hear us complaining! And well, it is at least a nice test for your surround setup!
NewsABC.net