Life Style
Do you already know these podcasts? # 27 Murder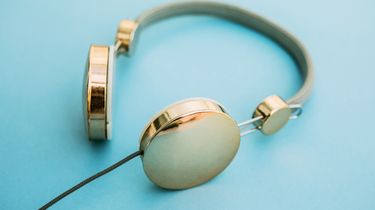 Richard Otto selects five podcasts from the media platform Spreek Buis.nl every week that are worthwhile. Today: murder stories.
1. The Showbiz Murder
In the true crime podcast series De Showbizzmoord by AVROTROS, journalists Lammert de Bruin (EenVandaag) and Babs Assink (NOS-Journaal) delve into the controversial murder of the record producer Bart van der Laar in Hilversum in 1981. In seven episodes you will be taken into a world full of stars, drugs, prostitution, money and power. The podcast tries to find out who is responsible for the death of Bart van der Laar.
2. The Castle Murder
In 2012 Stijn Saelens is found dead near his castle. His father-in-law, village doctor Gyselbrecht, is immediately the prime suspect. The murder has become one of the most mediatized cases in Belgium. In four episodes, Gabriella Adèr investigates how the murder in the apparently quiet West Flanders could become so great. Why does it strike such a sensitive chord in Belgium? What exactly happened? The Kasteelmoord is a four-part series by Gabriella Adèr and VPRO.
3. The trunk murder
In 2017, the body of Ralf Meinema is found in the trunk of his Mercedes. His car dangles halfway in the Stieltjeskanaal. The unsolved murder is still busy Southeast Drenthe. His parents, family and friends want an answer to that one question: Why did Ralf, that jovial, friendly boy, have to die? This is The Trunk Murder, a four-part podcast about Ralf's unsolved murder.
4. The Deventer Murder Case
After 20 years later, there is still doubt whether Ernest Louwes was rightly convicted. There are also questions why pollster Maurice de Hond is so obsessively involved in the matter. Partly for this reason, this murder became the most illustrious murder case in the Netherlands. Every Friday a new episode of this four-part podcast series about the Deventer Murder Case. The podcast is from the Stentor and made by Carin Smolders, Niek Verhoeven, Ivar Penris and Bas Klaassen. The podcast is a production of the well-known podcast maker David Achter de Molen.
5. The murder of Wies
On August 30, 1989, a dead woman is found along a country road in Dommelen. She was killed, dumped in a ditch. It turns out to be the 32-year-old Wies Hensen from Budel, a village more than 16 kilometers away. Almost everyone knows her there. The police investigation focuses on her hometown, where Wies was seen at the fair the night before her death. She was accompanied by several men. The police question hundreds of people in the village, but after a few weeks, the investigation is stuck. But what if the police have always looked in the wrong direction? Reporter Bart-Jan van Rooij, who lives near the site of Wies, tries to search for the true story exactly thirty years later, together with colleague Chiel Timmermans, relatives, police and other involved parties.