Cars
Drive like a royal: In this Ford Escort RS it is possible
No romantic carriage and elegant dresses: Princess Diana has always been considered rebellious. The Ford Escort RS Turbo, which Lady Di drove in the 80s, also speaks for this. While most members of the royal family traveled with Daimler and Rolls-Royce, Diana, Princess of Wales, drove through London with the sporty escort from 1985 to 1988.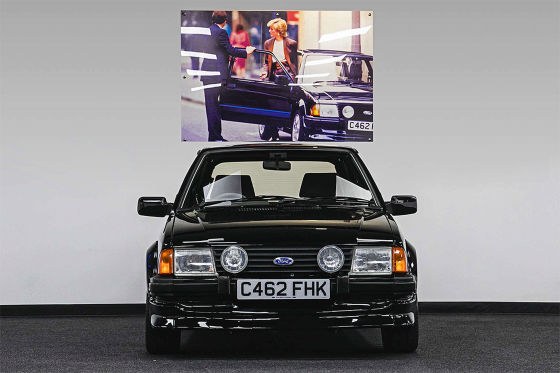 And this is exactly what is to be auctioned off on August 27th (ie four days before the 25th anniversary of the Princess' death) by Silverstone Auctions in Leamington Spa, England.
Some details make the escort unique

At first glance it is clear: the previous owner is not the only special thing about this Escort RS from 1985. Because as part of a special production, the Ford does not come in the classic white paintwork, but in black. According to the auction house, the black RS was a one-off to date.

Also different on this Ford Escort RS Turbo: there is a second rear view mirror (for the security officer), a radio is in the glove compartment and the radiator grille has also been slightly modified (instead of three slats, this RS has over five).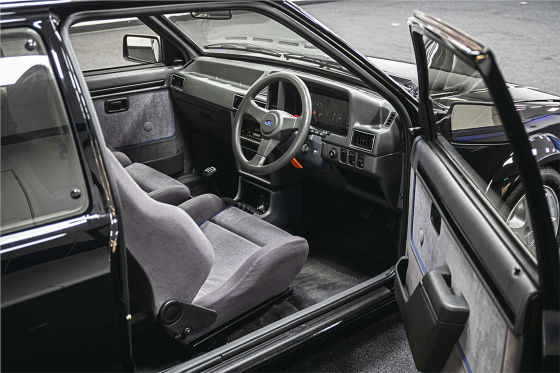 The Ford has only 40,171 kilometers on the clock

However, the technical data remained standard. The 1.6 liter in-line four-cylinder with Garrett T3 turbocharger delivers 132 hp and takes the sporty compact car from 0 to 100 km/h in 8.7 seconds. The top speed is reached at 205 km/h. The front-wheel drive is switched with a manual five-speed gearbox. And that should still feel like new after almost 40 years, because the royal Ford has only driven 40,171 kilometers.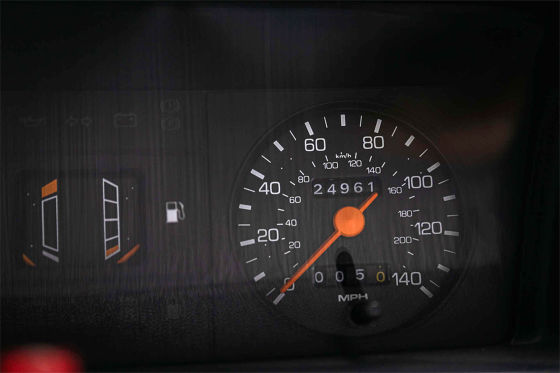 A horrendous price is demanded for the royal compact car