Cars
Driving license C1: "small" truck driving license for large motorhomes
Our long-term test fleet was to blame! You may remember that some time ago we put a beautiful Mercedes Sprinter from a motorhome manufacturer in Echzell to the endurance test. Unfortunately, the La Strada Regent S 4×4 was loaded to 4.1 tons because of the all-wheel drive.
So while some of my colleagues happily went on a test drive in my dream van, I could only look at their travel photos with envy. Fortunately, there is a solution to this misery. And her name is Peter.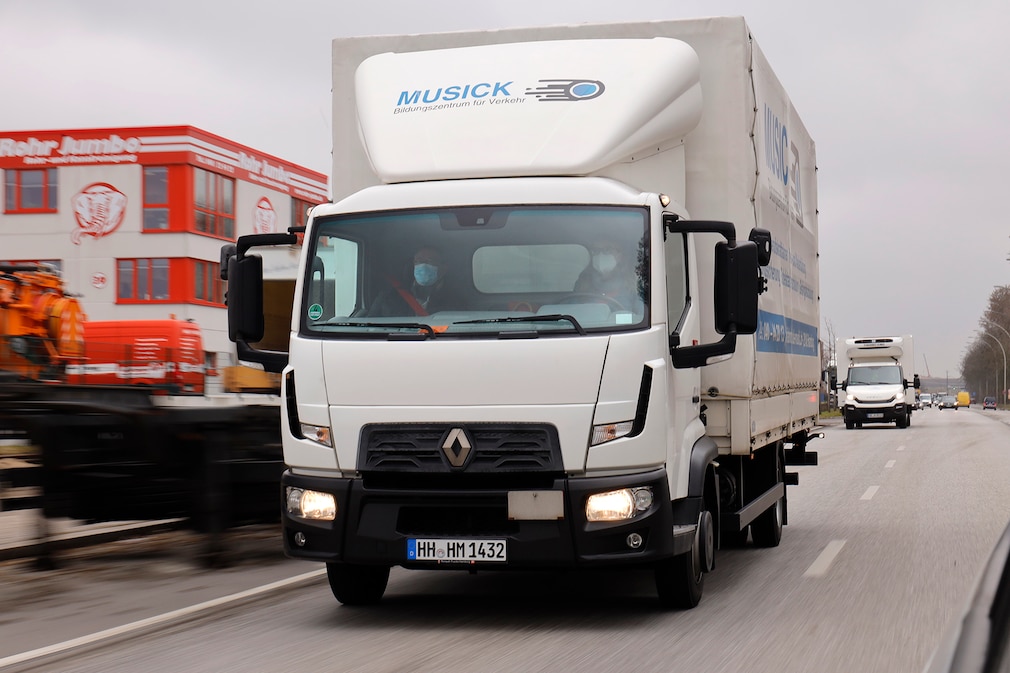 At the Musick driving school in Hamburg, Peter is responsible, among other things, for the "small" truck training, i.e. driving license class C1 – and is supposed to teach my colleague Helene Schmidt, who also regularly falls in love with motorhomes that are too heavy, and me to drive the 7, Teach 5 ton driving school truck.
Six evenings of 90 minutes each

"Now please stop and reverse towards the loading ramp," says Peter, watching me carefully. crap i think. Ironically, reversing is my weak point.
An eye test with visual field test is mandatory

Unfortunately, I have problems with spatial vision. I knew that, but the ophthalmologist confirmed this in writing during the long eye test, which includes a field of vision test and eye mobility, which you have to do in advance. I passed it anyway. So it can't be that bad.
As I look in the mirrors for approaching traffic, my hand wanders towards the shift knob. "Stop!" It suddenly thunders from the passenger seat. "Very important: If you put the car in reverse before asking someone to show you around, the exam is over," explains Peter.
On to the exam – your nerves are on edge

I hear such sentences more often in the course of the training. Before I know it, the exam date is just around the corner. My nerves are on edge. In my last driving test on the motorcycle, I rattled through the first time.
But the examiner is nice and relaxed. The three of us sit in the truck and jet through Hamburg. Country road, motorway, city traffic, park, 75 minutes are already over. "Congratulations," he says, handing me my new driver's license. "Woo-hoo!" I scream. The sentence with the reverse gear is burned in.
theory
The yellow notes are passé. Buffed and tested is now via app. In addition to knowledge questions, there are also photos and videos with traffic situations. There are various training programs and guided learning paths.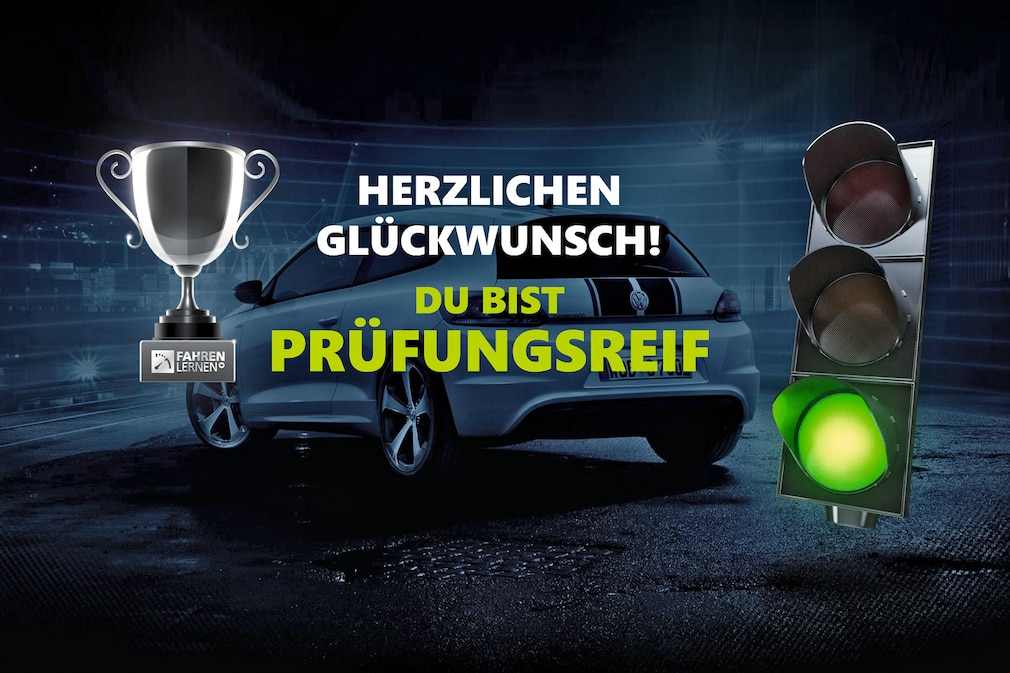 If you have passed enough test exams, the picture above will be displayed and the student will be given an exam date.
cards
"1. Operating the switches on the EC control device." This is a possible task that the learner driver must complete at the beginning of the test. The examinee should show that he has understood the specific truck technology and its basic maintenance and testing.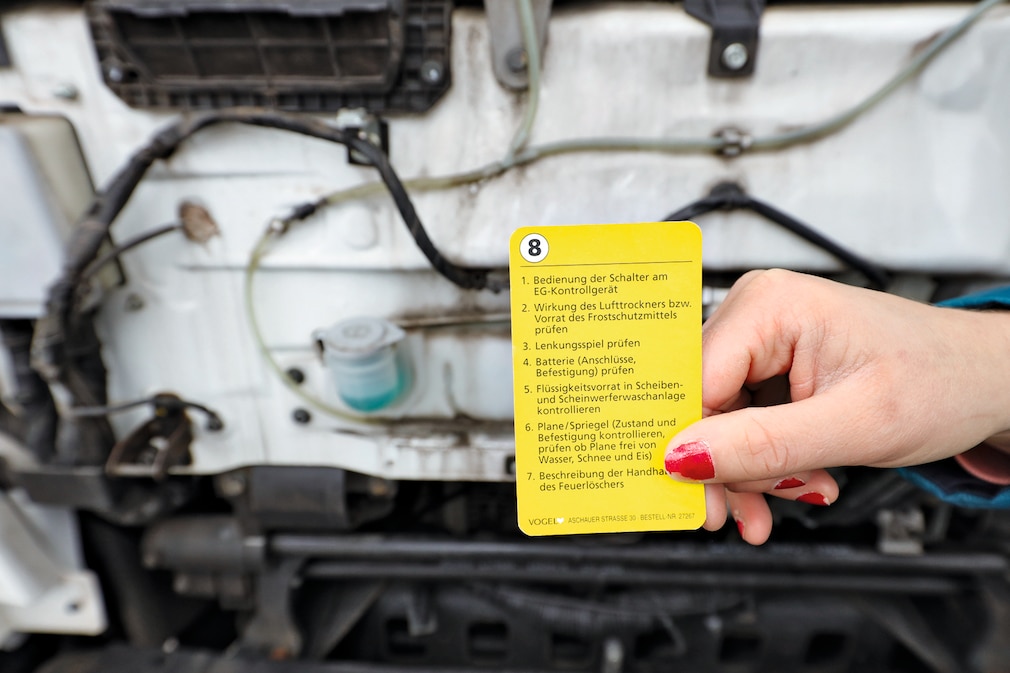 The learner driver draws one of ten cards, each with seven such tasks, and gradually completes them.
exit control
Are the tires damaged? Has the tarpaulin been attached correctly? Are operating fluids leaking? Does the lighting work? Before it hits the road, the truck and body must be checked for damage and defects. This is particularly important for longer downtimes, which mobile homes often have. And it's part of the practical exam.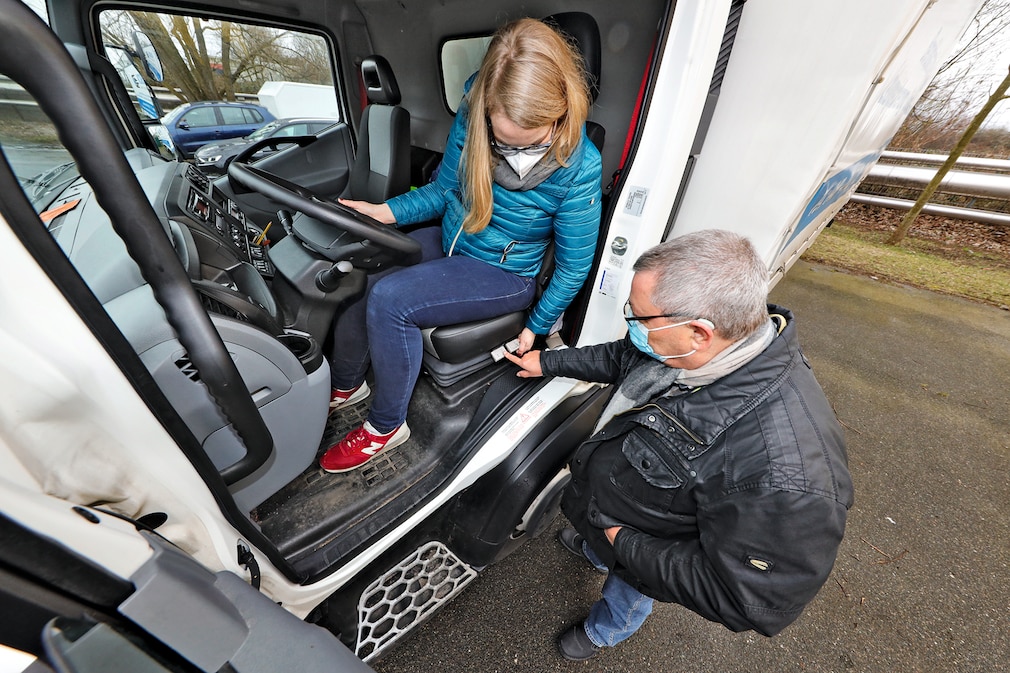 settings
Anyone who has had their car driver's license for a long time knows this: just take your partner's car to the bakery for a short time. You don't need to adjust the mirrors anymore. In the worst case, when driving a truck, this can cost the lives of passers-by. Special attention is therefore paid to this during training.
Ride
Motorhome owners with experience who switch to a larger vehicle have it easier. The driving school's truck is higher, longer and wider than Mobile at the 3.5 ton mark, but not so much that you have to completely readjust. It's getting even trickier on construction sites. Only a few centimeters of space remain here on the left and right.
Everything about the "small" truck driver's license
duration
It depends on many factors such as number of hours and frequency. Biggest problem in most driving schools: The lessons take place during the day during the week. Employed people who do not have the time should ask before registering at the driving school whether trips are possible on weekends or late in the evening.
Costs
The final price consists of, among other things, the registration fee, introduction to the exams and the driving lessons. Mandatory are special journeys, which consist of three intercity journeys, one motorway journey and one night journey each. In addition, there is the basic training according to the driver's training regulations. This does not specify a mandatory number of hours, but concrete learning content that the driving instructor must impart in practice hours.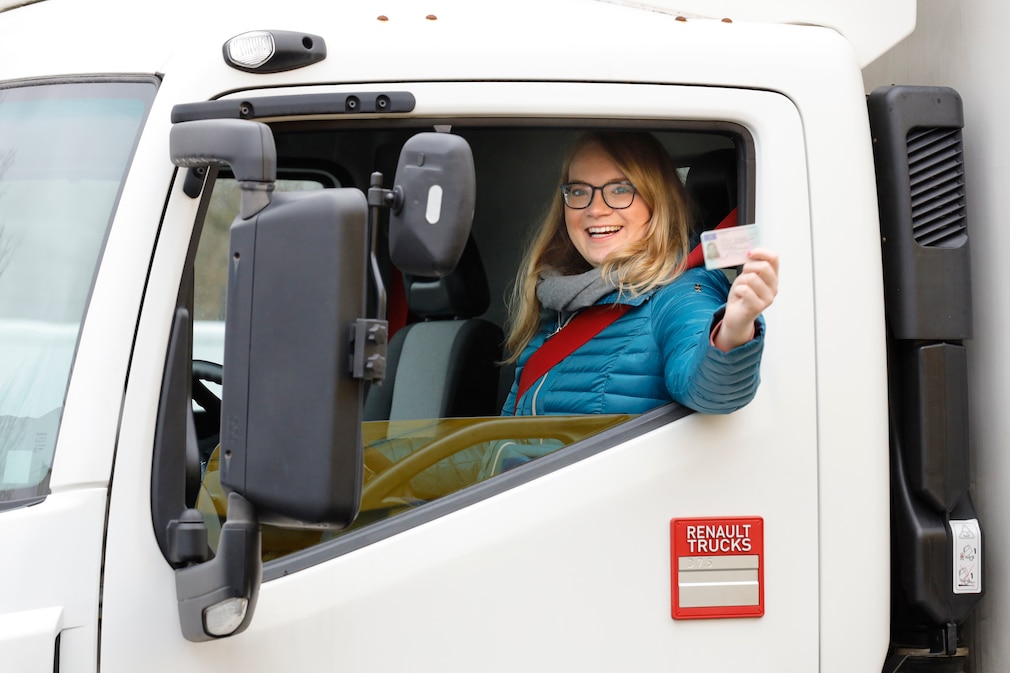 A 45-minute driving lesson at the Musick driving school costs 70 or 80 euros, a normal rate. In the end, the total costs for us were just under 3000 euros per person.
driving license classes
Since January 1, 1999, newcomers to a car driver's license have only been allowed to drive vehicles with a maximum total weight of 3.5 tons. If you want to move up to 7.5 tons, you need class C1. Attention: This only refers to the vehicle. The trailer load is limited to 750 kilos. The C1 driving license has been limited since 2017. After five years, a medical certificate and an eye test must be submitted again. So far, this only affected C1 drivers over 50. Now it applies to everyone, even retrospectively.