Cars
Driving license theory test: Most people fail here
The theoretical driving test? It's been an eternity for most drivers! So it is not surprising that the ADAC, according to its current survey "Autofahrerwissen 2022", complained about "large gaps in knowledge and sometimes dangerous overconfidence".
Only two percent of the 3,500 drivers surveyed were able to answer more than 80 percent of the test questions correctly. Almost worse: those who rated their knowledge of traffic much better than that of the others did worse in the test.
The driving instructor trainers of the German Traffic Education Institute (DVPI) have compiled the most difficult questions of the theory test for AUTO BILD. Tricky cases that are regularly answered incorrectly. Did you know the right answer?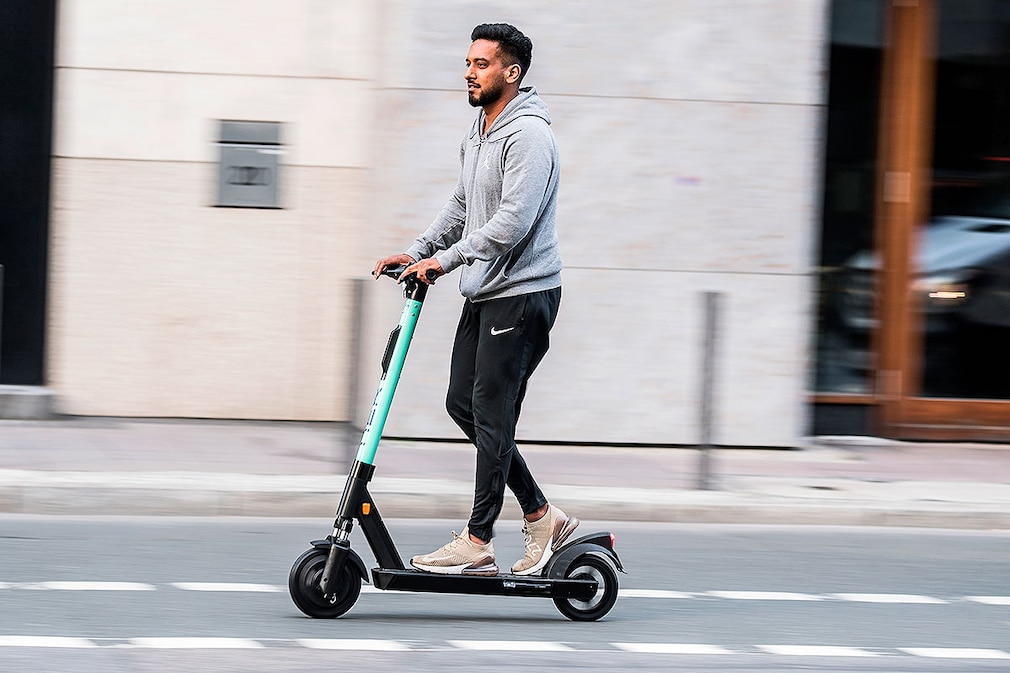 The most difficult theoretical questions:

▶︎ What is the minimum lateral distance to cyclists, pedestrians and drivers of small electric vehicles (e-scooters)?
Correct answer: at least 1.5 meters in built-up areas, at least 2.0 meters outside of built-up areas.
This rule is relatively new, the distances were only increased with the introduction of the current road traffic regulations (StVO).

Correct answer: It must be held like a stop sign. After reunification, the Federal Republic adopted the turning arrow from the GDR traffic law.

▶︎ Are you allowed to drive past school buses or public buses that are at bus stops?
Correct answer: When the bus approaches, no overtaking applies. From the moment of standstill at the bus stop, you may only drive past at walking speed in both lanes.

▶︎ How fast can you drive in a traffic-calmed area?
Correct answer: maximum 7 km/h. "Many think 20 to 30 km/h," said the driving instructors from the DVPI.

Correct answer: Parking in urban areas only in the direction of travel, not on the opposite side.

▶︎ Can you use the headlight flasher to overtake on the Autobahn?
Correct answer: Yes. The short-term delivery of light signals is permitted outside of built-up areas if no one else is blinded or bothered. The safety distance must be observed!

▶︎ Where do you have to drive on the Autobahn?
Correct answer: On the freeway, driving on the right generally applies if this lane is free. If the hard shoulder is released, it is considered the right lane and must therefore be used.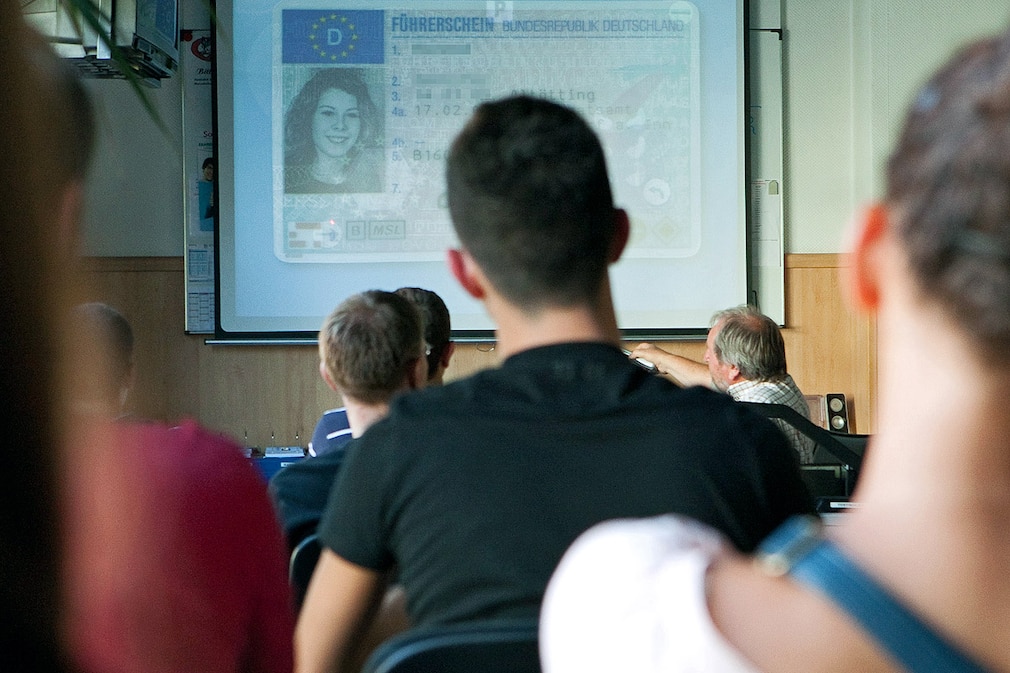 This is what the driving school professionals advise for the preparation:

▶︎ Use professional teaching material from relevant publishers (e.g. Verlag Heinrich Vogel). They are always up to date!

▶︎ Use online exam simulations. Wrongly answered questions are repeated again and again – at some point even the trickiest right-of-way problem will be solved.

▶︎ Start practicing in good time, as there are around 1200 questions in total. Otherwise you'll run out of time!

▶︎ Show up on time on the day of the exam.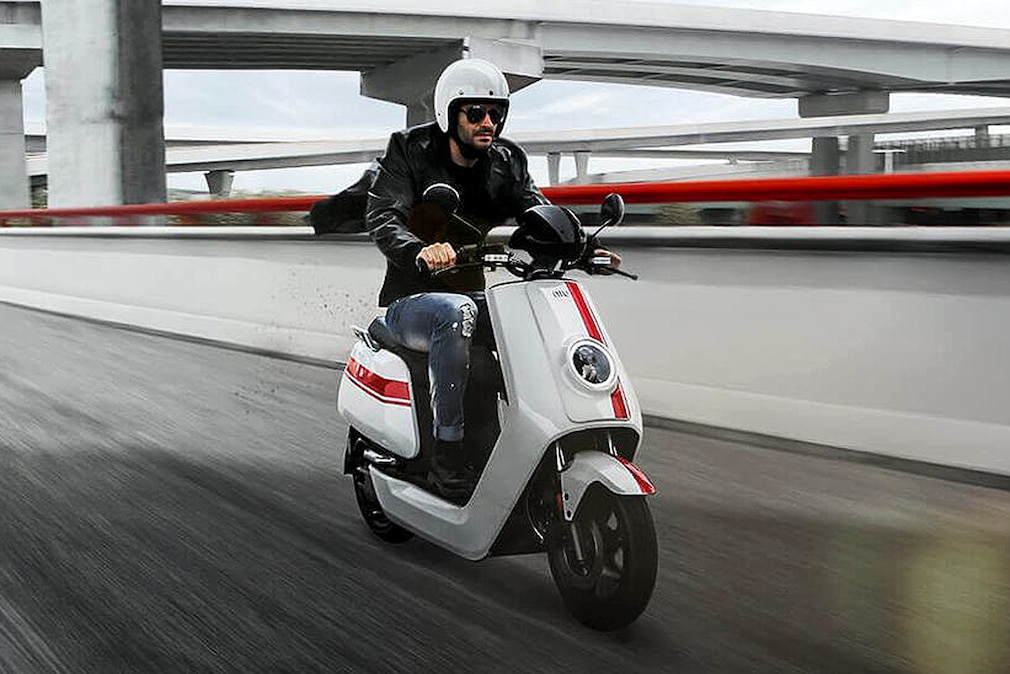 This is how the theory test works

The theoretical driving test is taken by various bodies such as TÜV or Dekra. Since 2010 no longer in paper form, but digitally on a PC or tablet. The exam is a multiple-choice test – each question has several possible answers. Depending on the question, there are one or more correct answers.
These cars shine with their value for money

Selected products in tabular overview

| | | |
| --- | --- | --- |
| Skoda Fabia | RRP EUR 14,540/savings of up to EUR 5,412.00 | |
| Hyundai i30 | RRP EUR 23,350/savings of up to EUR 5,580.00 | |
| Peugeot 308 | RRP EUR 30,450/savings of up to EUR 6,863.00 | |
| Kia Ceed SW | RRP EUR 22,490/save up to EUR 6,163.00 | |
If you have a reading disability, you can request that the exam questions be read to you. The test can also be carried out in different languages, most test centers offer up to twelve different ones.
For important questions you can collect more error points

There is no time limit for answering the 30 questions. Evaluation is based on error points. Particularly important questions are weighted with more error points than other questions. For example, there are five error points for questions about the right of way, and three error points for technical questions.

You have failed the exam if you have eleven error points or two incorrect five-point questions. Costs for the theory test: around 20 euros. If you take a test in a foreign language, you usually have to pay around 15 euros more.
New questions are added every year or two

About 20 to 30 new questions are added to the pool of around 1200 questions every one to two years (or they are exchanged); after a reform (e.g. of the road traffic regulations) it can sometimes be more. Questions about new means of transport such as electric scooters and infotainment systems in cars have recently been added.