Cars
Driving school check: This driver passes it – at the age of 99!
On foot, Rudolf Watzlawik is no longer quite as quick from the spot. After all, the good man is already 99 years old. But when he's on the road in his Mercedes B-Class, he likes it fast – up to 150 km/h. "It can't go any faster," jokes the Swabian.
He, on the other hand, could certainly be faster; but today his tester is satisfied with 50 km/h anyway. Heike Hilbig runs a driving school in the Swabian Jura. She has been offering the "Senior Check-Up" for years. This is a short test drive to give older drivers feedback on their driving skills.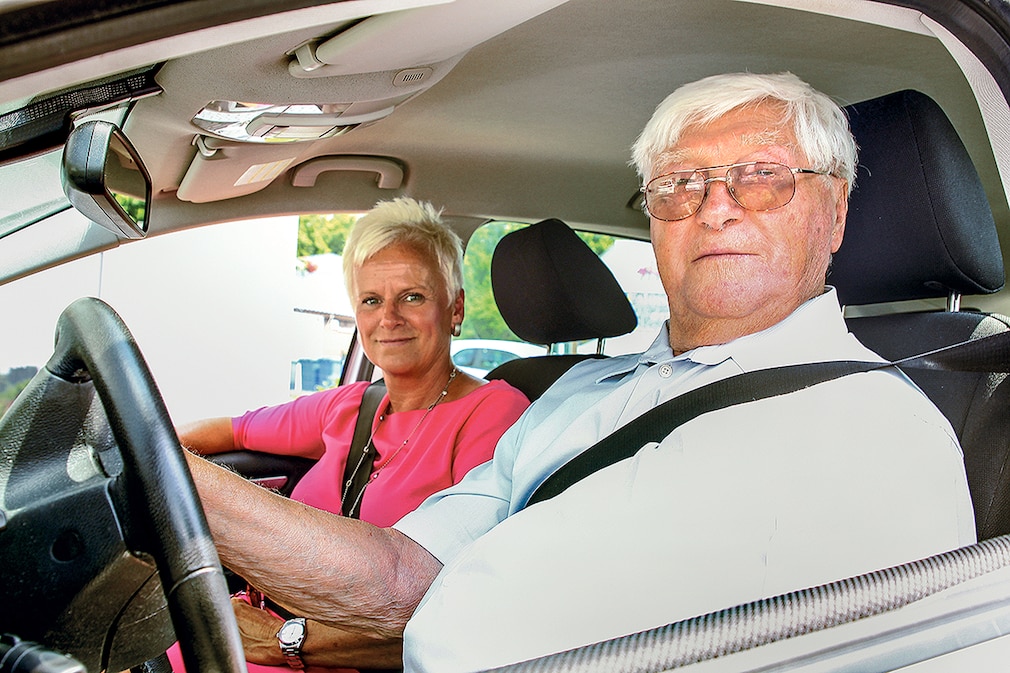 His daughter suggested a driving school check

Since 2019, Watzlawik has been driving with her for an hour every year – voluntarily. The retired police chief has had his driver's license since 1954 – and since then, as far as he can remember, he has not collected a point in Flensburg. But at some point one of his daughters, who was already retired herself, came up with this idea: "You should check how safe you drive." Watzlawik wanted her to calm down and booked an appointment.
advertisement
Very easy with the online trade-in from carsale24
"We then want to take the second right," says Heike Hilbig, adjusting her huge pink sunglasses. Watzlawik leaves the roundabout at the second exit. The wiper squeaks on the bone-dry glass. "Mr. Watzlawik, the wiper!" Watzlawik gives her a mischievous look. "Ms. Hilbig, I can hardly concentrate when you are sitting next to me."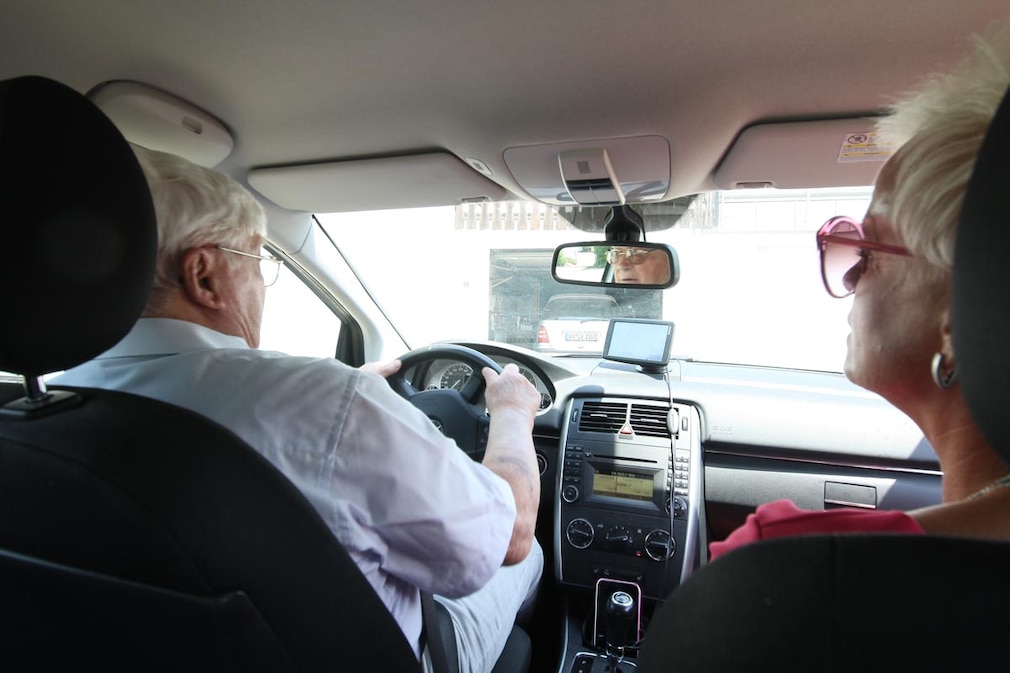 Otherwise everything is calm and relaxed. A driving lesson like many that Hilbig has been doing for over 30 years. Except for two differences: Your Hyundai Tucson driving school vehicle, which Hilbig calls "Tussi", is left standing today. Instead, she sits next to Watzlawik in his car, a Mercedes B-Class, the tall design is popular with seniors.
And: Your examinee was already driving a car when she was still in the cradle. "My first car was a used 1937 Fiat Topolino," he says. But it was always broken. So he exchanged it for a Beetle. That was more than 70 years ago.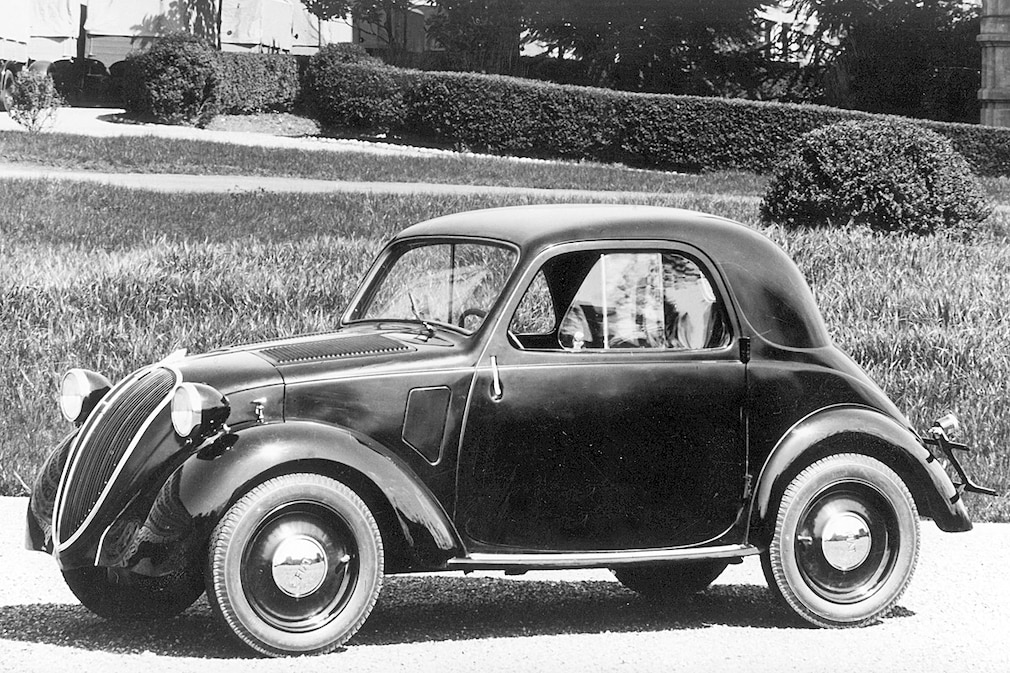 In Germany there is no age limit for driving licenses for cars and motorcycles. The authorities can only intervene if a driver becomes conspicuous. "Pensioner confuses gas pedal with brake", "Senior citizen overlooks cyclist", "Grandpa accidentally drives backwards" – whenever something like this happens, the demands are loud for driving tests for seniors, fitness tests, rags away from 70 years of age.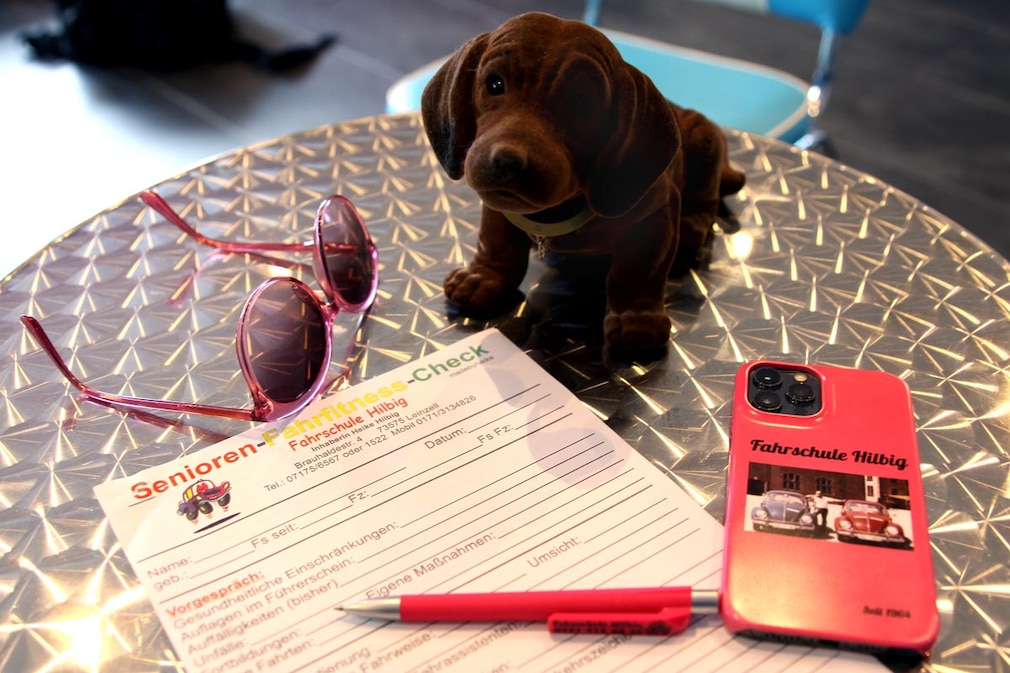 Heike Hilbig could no longer hear or read it – and decided to tackle the issue. Since then she has been offering the senior citizen check-up. There is a preliminary talk in which health restrictions, weaknesses and accidents are discussed. "Most of the time it's the children or grandchildren who get in touch." As with Rudolf Watzlawik. He doesn't feel any changes in himself. On the traffic already: "Back then there were almost no cars on the road, now everything is full!"
Unsafe drivers will not be denounced
Traffic is experienced in the practical part: driving a car for one hour under supervision. But in a familiar environment and in your own car, the focus is on the routine of the examinees. "I distract them a bit on the way – they should be able to handle that." On average, Hilbig has one check per week. Price: 70 euros. "You can't earn anything with that."
But now and then prevent worse: Hilbig says that almost five percent of her test subjects advise against further driving. Does that work? There is no ultimate certainty. The test is voluntary, and denouncing an unsafe driver at the traffic office is out of the question for them. "I sometimes say, 'If you were my father, I would take your car away from you.'"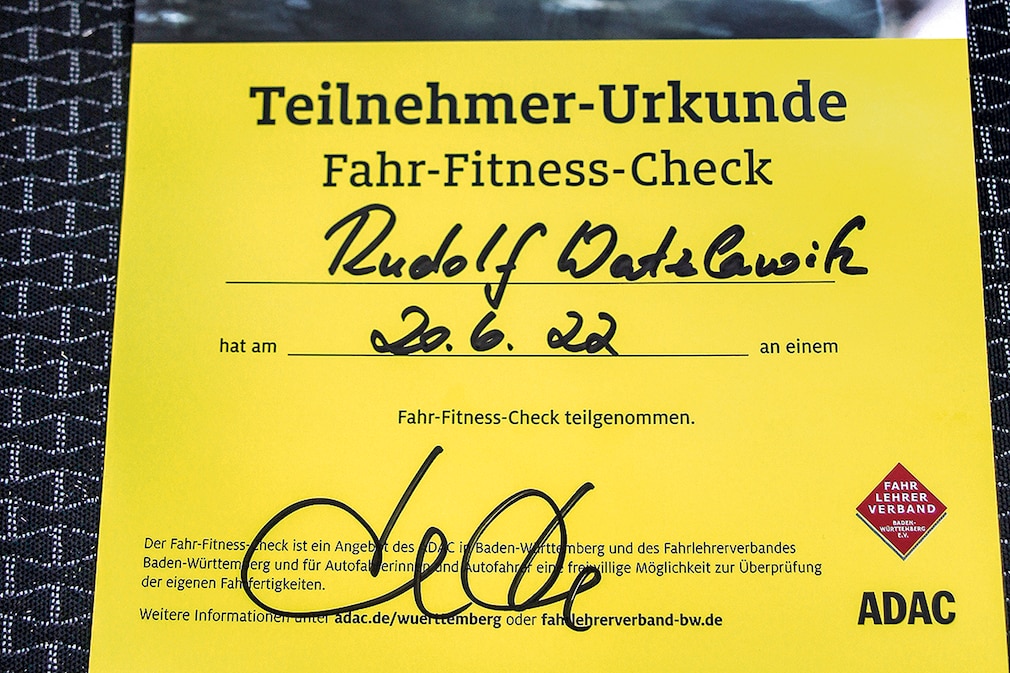 Mr. Watzlawik is not one of these customers: "It's unbelievable how fit you are," says Heike Hilbig at the end. And, as in previous years, presented the 99-year-old with his certificate. He smiles: "You were a little nervous the first time…" But now Hilbig knows that she "doesn't have to be afraid".