Cars
DTM 2022: Porsche with customer team in the DTM
The next cult brand for the DTM! It is now clear: Porsche will compete with the SSR Performance team as a permanent starter in the German touring car series in 2022. The Munich team uses two Porsche 911 GT3 R (4-liter, six-cylinder boxers with a maximum of 550 hp). This was officially announced by the racing series on Monday.
However, SSR Performance and Porsche are not completely new in the DTM. The team had already sniffed the first racing air of the new GT3 championship with a guest start at the Nürburgring in 2021.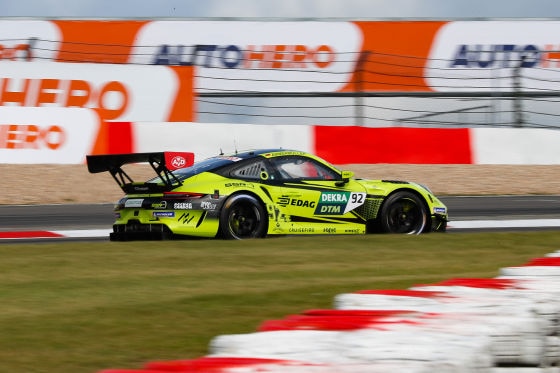 And already then you showed his potential: Michael Ammermüller made people sit up and take notice with starting position four. However, various collisions prevented a good race result. At the time, it didn't look like the Porsche team would see a future in the DTM. Team owner Stefan Schlund criticized the series for the wild ride on the ring.
The Porsche drivers are still known. But one thing is certain: in addition to Porsche, four brands, Audi, Mercedes and Lamborghini, have been officially confirmed for 2022. The new BMW M4 GT3 and the continuation of the commitment of Red Bull, AF Corse and Ferrari are also expected.
Porsche team boss Schlund: "Entering the DTM is very important for our young company. It was all the more important for us to have a powerful line-up with two vehicles. "
The entry is also an important, positive signal for the DTM: "Porsche is a legendary sports car brand, SSR Performance already shines as a young team with remarkable titles – together they increase the level of competition in the DTM and the attractiveness for the fans", says ITR managing director Benedikt Böhme.