Cars
DTM 2022: Rast is back, Loeb with a guest start
The DTM is going full throttle again! At the end of 2020 she was pronounced dead, now she has the largest starting field for more than twenty years. 30 drivers from 15 nations drive sports cars from six brands. With eight Mercedes-AMG, six Audi R8, six Lamborghini Huracán, four BMW M4, three Porsche 911 and two Ferrari 488, 29 dream cars are fighting for the 36th title in the traditional touring car series.
At the wheel: the top stars of the scene. The 22-year-old has no fewer than 16 international titles and 38 victories in endurance classics.
With three DTM titles under his belt alone, Réne Rast (35) is back in the series that he made his mark on from 2017 to 2020. For the first time in the DTM, the former Rosberg driver will be at the start in an R8 from Abt Sportsline. The German initially piled deep: "For me, this is a completely new series," he says to AUTO BILD. "A GT3 car drives very differently than a Class 1 car. That's why I have some catching up to do."
A master as a rookie, so to speak. Rast admits: "Many fans will certainly have my successes in their heads and think to themselves: A fourth title will probably be possible. But I'm realistic enough to know that the GT3 specialists have a huge lead in terms of experience. So I have to stretch myself." His yardstick: Abt teammate Kelvin van der Linde (25/3rd place in 2021).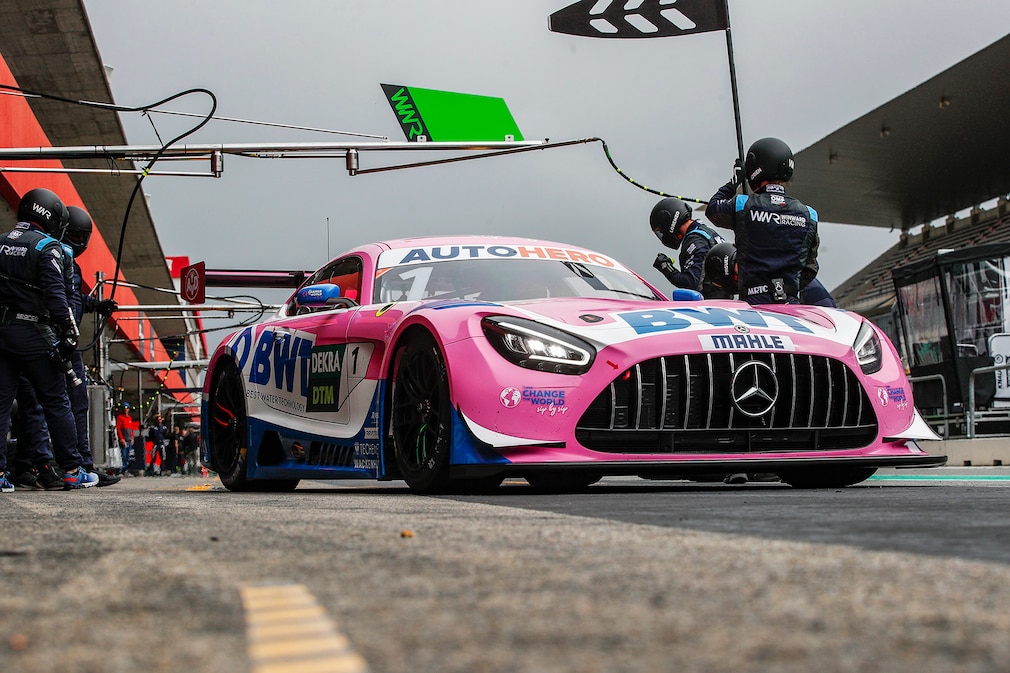 The reigning champion Maximilian Götz (36) is a DTM and GT3 specialist at the same time. The Lower Franconian has changed teams within Mercedes and is now driving alongside Gerhard Berger's nephew Lucas Auer (27) and David Schumacher (20) at Winward Racing. He wants to prove that in 2021 he didn't just become champion thanks to a stable order: "Winning the DTM title was incredibly difficult," says Götz, "defending it will undoubtedly be even more difficult."
Especially when he's dealing with opponents of the caliber of a rally record champion, because nine-time world champion Sébastian Loeb (48) is now also driving DTM. The Frenchman will stand in for New Zealander Nick Cassidy (27) for at least the two season-opening races in Portugal in an AF Corse Ferrari. Loeb is even eligible for points. "The DTM is a famous championship," he praises. "Of course, when the opportunity presented itself, I jumped at it. It's an exciting challenge because the driving style is completely different."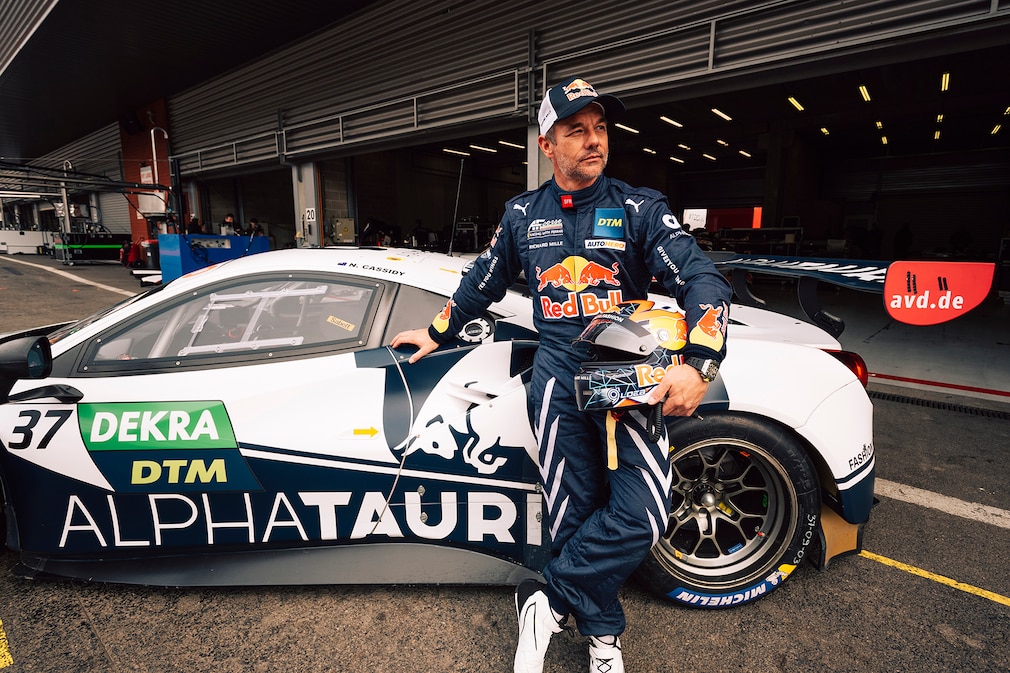 This is not a problem for the French. "He jumps into the car and feels at home right away," says team boss Ron Reichert. "He sits in and says, 'Leave me alone and drive'."
Double champion Marco Wittmann (32) also wants to feel good in his brand new BMW M4 (replaces the M6). The BMW veteran has been driving in the DTM since 2013, his last title was in 2016. The man from Fürth is back at the start for the Walkenhorst team, with whom he finished fourth in 2021. Wittmann has big plans: "Perhaps we can have a say at the front."
He has competition from his own camp: Ex-Lamborghini driver Esteban Muth (20), known as "The Overtaker" in 2021 due to his aggressive overtaking maneuvers, will also drive one of the four new BMW M4s.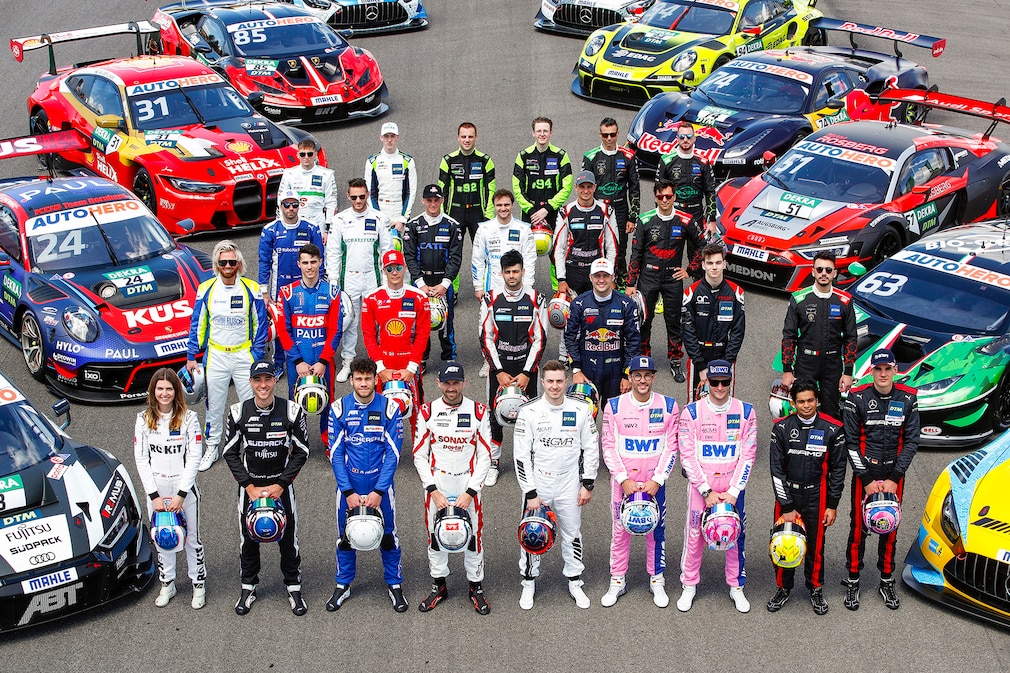 The DTM can be particularly proud of this newcomer: After a guest start in 2021, Porsche is making its full-time debut in the DTM. At the wheel of one of the three Porsche 911 GT3 is works driver Laurens Vanthoor (30/B), who has experience from Le Mans and Daytona, among others. Vanthoor's Team SSR Performance will field two Porsches, while another racing car from Zuffenhausen will be fielded by Le Mans winner and sports car world champion Timo Bernhard (41) with his team and driver Thomas Preining (23). Bernhard forsch: "I think we can do really well and surprise a few people."
And another big name is back in the DTM: Niki Thiim (33) drives a Lamborghini Huracán from the Dresden team T3 Motorsport. "I grew up with the DTM," says the Dane, whose father Kurt Thiim became champion in 1986. After more than 20 years and a few detours (including via Le Mans) he has now achieved his goal: "I am proud to be able to start as the first son of a DTM champion." That in addition to T3 also the GT3 top team Grasser switched to the DTM with four Huracán shows: The racing series is alive!