Cars
DTM 2022: Shedon van der Linde wins, Ferrari burns
There was no way around Sheldon van der Linde at the Lausitzring. Second grid position and victory on Saturday, pole position and the next victory on Sunday: the 23-year-old dominated the second DTM race weekend in the Schubert Motorsport BMW M4 GT3 almost at will.
The reward: the South African is the new championship leader after four of 16 races this season. He relegated Maro Engel (GruppeM-Mercedes) and René Rast (Abt-Audi) to second and third place on Sunday and now has 66 points.
"I have no words again. It was more difficult than yesterday. I tried to keep Maro in check, luckily it worked. The whole weekend is a dream, the best of my career," said van der Linde.
Two returnees on the podium
Van der Linde's victory was never seriously threatened. He remained in the lead after the flying start and retained the lead after the pit stops. He confidently kept his pursuers Engel and Rast (Abt-Audi) in check.
With Engel and Rast, two returnees are back on the podium for the first time. Engel, who is driving in the DTM for the third time after 2008 to 2011 and 2017, last made it onto the podium in July 2017. That was the case with Rast when he last won the title in November 2020.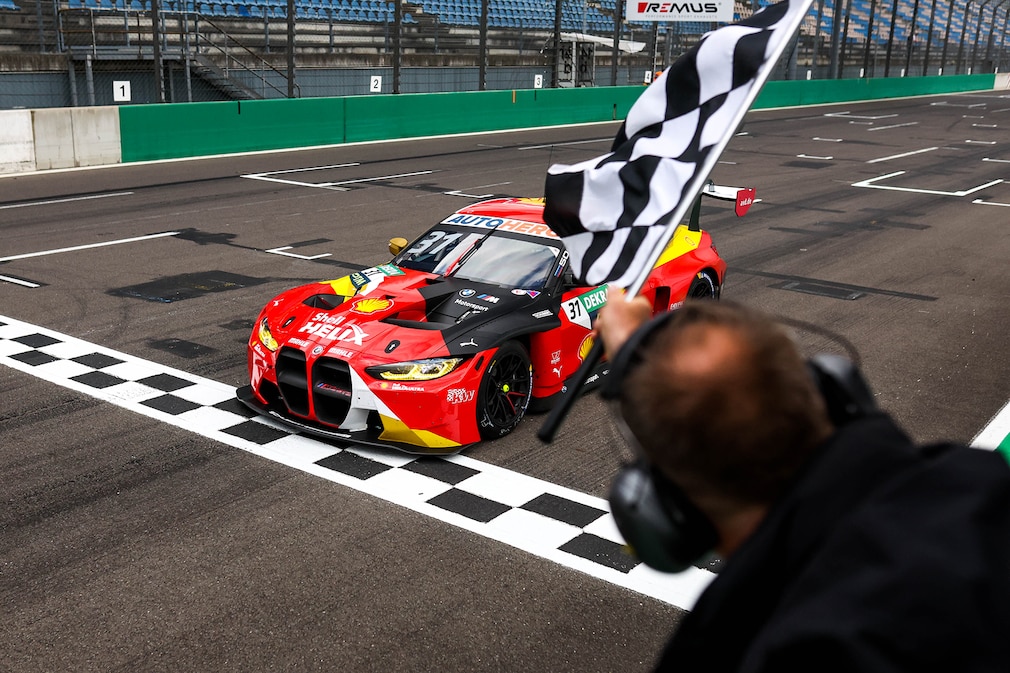 The jubilation at Schubert Motorsport knew no bounds on Sunday, because van der Linde's teammate Philipp Eng just missed the podium in fourth place, keeping Nico Müller (Rosberg-Audi) and Mirko Bortolotti (Grasser-Lamborghini) just behind. The top ten were completed by Ricardo Feller (Abt-Audi), Lucas Auer (Winward-Mercedes), Laurens Vanthoor in the SSR Performance Porsche and Marco Wittmann in the Walkenhorst-BMW. Bortolotti is second in the overall standings with 51 points ahead of Auer, who has 48 points.
The Brazilian Felipe Fraga did not start because his AF Corse Ferrari caught fire in qualifying. Curious: The Brazilian jumped out of the car at lightning speed and even grabbed a fire extinguisher. But the bolide could not be saved. The most important news: Fraga is fine after the moment of shock. It was a black Sunday for AF Corse as Fraga's teammate Nick Cassidy retired early from the race.
Thomas Preining had bad luck again. The Austrian from Team Bernhard dropped out after just a few laps. The 23-year-old had to park his Porsche 911 early on Saturday.
The DTM continues in June and then travels abroad again: From June 17th to 19th, the third race weekend with rounds five and six will be held in Imola.