Cars
DTM at the Nürburgring: Sheldon van der Linde celebrates after a day of chaos
Title drama on a memorable day of chaos at the Nürburgring! Sheldon van der Linde took advantage of a crash involving Felipe Fraga and Mirko Bortolotti in the closing stages of the ninth race of the season at the Nürburgring, clinched victory and took the lead in the standings.
The South African (Schubert-BMW) has 105 points after his third win of the season. Bortolotti still has 89 points after his unnecessary and bitter exit. He fought a remarkable duel with Fraga for victory for almost the entire race and then lost his nerve in the final phase.
He attacked Fraga's Ferrari far too fiercely in the last corner, stabbed inside and collided with Fraga's Ferrari, causing them both to retire. Bortolotti negligently neglected the possible first victory for him and for Lamborghini. Third overall is René Rast, who, despite starting third, only finished ninth after a difficult race and now has 81 points.
First joint podium
The van der Lindes were particularly excited because brother Kelvin finished second in the Abt-Audi and ensured that the two brothers were on the podium together for the first time in the DTM. Third was Kelvin's teammate Ricardo Feller.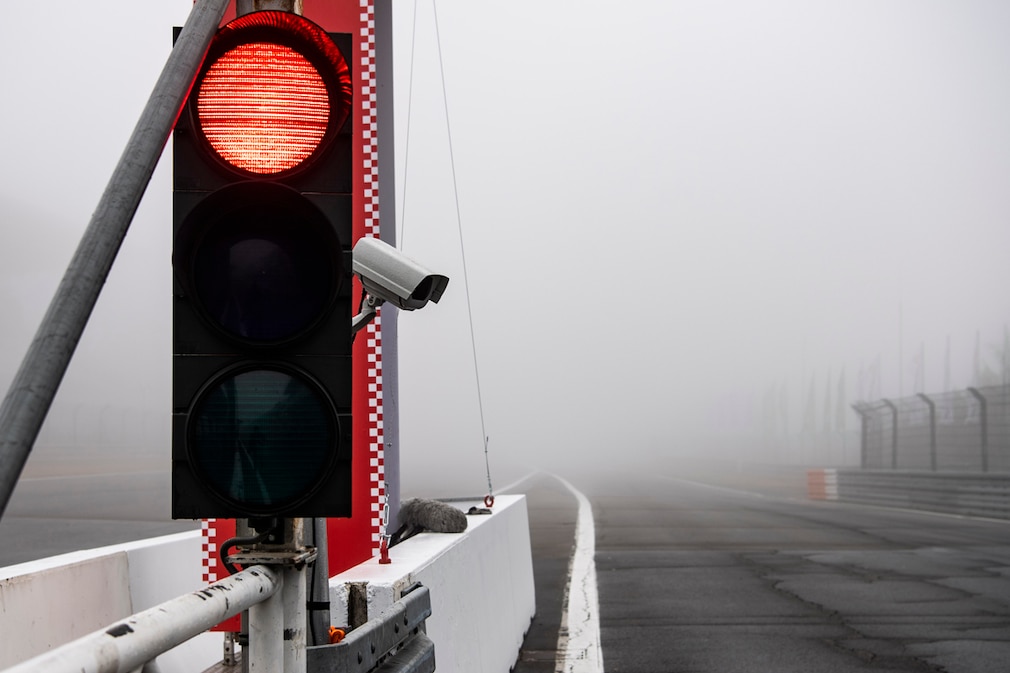 "I've never been speechless, now I am. When my engineer turned off the radio, I screamed louder than ever. That was our goal this season and it was a dream to be on the podium together. It's unbelievable," said Sheldon. And Kelvin added: "I didn't win, but I'm happier than I've ever been. When you're on the podium with your best mate, your brother – that's wow."
The insane ninth race of the season was the fitting end to a chaotic day in the unpredictable Eifel. Dense fog had prevented any driving activities from the morning, among other things, the qualifying of the DTM was canceled, which is why the starting grid was formed by the standings in the championship. For a long time there was even talk of the race being canceled before the fog cleared in the late afternoon – the start was almost four hours late.
And that went to Fraga, who quickly took the lead from sixth on the grid ahead of Bortolotti. Rast was unlucky, he lost a few places in the starting phase and fell back to ninth place. Fraga and Bortolotti were separated by just half a second in the first half of the race, the Brazilian bravely staying ahead of GT specialist Bortolotti.
25 minutes before the end, Fraga made his mandatory stop, one lap later Bortolotti, who was unable to use the overcut to overtake. Instead, he worked his way closer and closer to Fraga before colliding with him and ruining both of their races.
Nurburgring – 1st race
1. Sheldon van der Linde (South Africa) – BMW M4 GT3 57:04.374 min.
2. Kelvin van der Linde (South Africa) – Audi R8 GT3 +1.928s
3. Ricardo Feller (Switzerland) – Audi R8 GT3 +8.432
4. Maximilian Goetz (Uffenheim) – Mercedes-AMG GT3 +8.884
5. Lucas Auer (Austria) – Mercedes-AMG GT3 +11.151
6. Philipp Eng (Austria) – BMW M4 GT3 +18.473
7. Nick Cassidy (New Zealand) – Ferrari 488 GT3 +19.120
8. Marco Wittmann (Fuerth) – BMW M4 GT3 +19.553
9. Rene Rast (Minden) – Audi R8 GT3 +20.968
10. Mika"l Grenier (Canada) – Mercedes-AMG GT3 +21.913