Cars
DTM: Götz gets gold racing shoe
It is a good tradition that the DTM champion receives the golden racing driver's shoe from our colleagues at Newsabc. But this year everything is different: Instead of the RACE NIGHT in Essen, there was the gold-plated gas foot this time in the Max Morlock Stadium in Nuremberg.
AUTO BILD marketer Stefan Müller hands Maximilian Götz (35) the trophy just a few hundred meters away from the site of his triumph at the Norisring.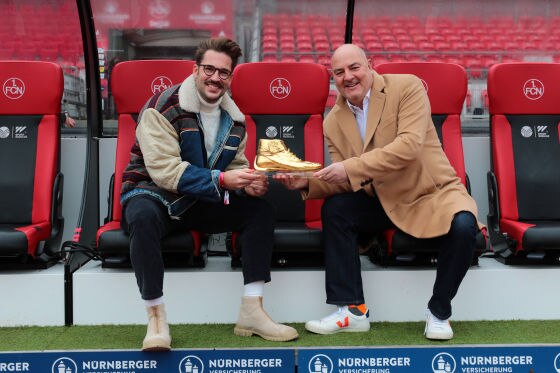 Even weeks after his success as the first champion of the new GT3 DTM and 23rd overall, Götz is still more than proud. "There couldn't have been anything more emotional for me. To win the title in this place where I went with my dad and chased autographs is great. Now I have been able to join the ranks of successful racing drivers there. "
He rejects the criticism of the Mercedes-AMG team's stable order, which brought him victory at the Norisring and the title.
"The criticism ricocheted off my jumpsuit, which was covered in champagne," countered the main racing team's pilot. "I think the other teams were rather jealous that we made no mistakes. They have already realized that they had it in their hands and then threw it away. I started from eighth place and have positioned myself to win. That I had Lucas (Auer, editor) and Philip (Ellis, editor) as support in the end, anyone else would have done that too. If we hadn't done it, everyone would probably have asked: How stupid are they? Do you have it in your hand and throw away the title? At the end of the day we are in the history books. "
And Götz wants even more: "I'm not going for Nico Rosberg, who says: I'm gone!" Promises the Mercedes star. "I will continue. The bite is there. Now René Rast (three-time DTM champion; editor) is coming back. I want to measure myself against the best. "
And win the next golden racing driver's shoe …