Cars
DTM: Next Porsche team in the DTM
The next big name for the DTM! Endurance world champion Timo Bernhard will be competing in Germany's most popular touring car series with his own team and a Porsche 911 GT3 R in 2022.
After Team SSR Performance with two Porsches, Bernhard's team "KÜS Team Bernhard" is now the second Porsche team on the starting grid of the DTM 2022. At the wheel: 23-year-old Porsche works driver Thomas Preining from Austria.
But that's not all: the team of the former Le Mans winner will also compete in the "DTM Trophy" junior series with two Porsche Cayman RS Clubsport.
"This is a completely new challenge," says Bernhard. "I am very proud that we are competing in the DTM with a Porsche 911 GT3 R. I think after six years in the ADAC GT Masters we are well prepared for it. With our driver Thomas Preining we have an important constant in the team. I know about his qualities and I am very happy that he is part of our program. "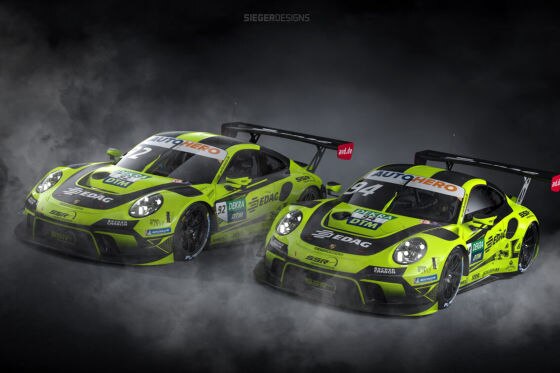 After SSR and Grasser Racing, the KÜS Team Bernhard is the third newcomer to the DTM 2022. The new DTM season begins on April 30th in Portimao, Portugal.
Team owner Timo Bernhard is one of the big stars of German motorsport. Sports car world champion, Le Mans winner, five-time winner of the Nürburgring 24 Hours. And: in the Porsche 919 Hybrid he holds the lap record on the legendary Nürburgring-Nordschleife!
His team is a family affair. Together with father Rüdiger, he founded the team in 2010, which is initially at home in rallying and since 2016 also on the circuit. Bernhard always remained loyal to the Porsche brand.
Driver Thomas Preining is also a Porsche offspring: In 2017, the Linzer won the Porsche Carrera Cup Germany and has been a works driver since then. "I'm super excited and motivated for the DTM next year," he says. "Since I found out about it, I've been working hard every day. After all, I want to be as prepared as possible for this season so that I can get the project off to a good start. I think that we will definitely be expected and that we can crack something. "