Cars
DTM: "Playboy" car at the start again
The "Playboy" racer is back! HRT team boss Hubert Haupt will take the wheel again in the DTM race at the Hockenheimring and repeat his guest start from the Nürburgring.
The Munich-based real estate entrepreneur drives the Mercedes-AMG GT3 in the design of the "Playboy". HRT becomes a three-car team again. The 52-year-old rides alongside Maximilian Götz and Vincent Abril. He cannot collect points as a guest starter.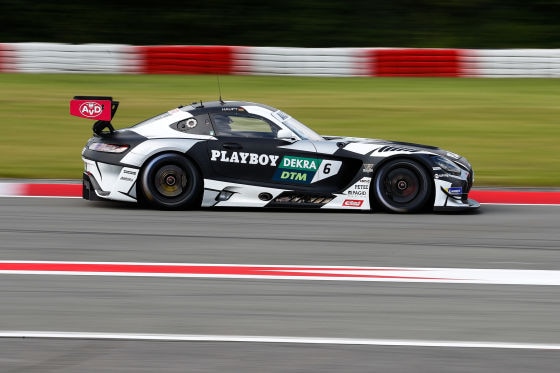 "I had a lot of fun at the first guest start at the Nürburgring and then in the second race I was unlucky not to have made it to the finish", says Haupt. "That's why I wanted to take the opportunity and give myself the opportunity to intervene again. The Hockenheimring was always one of my favorite tracks anyway. I became aware of that again during our tests there last week. "On Saturday, Haupt finished 18th at the Nürburgring before he was cleared on Sunday.
The weekend will point the way for HRT's title contender Maximilian Götz, who was able to keep up with the leader in the overall standings with a fourth and a sixth place in Assen. Before the two races at Hockenheim, he is just 20 points short of the lead with Ferrari driver Liam Lawson.
Götz: "I love driving at Hockenheim – the combination of fast corners like Turn 1 and slow corners like the hairpin. I think we'll see some overtaking maneuvers again. I'm looking forward to the fans and hope that we can give them a good show. "
Just one week later, from October 8th to 10th, the last two DTM races of the year are scheduled at the Norisring in Nuremberg. It's already started. Tickets can now be purchased from the ticket hotline +49 (0) 911/597051 or at www.norisring.de