Cars
DTM: Rene Rast is back with victory at Imola
Rene Rast visibly enjoyed his place at the top of the podium. He listened to the German national anthem and smiled – because it's been a long time since the 35-year-old clinched a win in the DTM. The former dominator last struck on November 8, 2020, and on June 18, 2022 he followed up with the 25th victory of his career at the fifth race of the season in Imola. Sporty exclamation mark included.
"I didn't expect it before the weekend, but of course we hoped for it after qualifying. The race went perfectly, just as one would wish. In the end, all I had to do was manage," said Rast. Do we now see him regularly at the front again? "Sunday will be difficult with an additional 25 kilograms in the car. But we're asking you to go up front again in qualifying."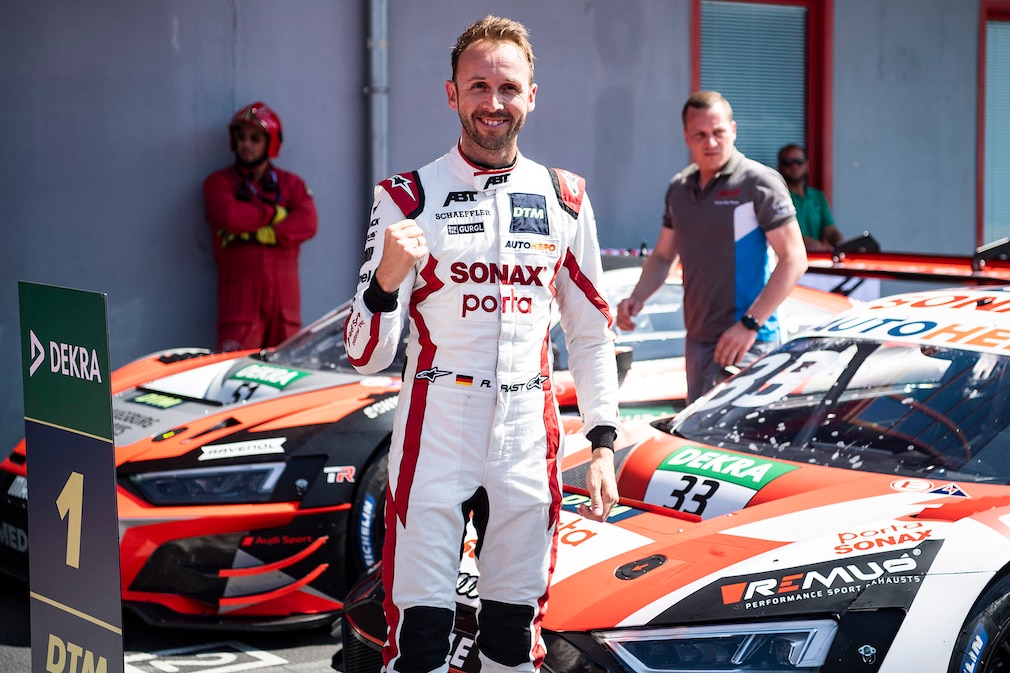 Even if he no longer sits in a prototype like he used to, but in an Audi R8 LMS GT3 – his appearance was very reminiscent of the championship years 2017, 2019 and 2020: In qualifying, the 35-year-old drove to pole at the last second and was in Unstoppable race. At the same time he speaks loudly in the title race, he is fourth overall with 49 points, behind Nico Müller (58 points). Rast's longtime title rival also finished second on the podium in the Rosberg-Audi.
Rast's victory was safe. He built up a small lead right from the start, which he extended further after the pit stop. Good for Rast, bad for entertainment: There were hardly any hot duels in the heat of Imola, especially at the front.
But Mirko Bortolotti put on a great show, especially in the closing stages. The title contender only started from 16th on the grid due to an unfortunate penalty (wrong tires used in practice). However, the Italian stayed out for a long time in his Grasser-Lamborghini and fell back into eighth place in the final quarter of an hour. Snatched up one competitor after the other with an irresistible race to catch up and finally celebrated third place.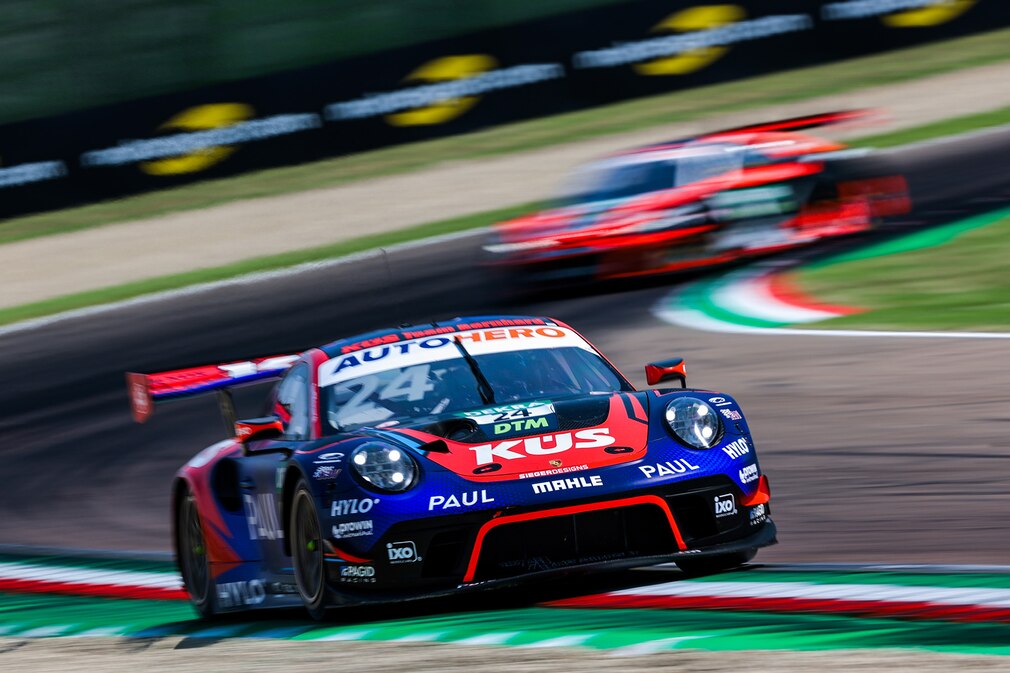 Much to the chagrin of Timo Bernhard, because Thomas Preining with the Porsche from the team of the former long-distance world champion finished fourth and just missed the first podium place in the DTM. Nice consolation: With the point for third place in qualifying, Preining now has 13 points.
Behind Preining, Kelvin van der Linde in the Abt-Audi was fifth in front of Clemens Schmid, who also delivered a clean race after his strong qualifying. In seventh place, Marco Wittmann was the best BMW driver ahead of Sheldon van der Linde, who defended his overall lead with eighth place. He now has 70 points, three more than Bortolotti.
Bitter for returnee Timo Glock: The comeback didn't even last a lap, after several contacts the 40-year-old had to park his demolished BMW in the pits.
DTM at Imola
1st race: result
1. René Rast (Minden) – Audi R8 GT3 57:01.108 min.
2. Nico Müller (Switzerland) – Audi R8 GT3 +3.809s
3. Mirko Bortolotti (Italy) – Lamborghini Huracan GT3 +7.936
4. Thomas Preining (Austria) – Porsche 911 GT3 R +9.323
5. Kelvin van der Linde (South Africa) – Audi R8 GT3 +10.605
6. Clemens Schmid (Austria) – Lamborghini Huracan GT3 +13.289
7. Marco Wittmann (Furth) – BMW M4 GT3 +17.853
8. Sheldon van der Linde (South Africa) – BMW M4 GT3 +32.103
9. Dennis Olsen (Norway) – Porsche 911 GT3 R +32.733
10. Maro Engel (Munich) – Mercedes-AMG GT3 +33.394
Driver Rating
Standing after 5 of 16 races
1. Sheldon van der Linde (South Africa) – BMW 70 pts.
2. Mirko Bortolotti (Italy) – Lamborghini 67
3. Nico Müller (Switzerland) – Audi 58
4. René Rast (Minden) – Audi 49
5. Lucas Auer (Austria) – Mercedes 48
6. Luca Stolz (Brachbach) – Mercedes-Benz 37
7. Maro Engel (Munich) – Mercedes 34
8. Kelvin van der Linde (South Africa) – Audi 30
9. Felipe Fraga (Brazil) – Ferrari 20
10. Marco Wittmann (Fuerth) – BMW 19
Manufacturer rating
1. Audi 153 points
2.Mercedes 131
3. BMW 102
4. Lamborghini 74
5.Porsche 43
6. Ferrari 21