Cars
DTM Sébastien Loeb: Rally legend now also drives DTM
DTM debut for Sébastien Loeb: the nine-time World Rally Champion will line up as a reserve driver for the Red Bull AlphaTauri AF Corse team at the season opener from April 29 to May 1 in Portimão, Portugal.
In the first two races, the Frenchman will replace Nick Cassidy from New Zealand, who will not contest all races of the 2022 DTM season due to another driver commitment. Rally legend Loeb will drive the Ferrari 488 in the colors of Red Bull's premium fashion brand AlphaTauri, teammate Felipe Fraga from Brazil will contest the entire season with the Red Bull Ferrari. According to the regulations, Sébastien Loeb is entitled to points as a substitute driver.
"Having the most successful rally driver of all time at our season opener in Portimão is a real highlight that the fans can look forward to," says DTM boss Gerhard Berger. "The successes in his career speak for themselves. Nevertheless, it will be tough competition for Sébastien Loeb against very strong drivers. As a replacement for Nick Cassidy, he will fight for points in the AlphaTauri-Ferrari. That's why I'm sure that a champion of his caliber will come to the racetrack highly motivated."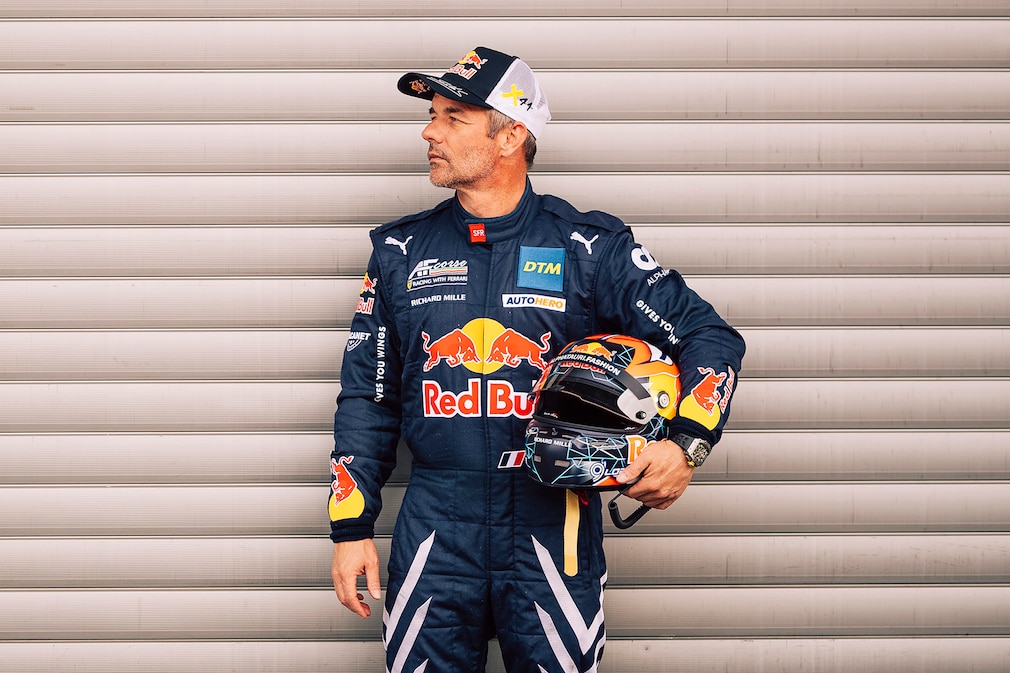 The 48-year-old Frenchman has an impressive nine world titles and 80 rally victories under his belt, but is also quite familiar with circuit racing. For example, in 2006 he took part in the 24 Hours of Le Mans (second place) or in 2014 and 2015 in the World Touring Car Championship (third place overall). In 2022, Loeb has already had successes: He won the second and seventh stages of the Dakar Rally and finished second overall. Just a week later he won the Monte Carlo Rally for the eighth time. In February he won the "Race of Champions" for the fourth time, for the first time on Sweden's frozen Baltic Sea, beating four-time Formula 1 world champion Sebastian Vettel. In addition, Loeb has its own racing team called "Sébastien Loeb Racing".
"In my career, I've always liked to switch disciplines," says Loeb. "The DTM is a famous championship and when I got the chance to take part, I jumped at it. It's an exciting challenge because the driving style is completely different."
Loeb is looking forward to the start of the season

The Frenchman is aware that he has to duel with the best GT drivers in the world in the DTM, but is looking forward to the season opener. "Now it's time to get to work," says the 48-year-old. "I'll have to compete against specialists in races like this, and it's been a long time since my last real GT3 race. My aim will be to find my rhythm as best as possible and I will try to use my experience to give the team good feedback on the car's settings. I know it will be difficult but the cars are really fun to drive. Really fast, nice cars, so I'm looking forward to it."
It starts with the first official DTM test drives at the Hockenheimring on Tuesday and Wednesday of this week (April 5th/6th), which are open to spectators free of charge. The second official test drives will follow on April 26th and 27th in Portimão in Portugal, where the first two of a total of 16 sprint races will be held immediately afterwards from April 29th to May 1st. Tickets for all races of the 2022 season are available in advance at tickets.dtm.com and on 01806 991166.