Cars
DTM: Timo Bernhard – From World Champion to DTM Team Principal
AUTO BILD: Timo Bernhard, how does it feel not only to be the sports car world champion, but also to be the DTM winner?
Timo Bernard (41): That's a big number! The news I have received from the world of motorsport and also from Porsche is flattering and simply amazing. It wasn't always a straight path for our racing team, but one with a lot of resistance.
What is more difficult: being a team boss or a driver?
As a driver it's more fun, as a team boss it's more difficult. As a driver you sort out a lot of things with yourself, you're closer and you're in a tunnel. As a team boss, you have a lot more responsibility, but you're actually just a passenger on the pit wall. You have to get a feel for what a team needs, whether it's warmth or toughness, while also making unpopular decisions. You have to set an example of what you want to achieve and what you stand for. I'm very impatient and I had to learn that: as a driver you can implement things quickly, a team needs time.
Is success as a team boss worth more than that as a driver?
That's hard to compare. But of course: the win gives me a lot back, I underestimated that a bit. At the Norisring, stars like Walter Röhrl, Rainer Braun and Hans-Joachim Stuck were in the pits with us and congratulated us – that's the ultimate accolade.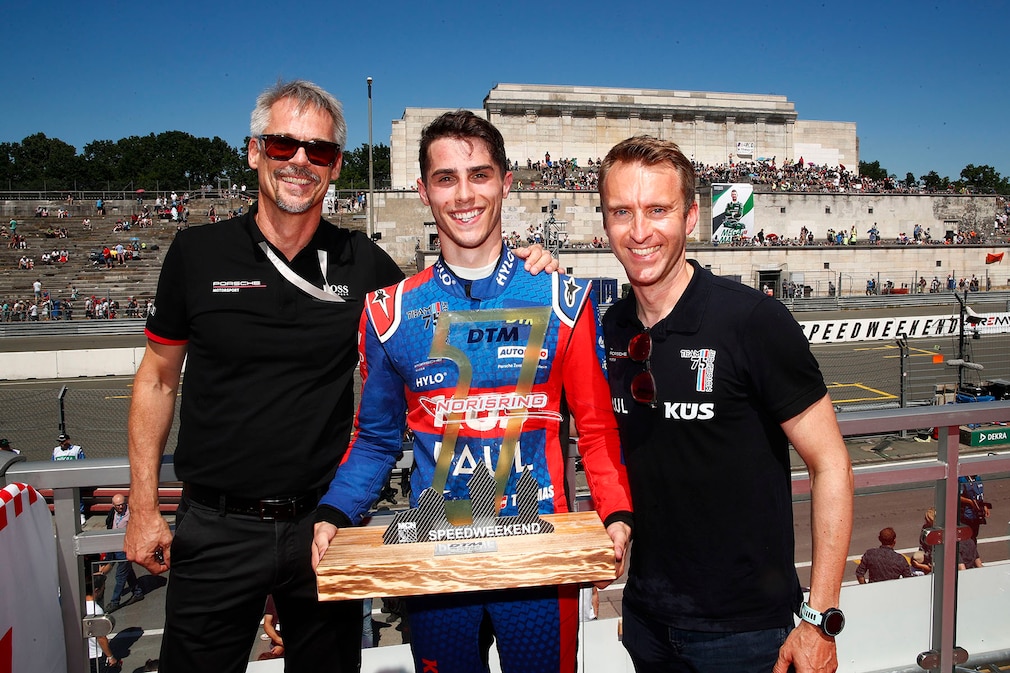 What is the secret of success to being at the front as a team boss?
We are not chic or marketing, we are racers and a classic family business. We live and love motorsport. We don't have the biggest budget and we have to do it in a different way. My parents are still involved, my sister is the team manager and I have overall responsibility.
How proud is the family of what you have achieved?
Everyone cheers. My eldest son still got the LMP1 time, the victories and titles. At some point he said: "When are you going to win again?" My father doesn't really like hymns of praise, he said: "It worked out well." But I know that he's celebrating inside. And mom is the good soul of the team.
As a team leader you have several tasks, you are finance minister, psychologist, manager or politician. What are you not in the mood for?
I don't like the team manager meetings at all, my sister does them (laughs). But what's fun: getting something like the DTM program together takes a lot of work. And find more performance. An example: Before the event in Imola, I sat in the car myself on a test day and wanted to use the experience that I used to develop cars for Porsche to give an impetus. The improvements were noticeable. The bottom line was two or three tenths of a second, but in the DTM that's ten places.
Is a guest start in your own team also appealing?
The lap time wasn't that bad (laughs). But even if I've never had a DTM start, that would only be a distraction. Because I know what it's like when ambition comes through. In midfield, the mood is not so good.