Cars
Ducati SuperSport 950 S circuit check
You can do motorsport at Ducati. Top placings in Moto GP prove this, as do the ultra-beastly Panigale models. These edgy extremists munch on curbs like Bud Spencer does on a bean stew. And beat up their owners as well.
Ducati can also go a step more civilized. The SuperSport 950 takes a slightly less radical approach to corner-busting – albeit still firmly. Join hands: a slim, ready-to-drive 210-kilogram sports tourer with a devilishly red trellis base frame poking out of the fairing, massive 320-millimeter brake discs, sensitive, gold-anodized spring elements from Öhlins and a potent V2.
In this block of the new SuperSport called "Testastretta 11°", desmodromics, the toothed belt drive and ride-by-wire-controlled throttle valves combine to form an omnipresent piece of candy in terms of mechanical engineering.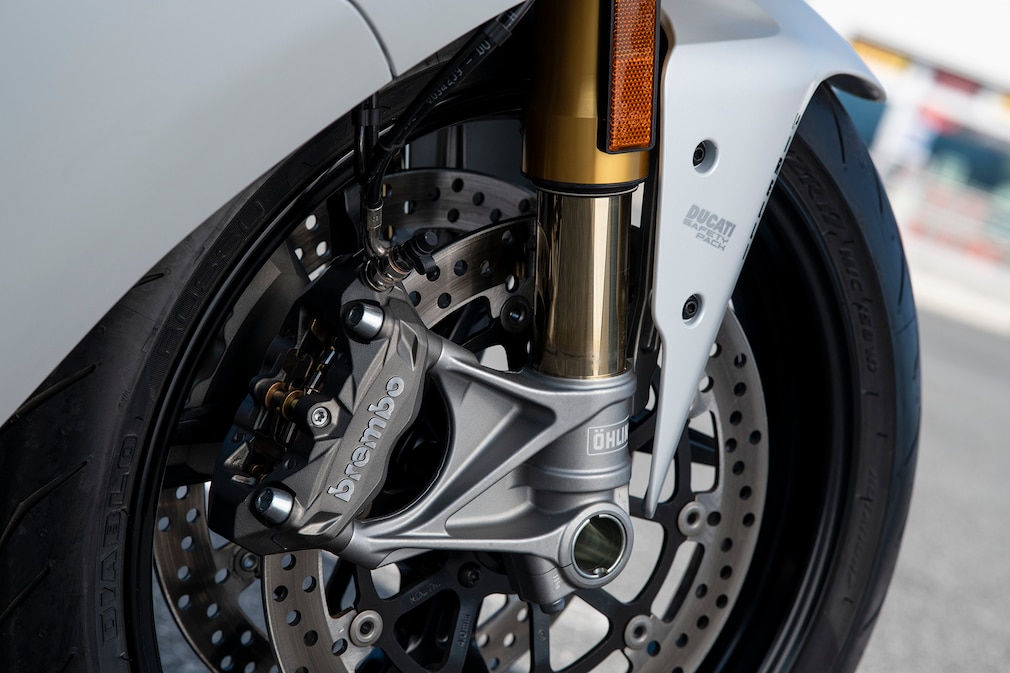 On request, Ducati delivers the 950s in a throttled 48 hp version for the A2 driver's license. Normally 110 horses are ready – and what kind: The power seeps almost vulgar willingly into the six-speed gearbox. The 937-cubic unit grabs grumpily at just over 3000 revs and then revs diligently to the red mark. Thanks to the automatic gearshift, the gears can be mixed up and down without having to use the clutch. However, the 950 demands a hefty kick when downshifting.
Angular bench supports unexpectedly comfortably
There's nothing more to complain about. At 1.86 meters tall, the SuperSport fits surprisingly well both lying and sitting. And the visually angular bench provides unexpected comfort. For smaller riders, the range of accessories includes a three centimeter flat, padded pad.
The nasty Akrapovic exhaust system also comes from the retrofit. It saves 4.6 kilograms of weight, promises a small boost in performance at medium speeds and sounds exactly like it looks – stainless steel, open at the top. But it also costs 2317 euros, this intricate work of art.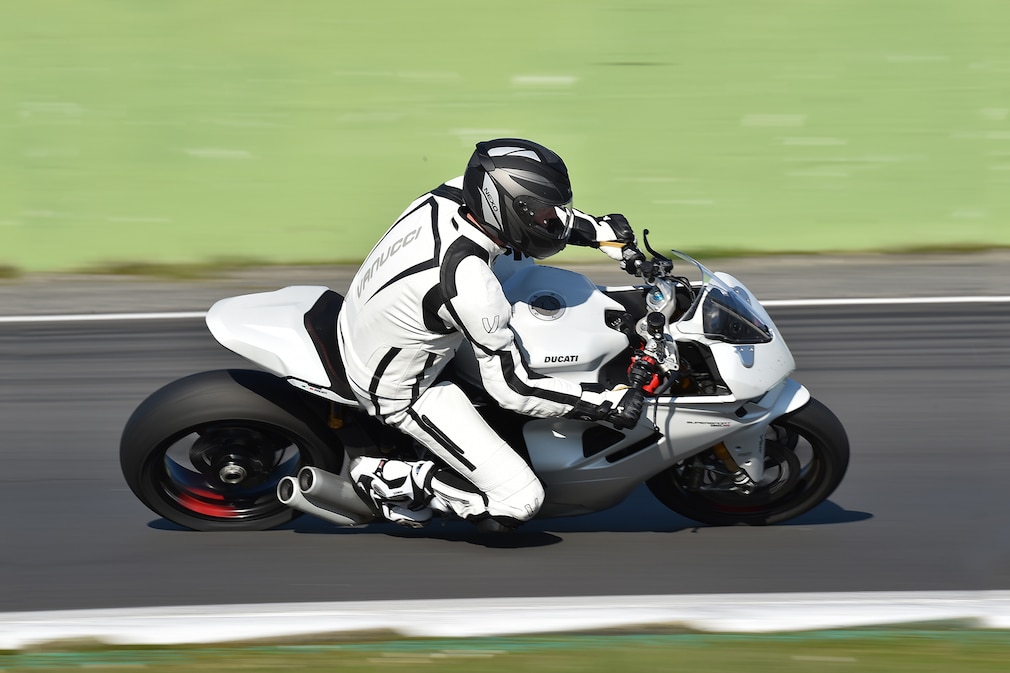 On the circuit – country road tests were not yet possible – the SuperSport feels really good. The driver too. The mixture of first-class chassis, brutal bite on the brakes and the Pirelli Diablo Supercorsa V3 mounted on the test machine creates enormous confidence after just one eighth lap. The electronics take care of the rest.
SuperSport basic version costs 2300 euros less

The package of driving aids is lavish: Bosch cornering ABS, Ducati Traction Control (DTC) EVO, Ducati Wheelie Control (DWC) EVO and Ducati Quick Shift (DQS) Up/Down EVO are the names of the systems.
In practice, this means: The electronic intervention team prevents the front wheel from lifting when accelerating, smoke plumes on the tires when braking in bends and unrest on the rear wheel when changing down vigorously. 15,690 euros costs so much curve competence.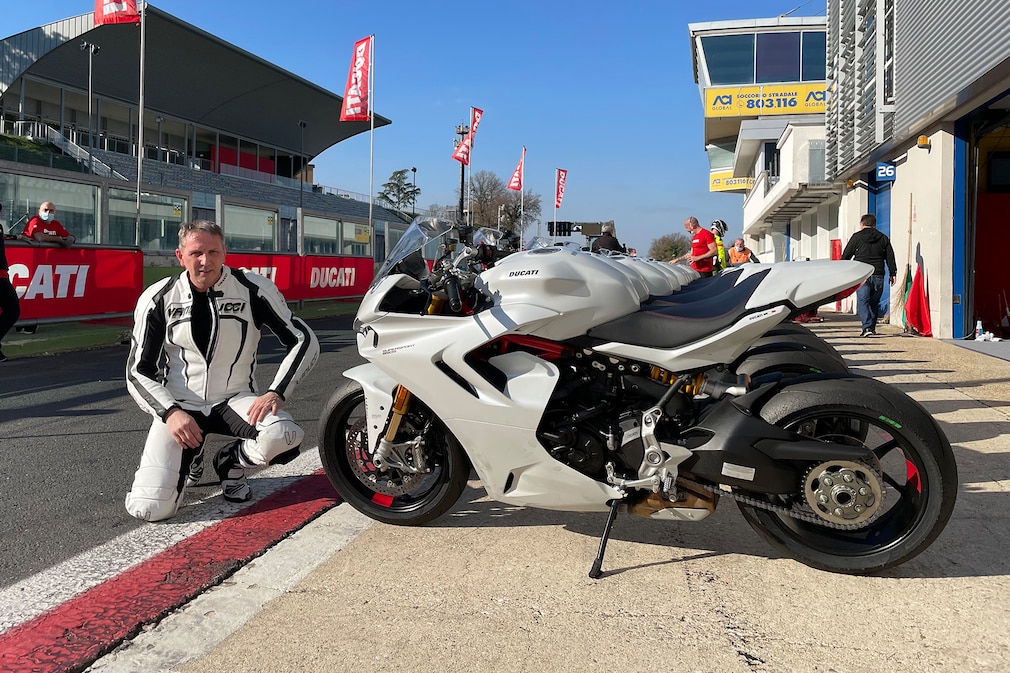 The basic version (without S) is available for 2300 euros less. And she can do motorsport too.
Specifications and price: Ducati SuperSport 950 S
• Motor V2 (Desmodromic)
• Displacement 937 cc
• Output 81 kW (110 hp) at 9000 rpm
• Maximum torque 93 Nm at 6500 rpm
• tip k. A
• tires v./h. 120-70 ZR 17 / 180-55 ZR 17
• Seat height 810 mm
• Curb weight 210 kg
• Tank capacity 16 l
• Price from 15,690 euros