Cars
E-car accidents: How great is the danger for helpers and rescuers?
The fear is great. And how great is the real danger? at Accidents with electric cars Many drivers fear that they will be the first responder Electric shock could get. After all, the vehicles work with us High voltage technology, i.e. 400 or even 800 volts. Others believe the car can explode after a crash. We clarify!
1. As a first aider, can I get an electric shock in an electric car accident?
Very unlikely! E-cars have one sophisticated crash protection. DEKRA expert Nico Pohlig says: "If there is an accident and an airbag is triggered, it will happen at the same time High voltage system within Milliseconds switched off. "This happens either electronically or by a small pyrolytic charge that cuts the connections. Either way: "First responder have to no fear have to touch an electric car that has had an accident, "says Pohlig, especially since there are several protective systems that work independently of one another. High voltage cable are easily recognizable in the car, by the way, they are on every model orange. Of the battery pack itself is in the Subfloor or in Trunk – definitely in the crash-safe area.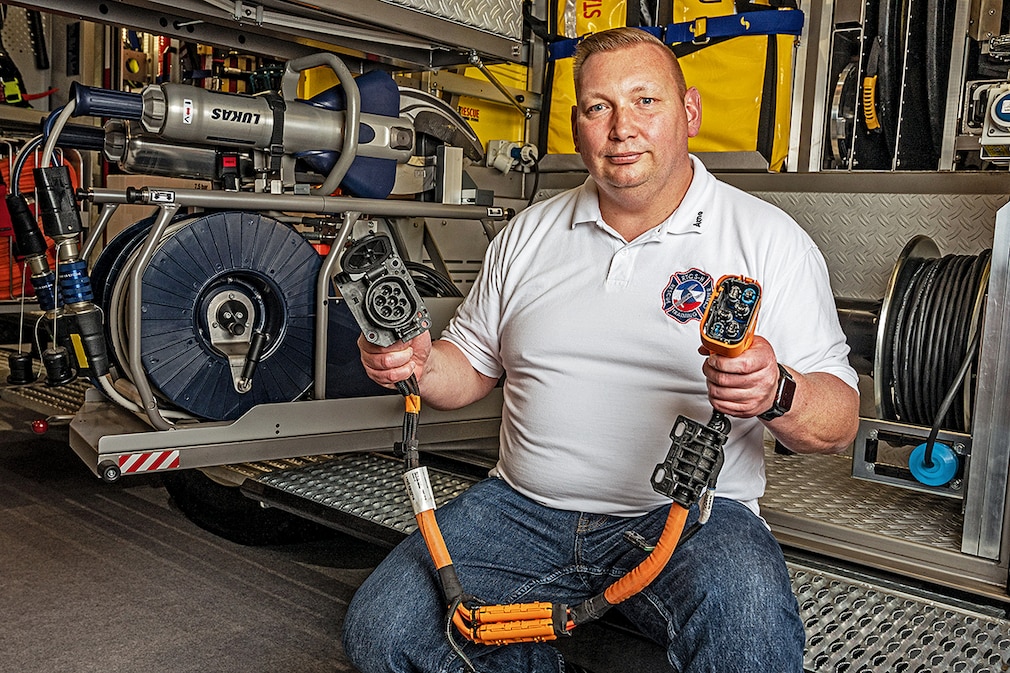 The institution responsible for crash tests Euro NCAP (Society of European Ministries of Transport, Automobile Clubs and Insurance Associations) has for the past two years various e-cars tested – and almost exclusively the maximum possible five stars distributed. Most recently for Ford Mustang Mach-E and Hyundai Ioniq 5, before that for VW ID.3 and ID.4, Skoda Enyaq iV, Tesla Model 3, Mercedes EQA and many others.
2. How great is the risk of fire in e-cars?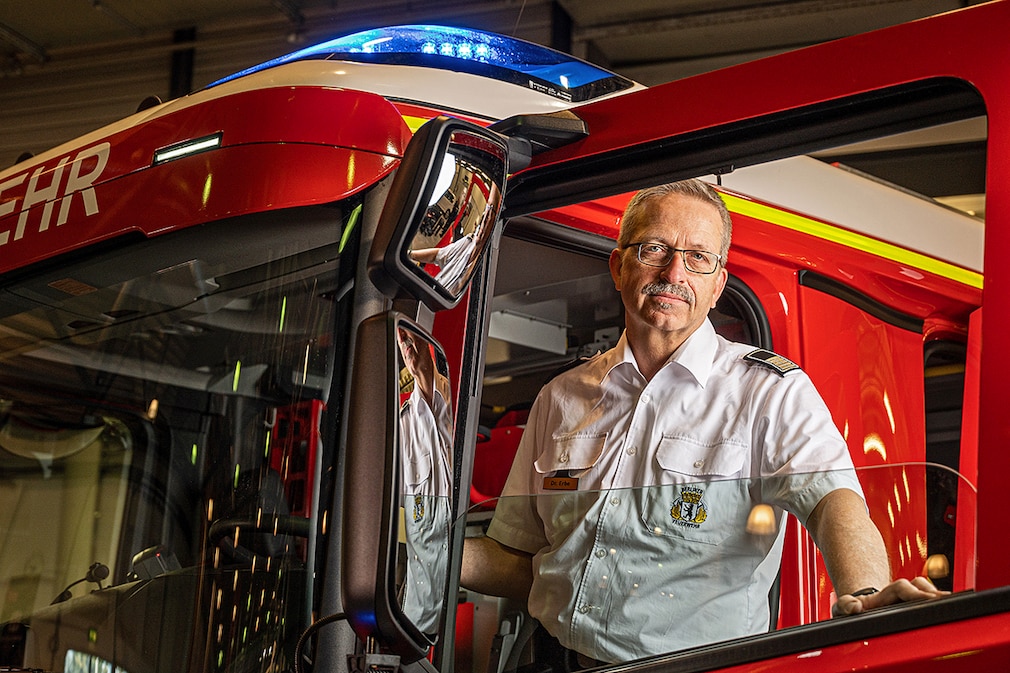 3. Can lithium batteries explode?
The statutory accident insurance writes: "One Explosion of lithium-ion batteries can with a probability bordering on certainty locked out will. A deflagration cannot be ruled out. Most likely, the lithium-ion battery burns down. "
4. So can I help occupants if an electric car is on fire?
"Basically: For First responder exist no differenceswhether they are people from a burning Gasoline, diesel or electric car rescue ", says fireman Erbe." Help is often possible when a fire breaks out. However, if a vehicle burns more violently, first aiders must ensure their own safety and keep their distance from flames and smoke so as not to endanger themselves. "
5. Is it allowed to delete e-cars?
Yes, Deletion is allowed and definitely possibleif you still Rescue people from the vehicle would like to. Dr. Erbe: "With one Fire extinguisher First aiders can often contain an incipient fire for several minutes or even put it out. " Smoke development very strong or the Fire progressed, have first responders though no way more, to a vehicle without fire protection clothing and respiratory protection to get.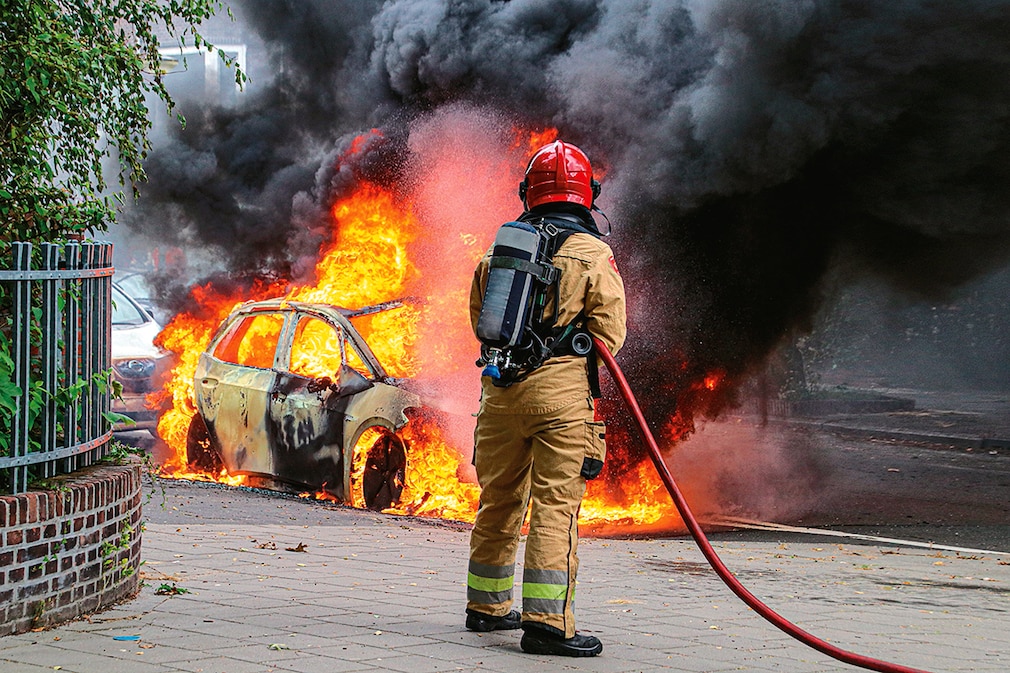 6. Is it allowed to tow an e-car?
No! DEKRA expert Pohlig: "Most manufacturers allow the electric car a few meters from a danger area to push, for example to the edge of the road. "But classic tow away on its own axis drove. Because usually there is at least one axis Energy generated in the electric motor. That can be too high Induction voltages that damage the control electronics (manufacturer's guarantee for e-car batteries). Therefore call a (reputable) tow truck! They are specially trained to use e-cars. Further information can be found in the operating instructions for the car!
7. Can I rescue people from an electric car underwater?
Yes, according to the statutory accident insurance no danger under water for the rescuers.
8. Can you tell whether an e-car is switched off?
No, but in the event of an accident or breakdown there is a electric shock very unlikely.