Cars
E-car charging stations: Too few charging points for too many e-cars
Clear case: the Expansion of the charging infrastructure is way behind the need. That is the result of the youngest E-charging network rankings from the Association of the Automotive Industry (VDA). Currently there is accordingly 48,717 public charging points in Germany. So on average they have to be around 21 e-vehicles share a charging station. And only 7053 charging stations are according to the underlying data from the Federal Network Agency Fast charging stations (As of October 1, 2021).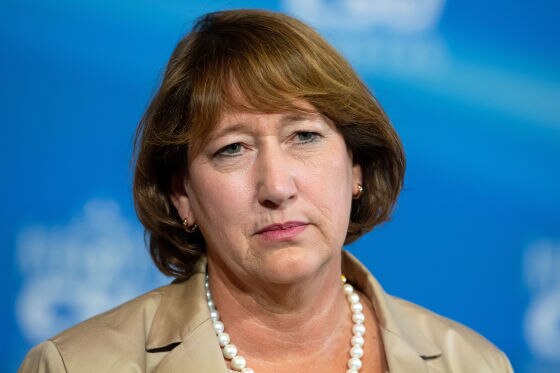 The 15 million goal increases the pressure to expand

VDA President Hildegard Müller says: "The ambitious goals of the new federal government – up to 15 million electric vehicles by 2030 – are again increasing the pressure on the expansion of the charging infrastructure." Means: The state has to really give gas. Weekly be just about 250 new charging points built all over Germany. If the 15 million e-car target is to be achieved, however, we would need around 2000 new charging stations a week, so that by 2030 only 15 cars will have to share one socket.
Saxony at the front, Hessen is at the bottom
In the state Saxony the shortest traffic jams occur at the charging station. Here is the so-called T value at 13.1 (As of October 1, 2021). The T value says how many electric cars a publicly accessible Share charging point have to. More than twice as many cars, namely almost 28 electric cars, get into Hesse on a charging station. The federal state is at the bottom of the ranking. However, only those charging devices are recorded whose operators have fully completed the notification procedure of the Federal Network Agency and agreed to publication on the Internet. Tesla's Superchargers, for example, do not appear here. (to the charging station card)
Only six cars per socket in Salzgitter

At the level of the federal states, Saxony leads, at the Cities and counties on the other hand lies the city Salzgitter at the top of the ranking in Lower Saxony. Share here just once six e-cars one charging station. This is followed by the District of Saale-Orla-Kreis and the Uckermark district. Here lies the T value each at 6.4.
Interesting: The district of Peine came third from last, only a good 30 kilometers away from the front runner Salzgitter. The district of Neunkirchen in Saarland occupies the penultimate place. Here, more than 70 vehicles have to share a charging station. Particularly bad sees it in the city Offenbach am Main out. Here it accumulates tremendously at the charging stations: 95 e-cars have to share a charging point. You can see how your state is performing in this table.
Charging network ranking: T-Wert federal states November 2021