Cars
E-car fast chargers at filling stations: 350 kilometers in ten minutes
Aral is a pioneer with the sub-brand "Aral Pulse" Ultra-fast charging stations for electric cars under a Gas station roof. Now the BP subsidiary also wants to lead the way with fast payment and the payment function on all turbochargers by the end of the year Plug & Charge ("Plug in & Charge") ISO 15118 standard introduce.
It will the payment process is completed when the charging cable is plugged inwithout registration or identification via a charge card or app. The entire charging process, from authentication to billing, takes place quickly, securely and automatically thanks to encrypted communication. However, there are still a few electric cars that are Plug & Charge compatible.
To End of 2021 wants the petro giant 500 charging points at more than 120 petrol stations all over Germany and thus quintuple its current offer. E-charging stations at petrol stations are still rare and, if available, are usually set up in the open air far away from conventional petrol pumps. at Aral in Wuppertal for example, the customer already has a real "tank feeling". Aral had already inaugurated the first ultra-fast chargers in Bochum in May 2019, but here too the e-car owner was literally in the rain when in doubt.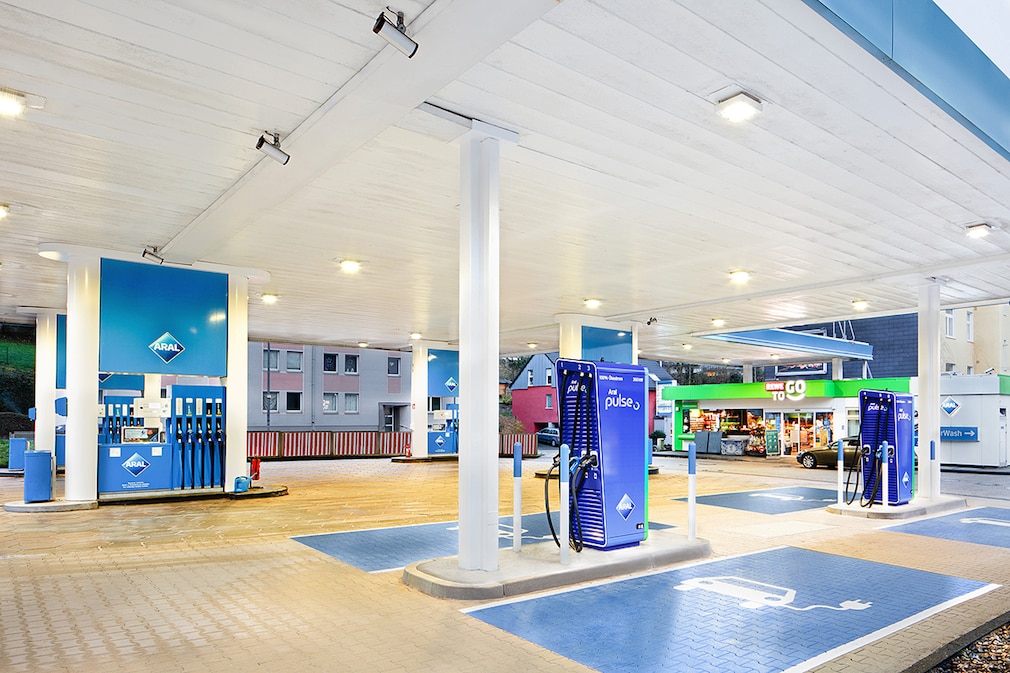 Battery technology for 350 kW is required

The ultra-fast charging stations in Wuppertal deliver 100 percent green electricity and have a Charging power from 300 or even 350 kilowatts. Provided the appropriate battery technology is used, the vehicle can in ten minutes Power for a range of up to 350 kilometers load. This is based on the assumption that the electric car consumes 17 kilowatt hours (kWh) per 100 kilometers and can use the full charging power. But that doesn't always work: Because they Loading speed of an electric vehicle depends on several factors off, especially from the on-board Battery management. Even the Charging prime Porsche Taycan thanks to 800-volt technology and a sophisticated temperature control strategy, its performance battery can be powered by direct current (DC) in Well five minutes "only" for up to 100 kilometers Reload range (according to WLTP). According to the manufacturer, increasing the battery charge from 5 to 80 percent takes 22.5 minutes under ideal conditions at an 800-volt charging station; the maximum charging power (peak) is 270 kW.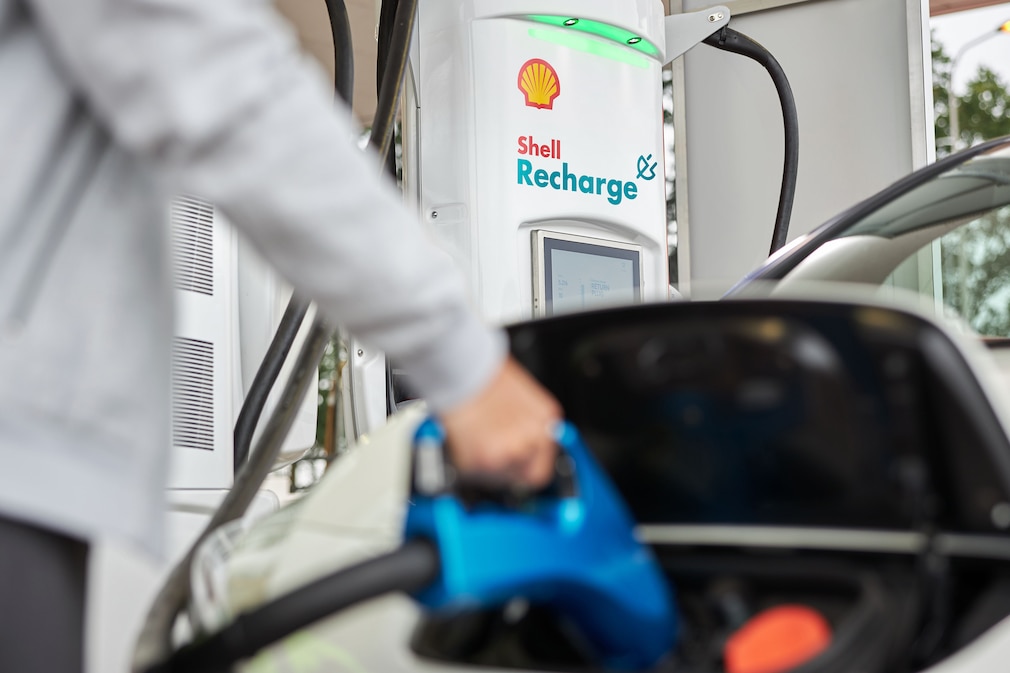 Fast chargers also at HEM, Shell and Westphalia

Also the German Tamoil wants more with cooperation partner Allego Fast charging stations at HEM filling stations install, also with up to 350 kW charging power. The beginning was made in 2020 on the A13 between Berlin and Dresden. More charging points are to follow in the coming months, increasingly in rural areas. Shell is pursuing a two-pronged approach with partner EnBW. The Hamburgers offer under the label Shell recharge In addition to synthetic fuels as a liquid alternative to petrol and diesel at an increasing number of large filling stations, there are also fast charging stations. These deliver at least 150 kW power and offer modular DC technologythat with their CCS and CHAdeMO connections (these types of charging plugs exist) can supply 400 and 800 VDC vehicles. at Petrol station operator Westphalia the new columns can be used with all common plugs for direct current (50 kW) and alternating current (22 kW). The charging stations are connected to the European Intercharge network and are therefore accessible with many popular charging cards and apps. Payment by credit card is also possible (all information on the topic of "loading and paying").
Finance minister threatens to force charging stations
The system with paying directly at the column is rather counterproductive for attracting customers to the shop for the purpose of shopping and bridging the time. Nevertheless: In the Branch generally gets involved Rethink determine, as the news portal WELT stated: away from the business of oil and gas production, towards Selling energy. A process that is faced with high investment costs not entirely voluntarily is. For the urgently needed establishment of a functioning public charging structure Federal Finance Minister Olaf Scholz threatened (SPD) already with Charging columns at petrol stations if necessary required by law allow. The conversion of at least some of the 14,500 gas stations in the country is not entirely unreasonable: after all, they are increasing Sales figures for e-cars and plug-in hybrids due to the increased e-purchase premium for months rapidly.