Cars
E-cars for 9 euros from the tire dealer
David Gabrysch really doesn't look like an anarchist. And yet the doctorate engineer wants nothing less than to override the law. Namely, that a tire trade has to be a tire trade.
The Düsseldorf manager wants to lead Euromaster into the electric age – with the sale and service of cheap electric cars from China.
The advantage of Euromaster: The Michelin subsidiary has experience and is widespread. In Germany alone there are 350 branches. No pompous high-gloss temples, but classic workshops that have so far mainly made their money with tires and brakes. (AUTO BILD and Euromaster help a reader in need)
When a truck has a flat tire on the motorway, Euromaster comes to the mobile service. DHL also has around 45,000 vehicles changed by Michelin and Euromaster. "Our business customer share is around 60 percent," says Gabrysch. Euromaster originated from the companies Gummi-Mayer and Stinnes-Reifendienst.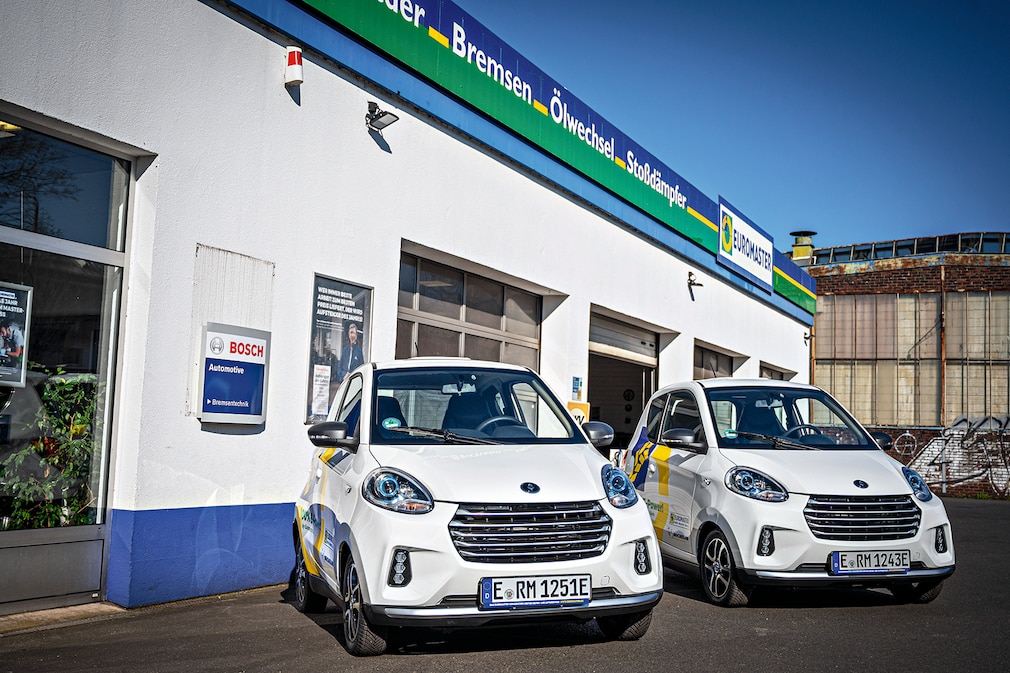 Just as the car industry is changing, Gabrysch wants and needs to turn the workshop chain inside out. "In ten years we will have well over 50 percent e-cars, then we will be the first point of contact." Cooperations with Tesla and Genesis are already underway, all workshop masters are high-voltage trained at the company's own academy.
Euromaster's partner is Elaris

Now Euromaster goes one step further and sells e-cars itself. Partner is Elaris, a start-up from Rhineland-Palatinate. It imports Chinese cars, cheap vehicles like the Pio, a two-seater. "For example, we can offer the car for nursing services for only nine euros net per month," says Gabrysch.
Private individuals get the Knirps for 16,330 euros less 6000 euros subsidy. At 2.80 meters, it fits into any parking space (Smart 2.69 m), has a 27 kWh battery and charges with 3.3 kW.
In addition, Euromaster offers the SUV Beo, about the size of a VW Tiguan Allspace, for 48,915 euros less 5,000 euros environmental bonus. "We are mediators in this case," says Gabrysch. "The customer buys the cars from Elaris." But test drives, registration, delivery, inspections, repairs – Euromaster does it all. One wants to become the "e-mobility network".
And what about tires? A recent study has shown that around a third of all microplastic emissions in Germany come from tire abrasion. "I can imagine that tire wear will develop into another important quality feature for our customers," says Gabrysch. And as far as the CO2 footprint of the tires is concerned – Euromaster plants trees with a CO2 certificate to compensate.
Euromaster reforests the forest near Lüdenscheid

One tree per set of tires for certain models. They are currently reforesting a forest near Lüdenscheid that was destroyed by the bark beetle. Euromaster itself now also uses green electricity and wants to become CO2-neutral in the medium term. In other words: the tire dealer wants to get going.