Cars
E-fuels: synthetic fuel from Porsche instead of Russian oil?
Putin's war in Ukraine is also having an impact on German drivers: Prices at gas stations have been rising steeply for more than a week. A liter of diesel cost over 2.30 euros on Monday (March 14), petrol around 2.20 euros. Shell and other oil companies no longer want to buy Russian oil in the future, and the USA have also decided on a boycott. Gasoline and diesel prices are likely to continue to rise.
Are there alternatives? E-fuels have been discussed for years. This is synthetic fuel, which is produced artificially with the help of wind or solar energy and, in the best case, is climate-neutral. In late summer 2022, Porsche and Siemens Energy want to produce e-fuel for the first time: In southern Chile, the Siemens subsidiary is building the Haru Oni ​​plant, which will generate large quantities of biofuel from a wind generator.
"There will be no E-Fuels pump"

"We want to show that it's possible," explains Hermann-Josef Stappen from Porsche. Annual production of 130,000 liters of e-fuel is planned. Whether pure, climate-neutral petrol will make it to Germany is an open question. "There will be no e-fuels pumps at gas stations in the future either," he adds. But: The eco-gasoline is mixed with the conventional fuel.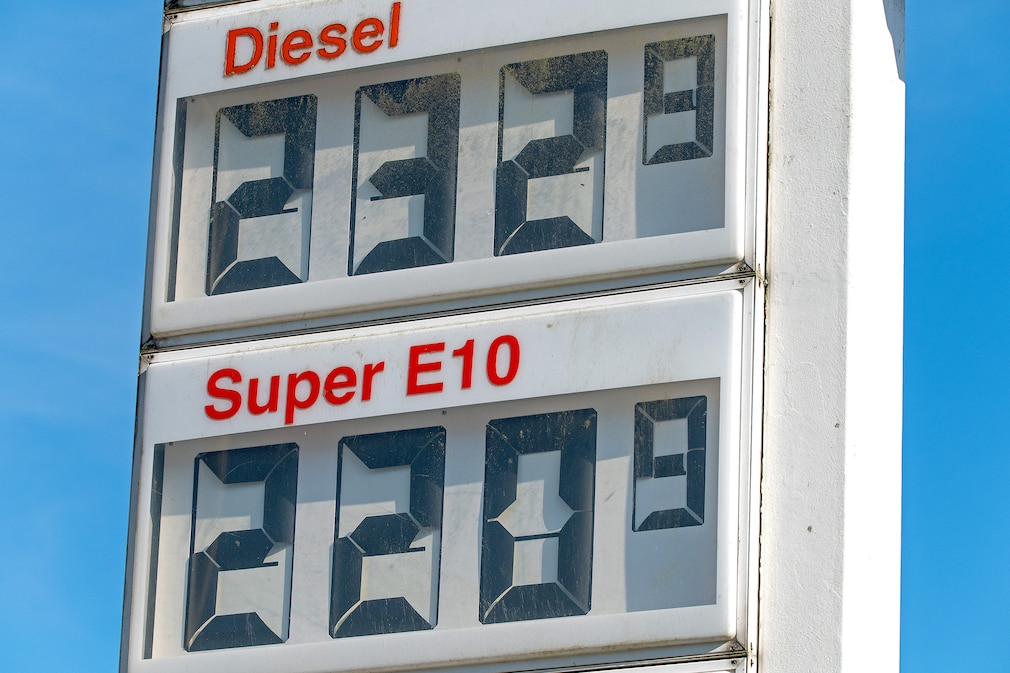 This is what the climate protection quota requires: The law stipulates how much green fuel must be added to the petrol and diesel on offer. Since 2020 it has been seven percent. The petrol companies must therefore add climate-neutral fuels – it doesn't matter whether they produce them themselves or buy them. This is already good business because demand is growing rapidly: the German biofuel manufacturer Verbio, which has 800 employees, tripled its sales in 2021 compared to the previous year.
Low production volumes compared to consumption

However, the production volumes that Porsche and Siemens Energy or Verbio bring to the market each year are still small plants compared to demand: In 2019, cars and vans in Germany consumed a total of around 42 billion liters of diesel and gasoline, according to the Federal Environment Agency.
In contrast, the 130,000 liters of the Chilean pilot plant are hardly a drop. However, the output should already be increased to 55 million liters in 2024 and to 550 million liters in 2026. That would be around 1.2 percent of consumption in 2019.
"A start has been made with the pilot plant," says Christian Küchen from the Fuels and Energy trade association. The aim must be to place Germany's entire energy supply on a broader basis and to rely on climate-friendly energies. "We therefore expressly support the accelerated expansion of renewable energies announced by Climate Minister Habeck – including more green electricity charging stations for electric cars and, in the future, the import of green hydrogen and alternative fuels – as is now the case in Chile," says the head of the energy association.
This is how the production of e-fuels works

Why was Chile chosen? This is due to the good local conditions: Strong, continuous winds from the direction of Antarctica blow here 270 days a year – perfect for generating energy. In addition, with an average of two inhabitants per square kilometer, the region is extremely sparsely populated and not industrialized.
"We're not competing with anyone here, so we're not taking energy away from anyone," says Porsche employee Stappen. In addition to Siemens and Porsche, other partners include the local energy group Andes Mining & Energy (AME), the Chilean oil company ENAP and the Italian energy company Enel.
The climate-neutral fuels for combustion engines produced in the southern hemisphere should not differ in their properties from conventional fuel. "This is not a concept against electromobility, but a useful addition." Michael Steiner, Head of Development at Porsche, still has some convincing to do when he explains why the Swabian sports car manufacturer is investing 20 million euros in a pilot project on the other side of the world.
Cars with petrol engines remain economical

"In this way we can reach the existing fleet," says Steiner. In other words, the millions of cars that will be on the road with combustion engines for years and decades to come. In Germany alone, there were a good 47.5 million cars at the beginning of 2020 – compared to almost 140,000 electric cars. Last but not least, one naturally has one's own icon in mind: at least the 911 should only roll off the assembly line with a petrol engine for as long as possible – and "be driven for a very long time".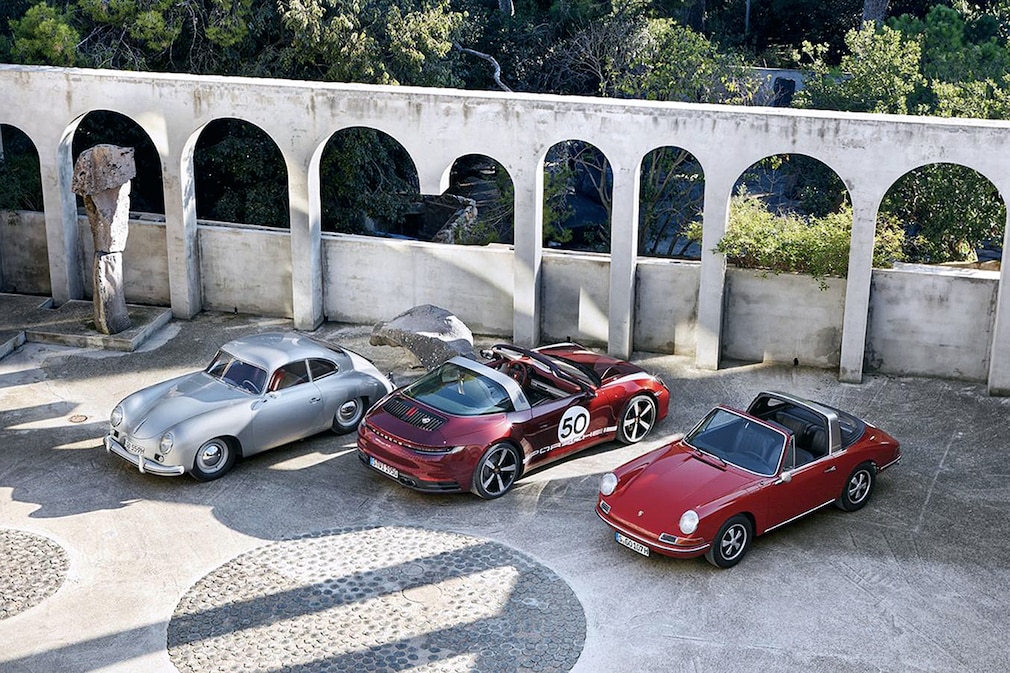 Steiner: "With e-fuels, significant CO2– Savings possible." And that would possibly mean a general ban on vehicles with combustion engines. "We want to show that even high-performance engines can be operated with e-fuels. And that motorsport is possible." The next step is the production of designer fuel, which – unlike fossil raffinates – does not contain any impurities.

Chile's south offers wind energy in abundance

How does the procedure work? A lot of energy is required to produce synthetic fuels, preferably wind or solar power. This splits water into hydrogen and oxygen. The resulting hydrogen is combined with carbon dioxide (CO2) which is obtained from the air, among other things. After further steps and the addition of additives, tailor-made fuels are created that burn cleanly in the engine.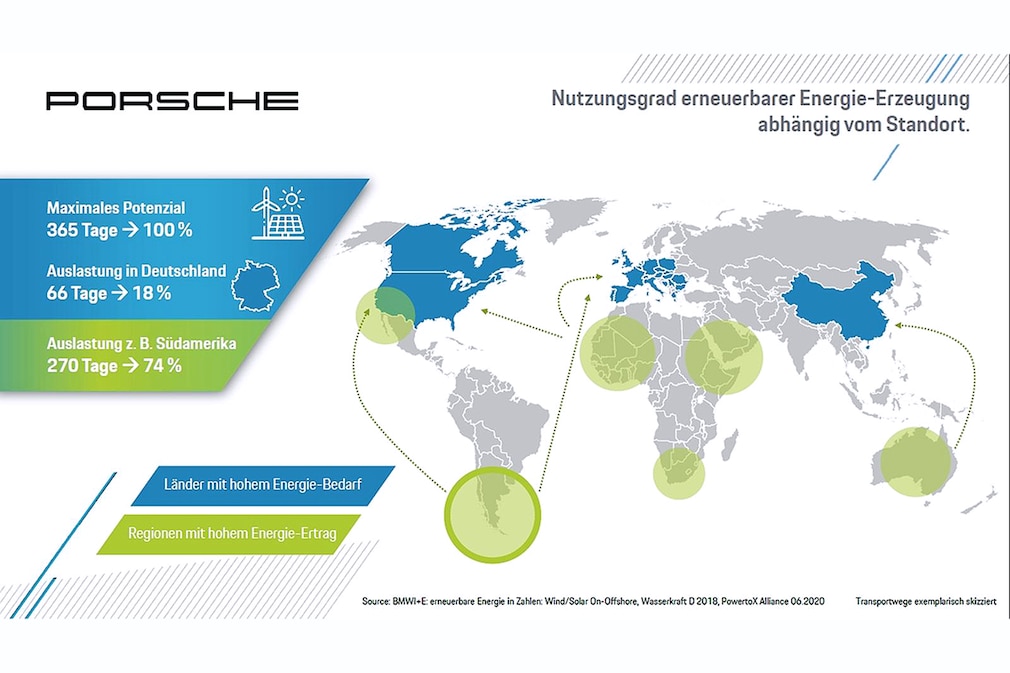 Unlike the electricity for pure electric cars, the transport route for liquid e-fuels only plays a minor role. And for storage, you can use Chile's existing gas station logistics.
Fuel prices are expected to converge by 2030

What will eco-fuel cost in the end? Two years ago, Porsche had quoted a price per liter of two to three euros – but before taxes. Stappen now wants to avoid an exact price estimate for the liter of e-fuel. There can never be an exact sales price because Porsche will not market e-fuels as an independent product, according to the Porsche employee.
However, one expects "that the process costs of climate-neutral fuel and those from fossil resources will be aligned by the end of this decade". Classic diesel and petrol are becoming more expensive because stocks are shrinking; and the CO2-Price will continue to rise. E-fuels, on the other hand, should become cheaper if further plants based on the Haru Oni ​​model start operating in South America, North Africa or elsewhere and enable mass production.
Initially, however, the fuel in the pilot plant will primarily be used in motor sports and at customer events organized by the Porsche Experience Center. Then even vintage cars should be able to fill up with e-fuels.
After initial skepticism, there seems to be a growing understanding in politics that – despite all the incentives to buy electric cars – you also have to do something for drivers of combustion engines if the CO2emissions can actually be significantly reduced quickly. The Federal Ministry of Economics is funding the plant in Chile with eight million euros.