Cars
e.Go Life: driving report, motor, battery, range
Started as a university project, the Car maker Next.e.Go a bankruptcy later with the e.Go Life return. He wants to be electric microcar convince in the city. From the outside, the city runabout pleases with its somewhat rounded, lively shape and the sporty, wide rear. First impression: chic! 3.34 meters in length and a wheelbase of 2.20 meters suits him well. (Important tips for buying a new car on the Internet)
And once they start moving, it bustles ego casually through the city. At rush hour this is still no fun, but the stress level drops significantly. He is driven by one 78 hp engine from Bosch. In sport mode, it pushes sensibly, it just melts Range then noticeably. If you drive the e.Go in Eco or Comfort mode, the specified 125 kilometers are behind WLTP not a fairy tale. Because the Battery holds 21.15 kWh and thus more than with the Smart EQ fortwo. Amazingly well insulated, relatively little penetrates Environmental noise inside. The chassis offers the comfort typical of a small car soft seats go alright.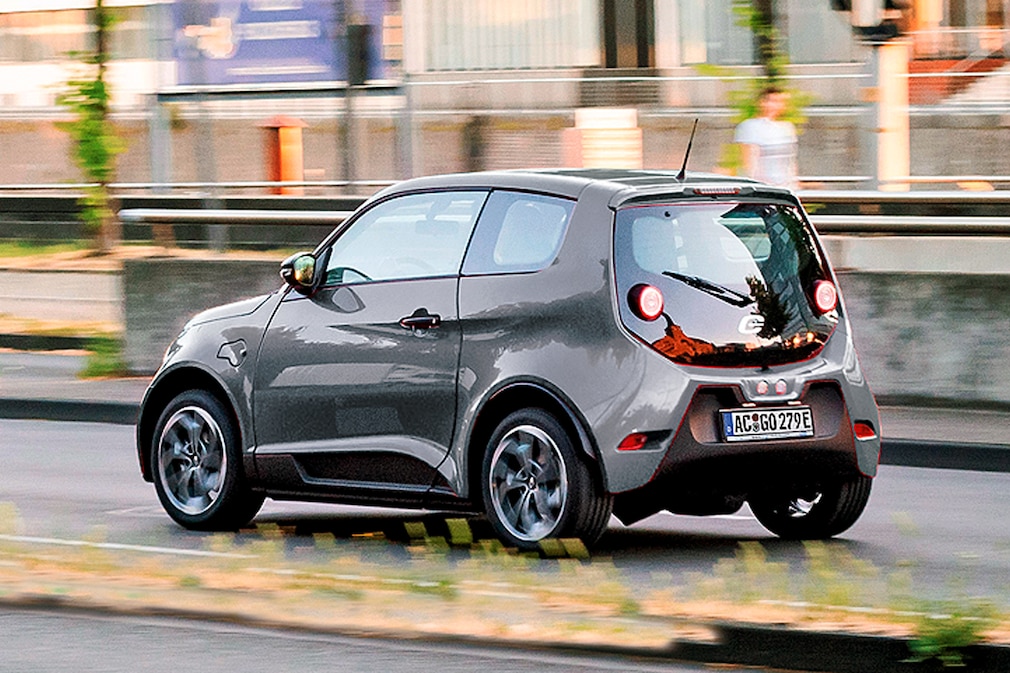 All in all four persons find space in the e.Go, although the two rear seats should only be used by small passengers. Otherwise it will be cozy. Up to 643 liters sums that up Trunk spaceif you fold down the rear seats – fits so far. What of the deeply attached Inside mirror cannot be asserted. It disturbs the view ahead, other road users are sometimes completely covered. You'd rather look back over your own shoulder or that Side mirror. That works better. The e.Go is adorned with an all-round exterior colored plastic skin. This forgives parking bumps without dents and does not have to be painted – this reduces the use of chemicals and streamlines production.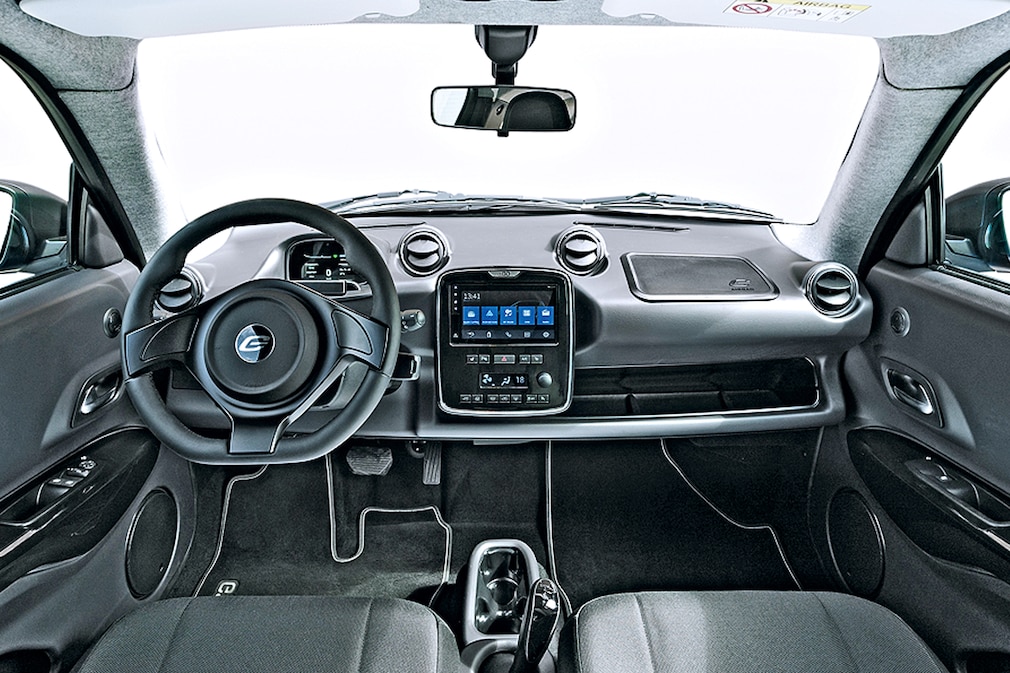 For a small car, the price is hefty
in the inner space of the city car dominates Recycled hard plastic. These components are not particularly chic, but they are functional. That counts. At the request of Caritas Cologne, about one Center console developed that easily accepts a disinfectant dispenser. The spaceframe of the e.Go. also turns out to be functional and environmentally friendly. Form up to the shoulder line welded aluminum profiles a frame.
Because the exterior and interior elements are attached to these, owners can always prettify their e.Go. The price, on the other hand, falls with it 27,159 euros (without advancement) hearty. If you take a closer look at the target group of e.Go Life, then this is it better-earning inner city dwellers. Those who use it as a second or third car and dare to drive the first electric car kilometers with the e.Go Life. For people on a tight budget who cannot or do not want to do without a car, it may not be suitable. (Calculate maintenance costs? To the car insurance comparison)
Technical data e.Go Life Special Edition Next
•
engine
: Electric, rear • Power: 57 kW (78
PS
) • Max. Torque: 200 Nm • Drive: rear-wheel drive, one-stage automatic • Length / width / height: 3348/1747/1582 mm • Empty weight: 1229 kg • Luggage compartment: 143-643 l • Acceleration: 0-50 km / h in 4 , 3 s •
Vmax
: 122 km / h • Consumption: 18.3 kWh / 100 km • Charging time: 3.7 to 9.6 hours •
price
from 27,159 euros (9,570 euros funding not included)