Cars
Ebay cracker: Krasser VW Polo 6N with 174-PS-VR6 for sale
Usually is an old one
VW Polo 6N is not exactly a pulse accelerator.
As an inexpensive winter car, it lines the streets in abundance. And also on
this copy
most people would probably walk by carelessly. But wrongly, because the outwardly well-behaved three-door makes some
GTI
Competitor. That's under the bonnet
174 hp 2.8 liter VR6 of a Golf 3! (The VW Golf 3 in the AUTO BILD used car test!)

Of the Power-Polo is currently for sale on eBay. The provider is FTR Performance from Hertfordshire, England, which calls the VW "Sleeper" (for example: wolf in sheep's clothing). The description couldn't be more accurate, because optically the Polo comes almost as standard.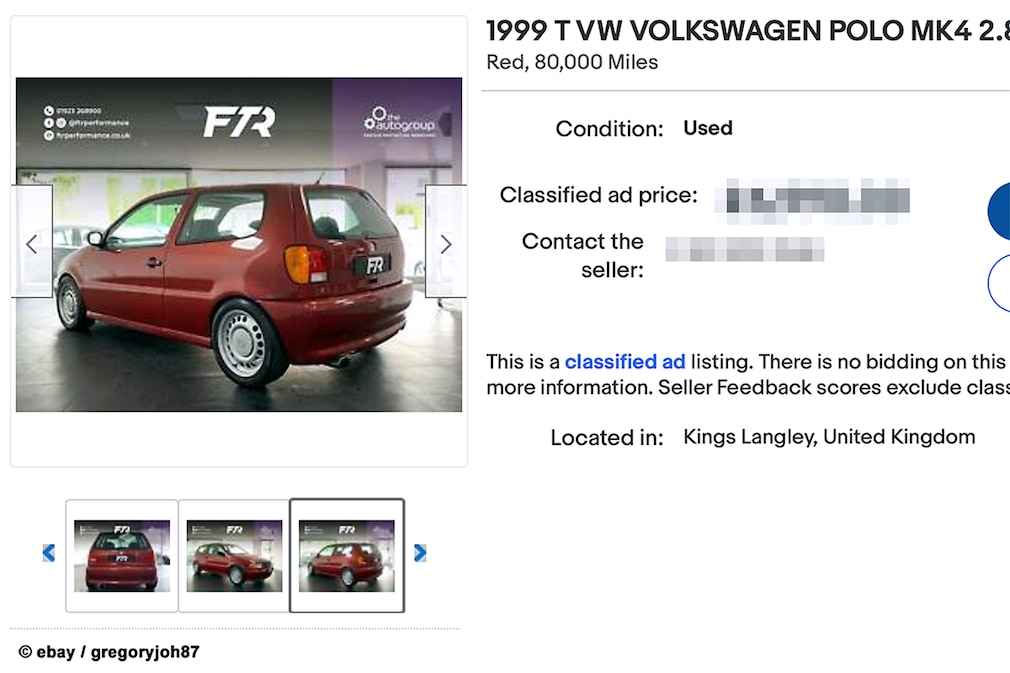 For the inclined VW enthusiast, in addition to the proper lowering, the 15 inch Renault steel rims with Toyo Proxes tires and VW hub caps as well as the cleaved rear wiper stand out. The oval tailpipe and the T4-shaped intake gills in the front fender are not standard either.
Brakes and chassis have been adapted to the performance
The gills are also urgently needed, because this is where he sucks 2.8 liter VR6 engine take his breath. In order to be able to accommodate the unit, the front subframe completely adapted will. In addition, according to the advertisement, the cylinder head was machined. Together with the open intake and the new exhaust system should now be a little more than the standard 174 hp fall on the front wheels. Either way, significantly more than the tired 60 PS of the original 1.4! According to the advertisement, the brakes and the chassis have also been adapted to the performance. It is unclear which parts were installed; a request from AUTO BILD has so far remained unanswered.
The interior remained untouched and looks fresh on the pictures. Noteworthy because according to the ad it has
the chassis of the Polo is the equivalent of almost 258,000 kilometers
ran. Of the
However, the engine only has around 136,800 kilometers
behind. Good: Apparently they were only recently
Timing chain, cylinder head gasket, clutch and flywheel
renewed. Overall, the power dwarf should be in good condition and show neither rust nor oil loss, even if a thorough check is of course still mandatory.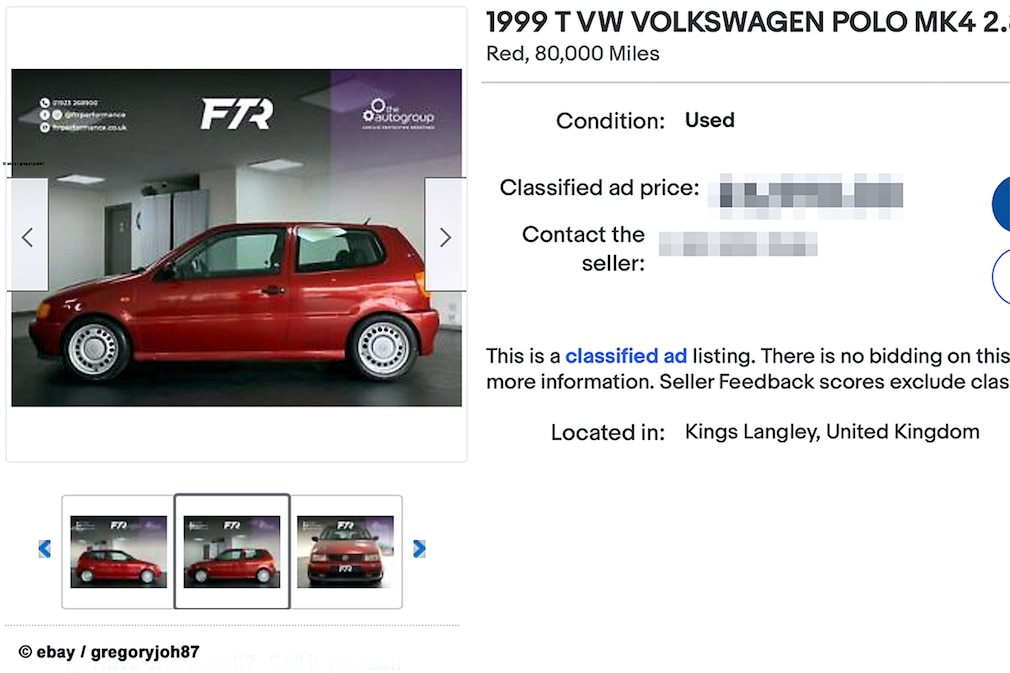 Additional information: Whether the Polo is really a 1999 year of construction, as described in the ad, is doubtful. Because according to the pictures it seems being a pre-facelift from 1997 or earlier. But that doesn't detract from its uniqueness. The called Price is the equivalent of around 8,270 euros. A lot of money for a Polo that is well over 20 years old, but probably appropriate for such a one-off. (Calculate maintenance costs? Click here for the AUTO BILD insurance comparison!)