Cars
eBay is looking for the super mechanic: hardcore mechanic Patrick Wöllper
Patrick only puts the ring spanner down to sleep. After an eight-hour day in the workshop, he works on his private cars for another six hours. That means fourteen hours of full concentration. Because Patrick always works the same way, whether on the job or in his own workshop – accurately and with passion. And yet the works are fundamentally different.
While the foreman works on the customer vehicles strictly according to the manufacturer's specifications, changes clutches, welds the rear silencer and replaces the toothed belt, things can continue in free style after work. Then his drift cars, he has a handful, are overtaken from the last race or made ready for the next. The main focus is on the technical function, the optics are put at the back.
"On the race track, looks don't matter"
In an interview with AUTO BILD, Patrick explains that, especially during the race, you often have to improvise to get the car back on the track. The virtue of being able to work under pressure and change your mind quickly is also helpful in everyday workshop work when diagnosing errors.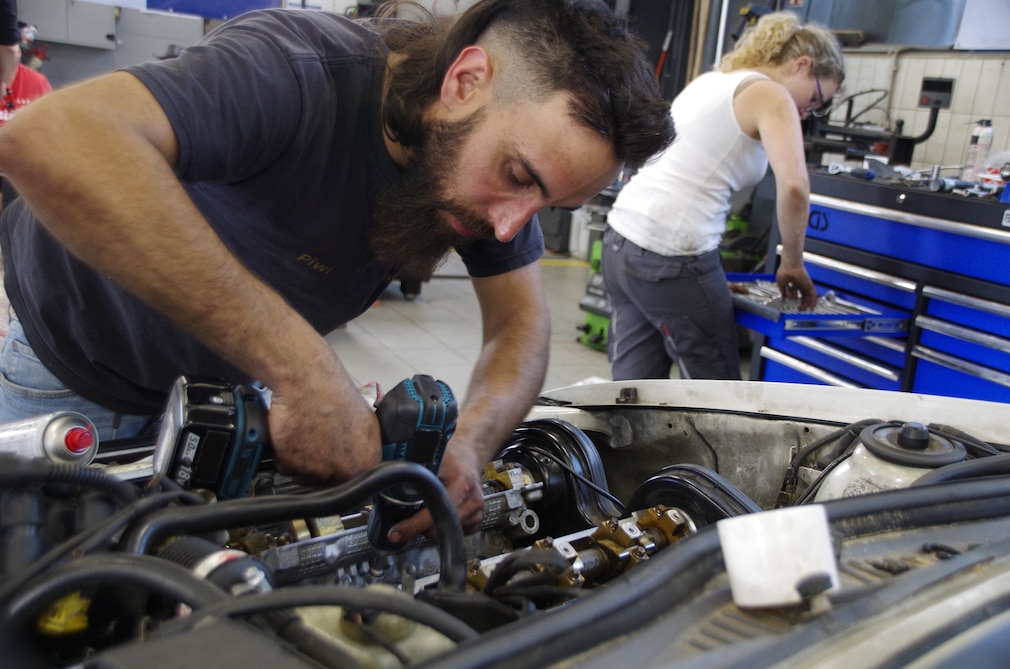 In any case, pure engine performance is more important to him than looks. He installed a supercharged V8 LSX engine in a BMW E36 – the aged 3 Series now delivers a brutal 750 hp. But that's not (yet) enough for him. He says: "The car is already running well, but there's more to it. I'm satisfied with 1000 hp." In addition to several BMWs, Patrick also owns two Corvettes. One for drifting, one for cruising.
As a juror at ESDS, the motor sportsman is willing to make compromises. He knows that repairing someone else's car and the time limit can make you nervous. Patrick therefore benevolently places himself in the screwdriver teams. The main thing for him is that no mistakes are made in the brakes, steering or chassis.