Cars
eBay is looking for the super screwdriver: master mechanic Sarah Dittmar
In the male-dominated mechatronics profession, women have a hard time. The 33-year-old master mechatronics technician Sarah Dittmar is actively committed to curbing prejudice and hostility towards women in the trades. As a juror for the new YouTube format "eBay sucht den Superschrauber", only performance counts for her, as she reports in an interview with AUTO BILD. (This is how you apply to "eBay is looking for the super screwdriver"!)
Found my dream job at the age of twelve

Sarah Dittmar looked over her father's shoulder at an early age and changed her first tire herself as a teenager. By the time she was twelve, she knew: "I'm going to be a mechatronics technician." Without the support of her parents, however, she would hardly have had the patience to fight her way through to an apprenticeship. Because: Countless applications went unanswered, and in a personal interview she was rejected without even looking at the application folder.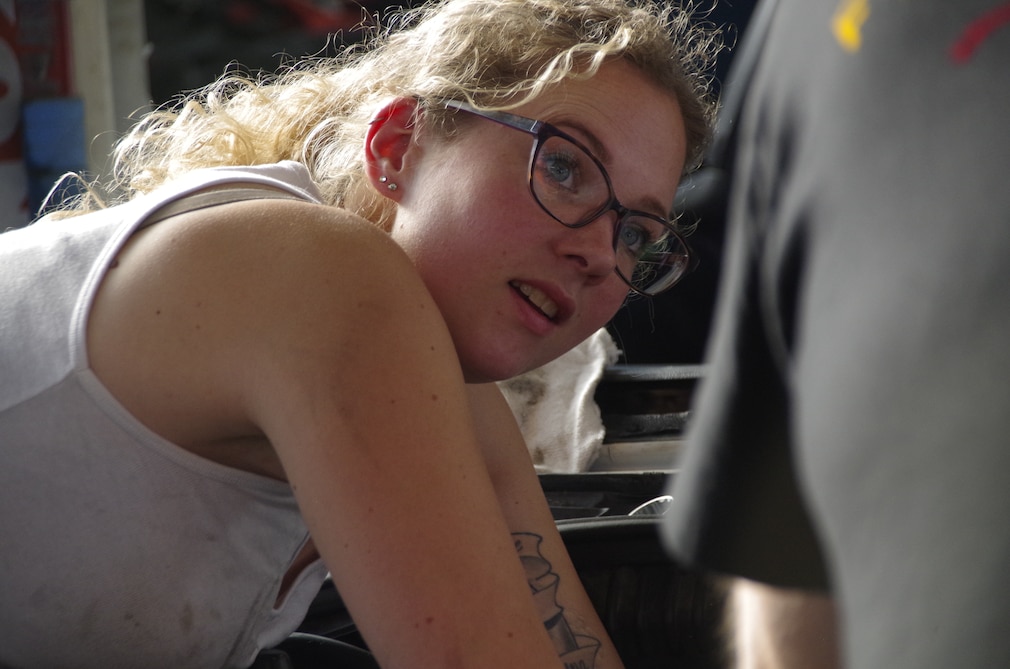 "More power doesn't make men better screwdrivers!"
Sarah rejects the convention of women's and men's jobs, which is outdated and short-sighted. In the workshop in particular, it is the result alone that counts. This is also her guiding principle at "eBay sucht den Superschrauber", where the 33-year-old helps out and judges the work of the opponents as a juror. "Good work knows no gender," she says. Therefore, envy is often the reason for everyday smug comments, for example when she replaces a tightly installed cabin air filter faster than her colleagues. Or disassemble less to access hidden screws.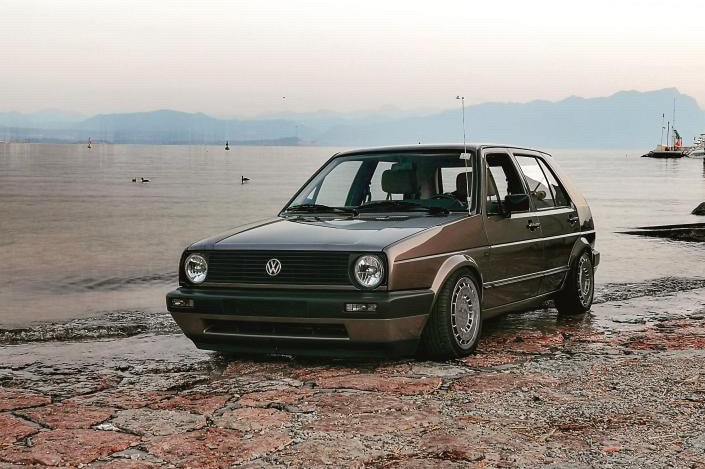 In her private life, the champion works on her VW Golf 2, which she has had with her since she was 18. In addition, she has a winter, an everyday and several project cars and likes to attend tuning meetings. She wishes that other women could discover this passion for themselves. For Sarah, one thing is certain: interest and support are the only important components for screwdriving success. In order to encourage women to pursue their dreams, Sarah Dittmar will host another eBay format in addition to "eBay sucht den Superschrauber". What the show is about is still a secret. Only so much: You can get ready for massively cool old metal!

This is how you can apply to "eBay sucht den Superschrauber".
You want to show what you can do as a screwdriver? Then apply for the fifth episode of "eBay sucht den Superschrauber"! This is quite simple. All you have to do is shoot a one-minute video about you and your current screwdriver project and tell why you are the right choice for "ebay is looking for the super screwdriver". You then upload the video to your own YouTube channel and tag it with the hashtag #ebay is looking for the super screwdriver. If the jury likes your application, you will receive a mail. You can apply from August 15, 2022 to September 5, 2022. If you do well on the show, you have the chance to make it to the grand finale in episode six and win a classic car worth 10,000 euros! Here you can find all information about "eBay sucht den Superschrauber" and other screwdriver programs from eBay!