Cars
eBay is looking for the super screwdriver: old-school professional Andreas Winkler
Andreas Winkler is an original screwdriver. When other workshops despair of classic car repairs, he is the salvation. Although the 54-year-old never learned to be a mechanic, his specialist knowledge and skills are in demand across national borders. What started with youthful enthusiasm for motor sports (he still drives autocross races today), picked up speed with repairing forklifts and agricultural machinery and finally culminated in his own workshop, to which his customers bring their Porsche, Rolls-Royce and Ferrari.

As a juror on the new YouTube format "eBay sucht den Superschrauber", Winkler wants to show what he's really capable of. AUTO BILD spoke to the self-made screwdriver!
"If my modern Sprinter breaks down, I'll take it to Mercedes"
You can tell a good screwdriver by the fact that he can see in passing whether he needs a size 10 or size 13 open-end wrench, says Winkler. A (maximum) mediocre runs more often. It takes not only talent, but also perseverance. Because: Only someone who dares to try new things and grows with the challenges becomes an excellent mechanic. "It's better to lie awake at night brooding over possible solutions than always staying at the same level" – this also includes not being afraid of repairing higher-priced cars.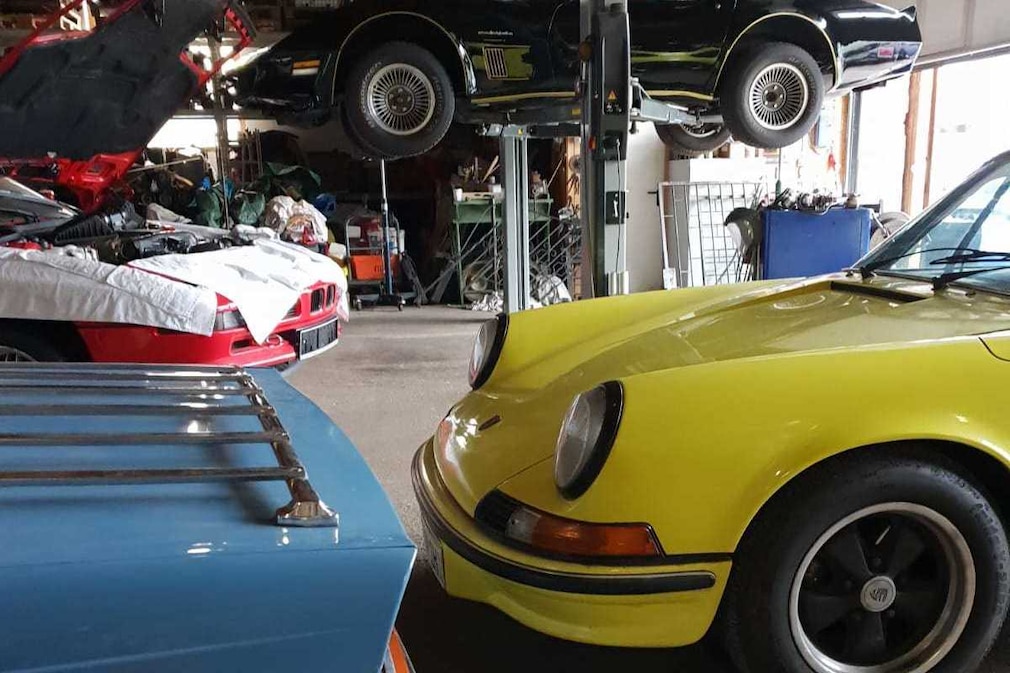 And yet he makes exceptions. Andreas Winkler cannot operate digital diagnostic systems. And he doesn't intend to change that either. The only computer in his workshop is in the customer reception. "If my modern Sprinter is broken, I'll take it to the Mercedes dealership." In the jury community of "eBay sucht den Superschrauber" he is the pure screwdriver, "of which unfortunately there are hardly any". Last but not least, he is certain that he will repair classic cars well into old age. "Until I fell down in a vise at 85."
This is how you can apply to "eBay seek the super screwdriver".
You want to show what you can do as a screwdriver? Then apply for the fifth episode of "eBay sucht den Superschrauber"! This is quite simple. All you have to do is shoot a one-minute video about you and your current screwdriver project and tell why you are the right choice for "ebay is looking for the super screwdriver". You then upload the video to your own YouTube channel and tag it with the hashtag #ebay is looking for the super screwdriver. If the jury likes your application, you will receive a mail. You can apply from August 15, 2022 to September 5, 2022. If you do well on the show, you have the chance to make it to the grand finale in episode six and win a classic car worth 10,000 euros! Here you can find all information about "eBay sucht den Superschrauber" and other screwdriver programs from eBay!