Cars
eFuels: How environmentally friendly are eFuel-powered cars?
The term "eFuels" is currently on everyone's lips, not only in the discussion about the end of combustion engines for new cars in 2035. "If no more fossil fuels, then please at least synthetic ones" – that's what many drivers think, but also ( FDP politicians and representatives of some car manufacturers, suppliers and, above all, oil companies. In this way, combustion vehicles, technology and infrastructure could continue to be used.
Politicians of a different persuasion and above all environmental organizations reject eFuels as a future alternative to electromobility. Many traffic researchers and independent automotive experts are also skeptical about artificially produced fuels.
The assessment is not only about the costs for the nationwide supply of synthetic fuel, but above all about the environment. Because climate protection forces action when it comes to CO2 savings.
Are eFuels climate neutral?

So the question arises: How environmentally friendly are eFuels? Although even when synthetic fuels are burned, CO2 released, eFuels can certainly be greenhouse gas neutral. Because during production, the "Power-to-X" process (energy/power is converted into a gaseous or liquid substance/X and finally into eFuels), CO2 bound.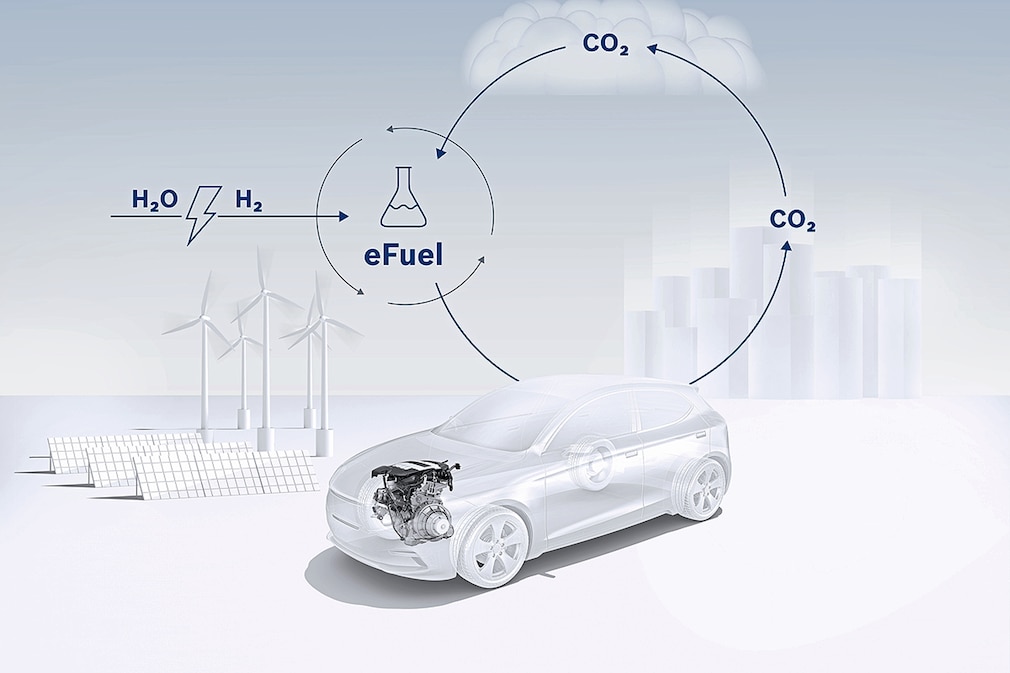 What is the basis of eFuels?

Synthetic fuels are based on hydrogen (H2). This must be created beforehand. For this, water (H2O) split into oxygen (O) and hydrogen by electrolysis. CO taken from the air is then2 added, which is later burned again. This complex production process requires electricity that must come from a renewable energy source such as wind or sun, otherwise it is not green. And it must be a lot of power.
How high is the efficiency of eFuels?

Which brings us to the problem. A lot of energy is lost when the electricity is converted into fuel. The amount that takes a car 100 kilometers is enough for a purely battery-electric car for around 700 kilometers. In other words: The efficiency of eFuels is around 15 percent, that of electric cars around 70 to 80 percent. The energy balance of electricity-based fuels is therefore significantly worse.
What is the energy balance of hydrogen and fuel cells?

The same applies to vehicles with fuel cells, in which hydrogen is burned. Here, only 25 to 30 percent of the energy remains in the generation chain from electricity to hydrogen generation by electrolysis, compression (or cooling), transport, tank system, fuel cell and buffer battery in the car. The fuel cell drive is also – at the current state of research – less effective.
Are pollutants produced when eFuels are burned?

In terms of the environmental balance, there is also the fact that the consumption of eFuels, like any combustion process, produces nitrogen oxides. Just as much as Super E10, according to a study by non-profit organization T&E. And even three times as much harmful carbon monoxide as with normal petrol. Ammonia emissions were twice as high. Ammonia can combine with other particles in the air to form particulate matter. Only the particle emissions decreased in the eFuels test.
These are currently the best electric cars
Selected products in tabular overview

| | | |
| --- | --- | --- |
| BMW iX | RRP from EUR 77,300, savings: up to EUR 13,386 | |
| Kia EV6 | RRP from EUR 44,990, savings: up to EUR 14,069 / in leasing from EUR 274 | |
| Mercedes EQS | RRP from EUR 97,807, savings: up to EUR 6,152 | |
| Hyundai Ioniq 5 | RRP from EUR 41,900, savings: up to EUR 12,280 / in leasing from EUR 234 | |
| Audi Q4 e-tron | RRP from EUR 41,900, savings: up to EUR 12,420 / best leasing price: EUR 89 | |
| Skoda Enyaq iV | RRP from EUR 34,600, savings: up to EUR 11,584 / best leasing price EUR 124 | |
| Mazda MX-30 | RRP from EUR 34,490, savings: up to EUR 13,035 / in leasing from EUR 90 | |
| Smart EQ for two | RRP from EUR 21,940, savings: up to EUR 8,240 / in leasing from EUR 77 | |
| Tesla Model 3 | RRP from EUR 46,560; Savings: up to EUR 7,975 / best leasing price EUR 289.00 | |
| Opel Corsa-e | RRP from EUR 30,400; Savings: up to EUR 11,920.00 | |
| Volvo XC40 Recharge | RRP from EUR 48,650; Savings: up to EUR 9570.00 | |
What was the criticism of the T&E study?

However, there was also sharp criticism of the investigation. The federal association of medium-sized mineral oil companies described them as "dubious because the fuel examined did not comply with the standards". Tobias Block, Head of Strategy and Content at the eFuel Alliance merger, told Die Zeit: "Pure e-fuels burn cleaner than conventional gasoline and there are no particulate matter."
What are the advantages of eFuels over rechargeable batteries?

In contrast, eFuels have the advantage that they have a higher energy density than car batteries or hydrogen stored in gaseous form. Just like hydrogen, this makes them recommendable for long-distance, air or ship transport, where the electric drive is no longer an alternative due to the heavy battery.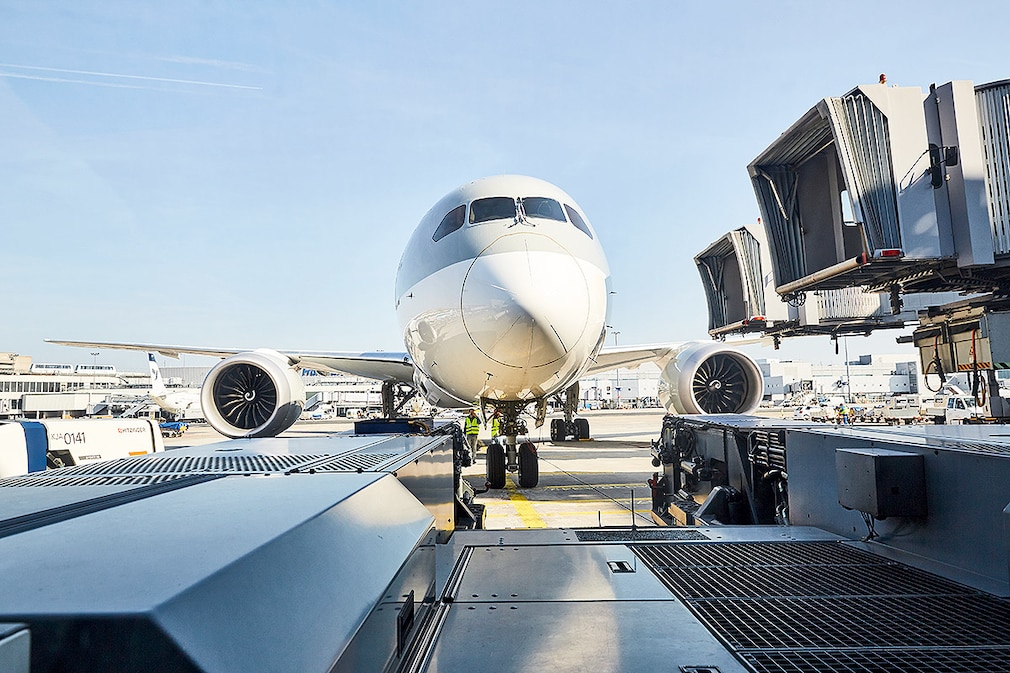 Are eFuels easy to transport?

In addition, eFuels can be transported over long distances, for example in tankers. And store well – which is rather difficult with electricity. The advocates of eFuels also counter that efficiency is not decisive – since the solar and wind energy used is generated anyway. eFuels should be produced where there is plenty of wind and sun. For example in Africa.
What about the eFuels infrastructure?

But then they would first have to be brought to Europe. For example, the German Federal Ministry for Economic Affairs and Energy is promoting synthetic fuels, and Porsche is also building a pilot plant in Chile with partners such as Siemens, MAN and ExxonMobil. However, it will probably take years, if not decades, to set up a viable infrastructure for passenger cars. Shell states that it will not be able to offer market-relevant quantities before 2030.