Cars
Eiskratzer & Co: That belongs in the car now
Most car owners prepare their car for winter: this is how the winter tires are fitted, the locks lubricated, the battery checked and the antifreeze checked. But the preparation shouldn't stop there, because there are still many important utensils that drivers should always have with them in the car in winter. AUTO BILD reveals what you should definitely put in your car so that you can get through the winter relaxed and safe!
The most important winter accessories for the car
1. Ice scraper or de-icer spray
Who does not know it? You come to the car in the morning and are greeted by a thick layer of ice that has formed on the windows. Then it's time for an ice scraper that should be in every car. Alternatively, you can use a de-icer spray, which does not scratch the windows so quickly. Advantage of the ice scraper: Some scrapers are equipped with a whisk with which you can clear the car from the snow without getting your hands wet.
Particularly important: the windows should be completely freed from snow and ice. Motorists who only scratch a peephole endanger other road users; a fine threatens here rightly. Incidentally, people who leave the snow on the roof of their car are also threatened with a fine; here too, everything has to be removed from the vehicle. If you don't feel like scratching the ice, you can attach a window cover to your car in the evening, but it doesn't help against snow.
2. Jump leads or start booster
Even healthy car batteries suffer in winter. Short journeys on which many consumers such as rear window heating, blowers or seat heating are switched on, and cold temperatures can quickly bring a battery to its knees. It is therefore always advisable to have a set of jump leads or a start booster with you in the car in winter. In this way, you can help yourself quickly, because breakdown services are often overloaded in winter due to such defects and the waiting times can be correspondingly long. Advantage of some start boosters: You don't need another car to get jump start and there are even versions that can be used as a power bank for the mobile phone.
3. Rubber care
Even the best utensils are of no use if you are lying in the car but the doors are frozen shut. It is therefore advisable to regularly maintain the rubber seals even in winter. Deer tallow or silicone spray create a separating layer between the seal and the water. An old towel is also useful, with which the seals can be dried off again and again. This is not a great deal of effort and saves the costs of a new seal, which can quickly be destroyed if a frozen door is forced open.
4. Warm clothes and blankets
You don't have to be snowed in for days in the car to make warm clothes and blankets useful. Even in the event of a breakdown or an accident, warm blankets can protect against the cold – and if not you, then maybe someone else.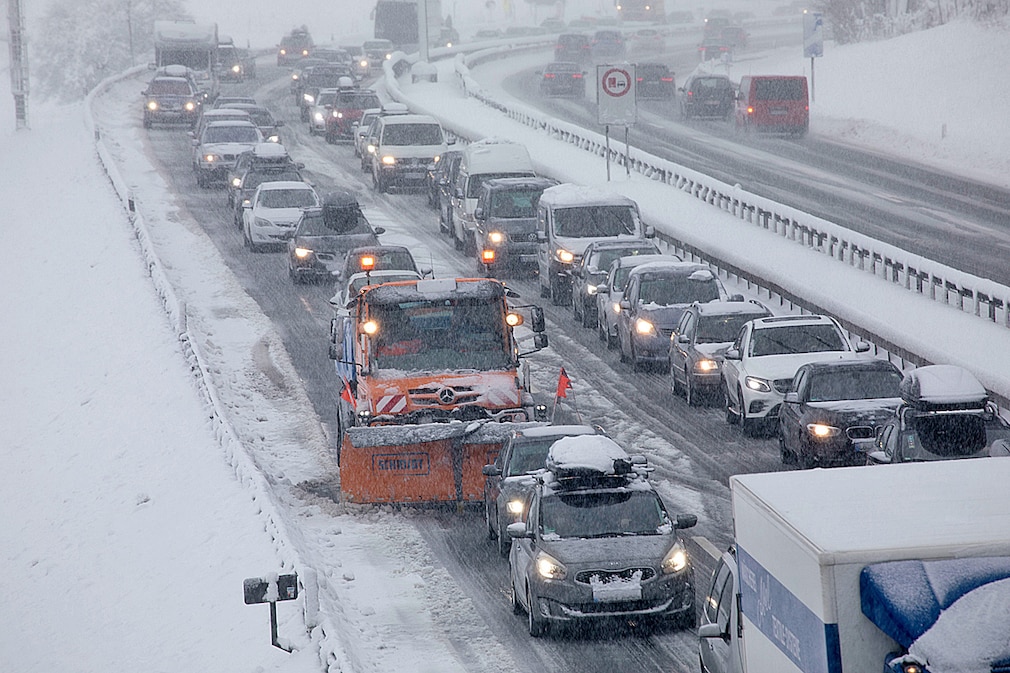 In addition, it always makes sense to put a warm hat, warm gloves and a warm scarf in the car. Even if the heating in the car works, you are happy not to have to slip into your wet gloves again, but to have a dry pair ready in the car.
5. Winter windscreen cleaner and windscreen cleaning cloths
Whether through salt, mud or sleet – in winter the roads and therefore also the windows on the car are particularly dirty. It is therefore important to always have enough windscreen cleaner with you so that you can fill up the windscreen washer when you are out and about. It is particularly important to ensure that it is winter window cleaner, because summer window cleaner not only has other additives and therefore does not clean the winter dirt as well, but could also freeze. The same applies, of course, to pure water, which you shouldn't pour into the windshield washer in winter either. A useful side effect: A clean window does not freeze over too quickly.
Window cleaning cloths should also be in every car in winter. Higher humidity or just breathing alone can fog up the windows from the inside more quickly in winter. If you wipe the windshield with a handkerchief or a scarf, you will have a brief perspective, but will soon look through streaks onto the street. If the sun is also unfavorable, the risk of being dazzled increases. A clean pane does not fog up so quickly, and the cleaning cloths also ensure a streak-free, good view.
6. Technology gadgets and accessories
Breakdowns usually always happen at the most inopportune moments. It is therefore useful to have a flashlight ready in the car, especially in the darker months of the year. It doesn't even have to be a large, bulky flashlight; there are also compact models that provide good light.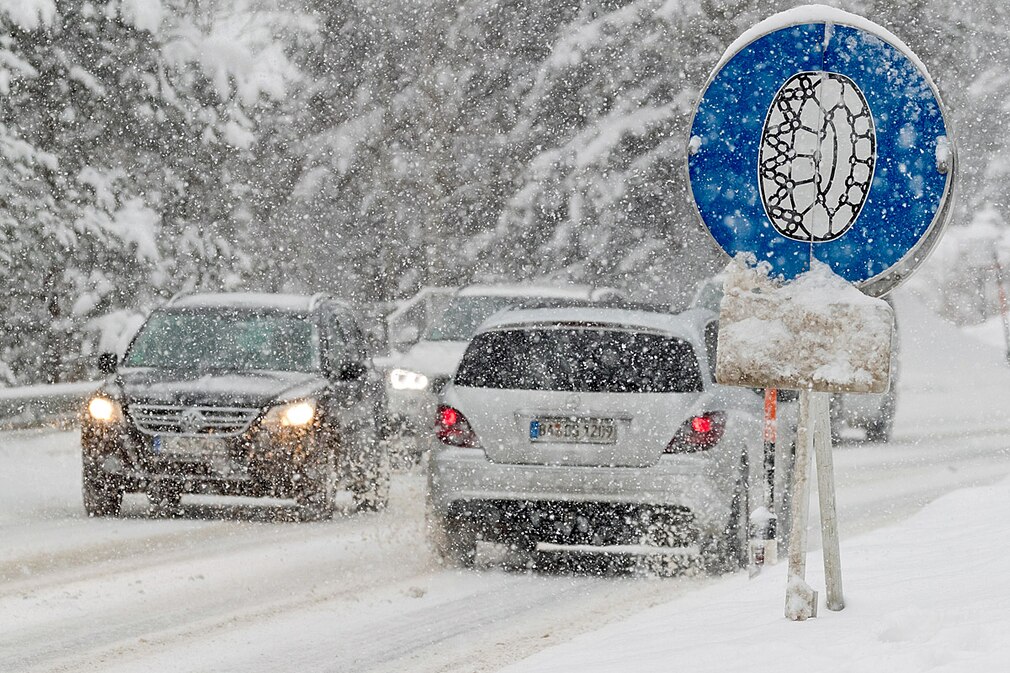 For example the Klarus XT2CR, the test winner from our LED flashlight test. Also useful: a power bank that can provide enough juice for your mobile phone in an emergency. The classic for drivers who travel a lot in mountainous regions are of course the snow chains. These shouldn't be missing in the car when you need them. And if nothing works, it is always useful to have a tow rope in the car.