Cars
Electric cars: We need charging etiquette
If you want to know what the state of the German car industry is like, you should drive to the Autohof Lutterberg on the A7, twelve kilometers north of Kassel.
There are six charging stations from Ionity, a merger of VW, Daimler, BMW, Ford, and Hyundai joined them in 2019. Six pillars, entry and exit so narrow that you have to maneuver carefully. Behind it, Tesla had 16 pillars erected. 16 Fast Loaders! At the Autohof Lutterberg, an American start-up company is showing German car manufacturers what the future will look like.
The present looks like this: I loaded our long-term test Porsche Taycan there last Saturday at 1 p.m., column four was defective, then switched to column six, all the others were occupied. The lady who docks her Skoda Enyaq at pillar four after me grabs her mobile phone and lowers the pillar and raises it again.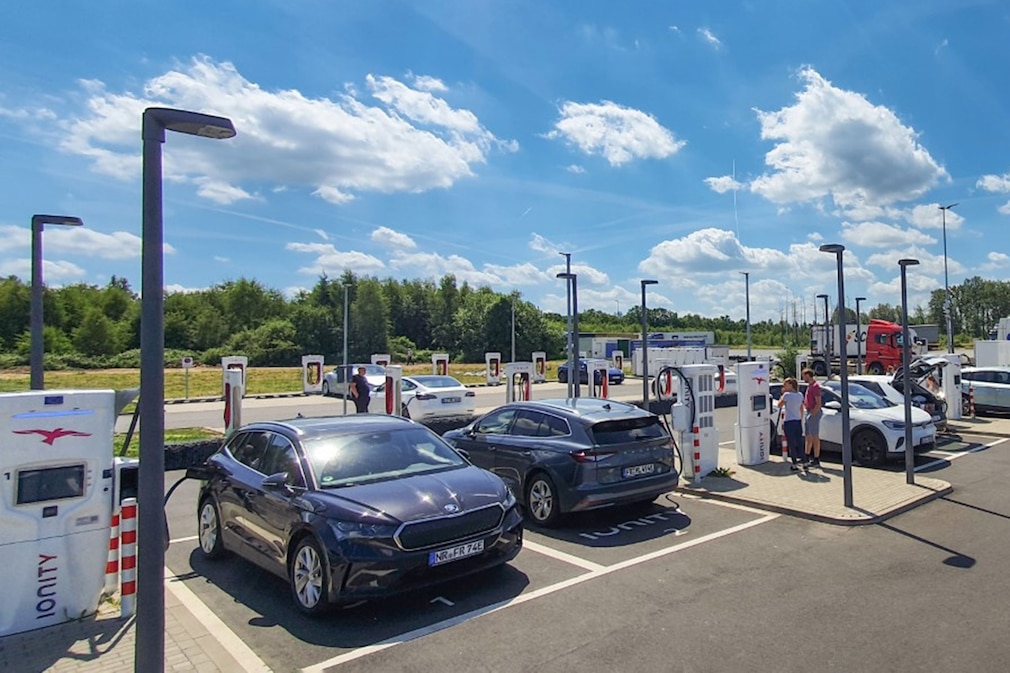 She has to wait ten minutes and is lucky. The VW ID.3, which drives up five minutes later, stands still until a pillar becomes free. Waiting time to catch a free cable. Now the cutting and stabbing at the pillars begins. By the way, there are 13 spaces available at Tesla next door, but we are not allowed to charge there, it is only possible the other way around.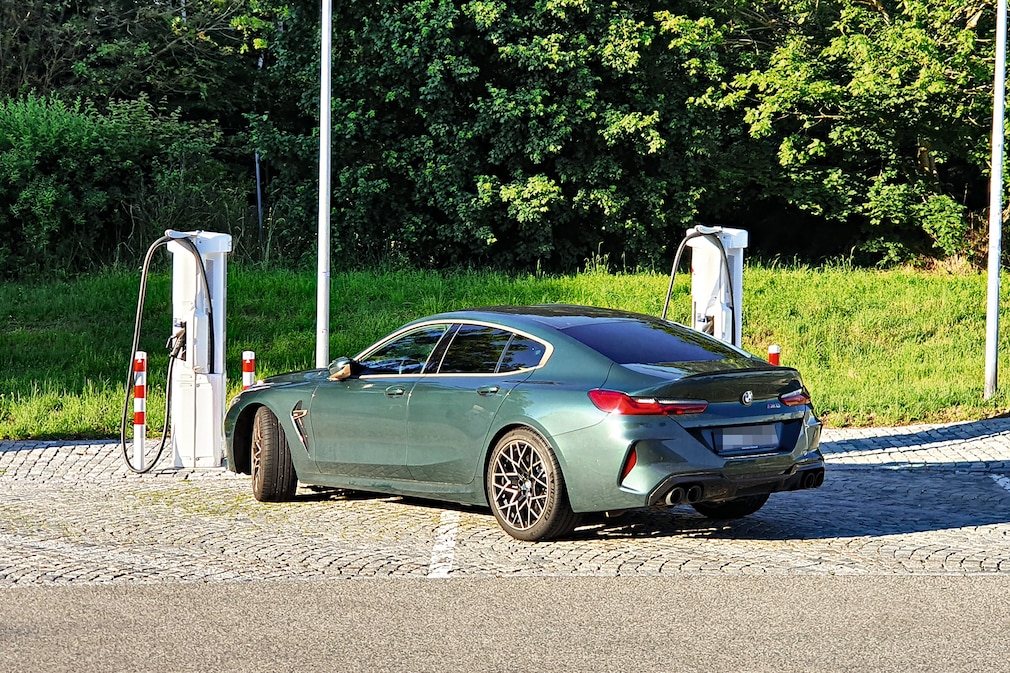 In addition, many new electric drivers are still ignorant. EnBW charger in Hanover-Wülferode, also A 7. I control the 350 kW charger with a Kia EV6. But there is already a Renault Zoe that pulls with 41 kW.
Charging stations can only be used on one side

The Kia can charge with up to 230 kW, I speak to the older couple: "Why do you charge here and not next door at the 50 kW column, your car can't do any more?" The lady in all seriousness: "I have the feeling it's quicker here. Please load next door until we're done!" Then they disappear for 15 minutes, the Zoe continues to charge with 20 kW.
E is the future for me
The summit happened to me in my home country. Here is a 50 kW "fast charger" for which subsidies have flowed. So I plug in the Porsche Taycan, next to it a Mitsubishi plug-in hybrid is charging at the Chademo connector.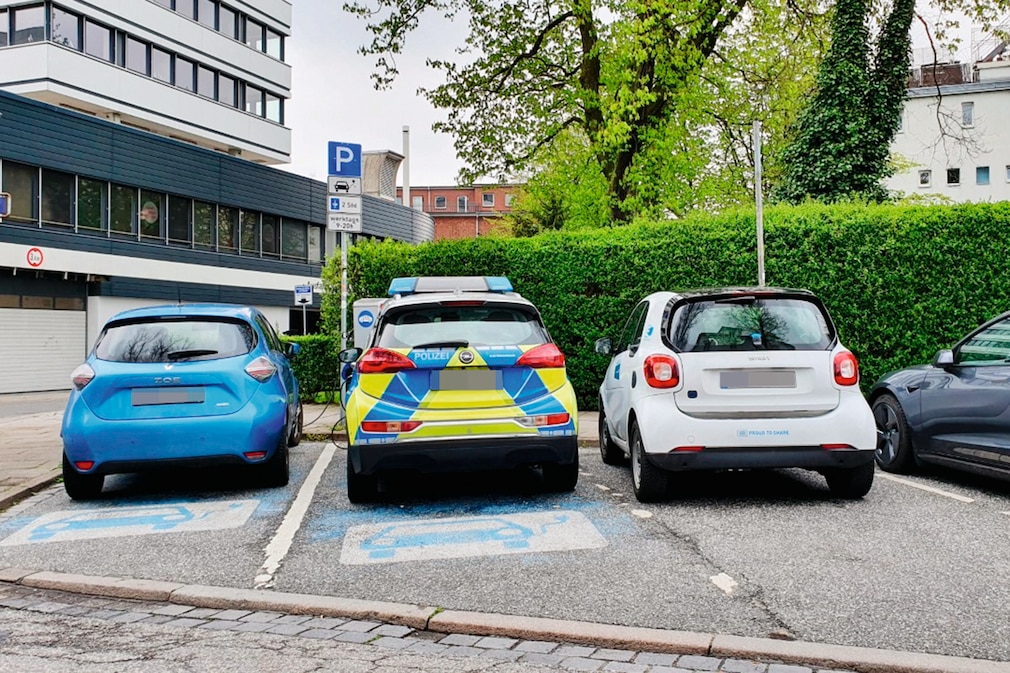 The display shows: "Loading not possible." Call the power company, they restart, charging still doesn't work. The next day, the friendly technicians found out: only one person can charge at this column at a time. Me: "Whaaat?" Technician: "Yes, it is." Me: "And so what is promoted?" Technician: "Yes, that was the case in 2021."
I briefly consider calling Transport Minister Wissing and advising him to replace all officials in his agency with experts. He may have already come up with this idea. Because something has to change:
1. We need a loading etiquette. If you can only load slowly, you should not block a fast charger if possible. And when it's 80 percent charged, please pull the plug, the rest takes forever.
2. Putting 11kW chargers around town and limiting the charging time to two hours is ridiculous. That would be 70 kilometers in there. 11 kW chargers belong in the garage and not in public spaces, anything below 50 kW is nonsense.
3. Anyone who has received funding must ensure that the pillars always work and ALL
can load, really ALL.
4. Setting up four fast chargers at the rest area and hoping that there won't be a traffic jam is like having a beer tent at the Oktoberfest: naive.
5. Dear dealers, take care of your customers. Anyone who buys E is not allowed to leave the yard without a charging card. Please show you how to do it.
We mustn't mess it up. Because E is the future for me.