Cars
Eleven year old new Mercedes C 63 AMG for sale
This Mercedes C 63 AMG is a real collector's item! Not only has the power sedan never been registered since 2011, it is also a super rare special model that is largely unknown in this country. One of only 30 built C 63 AMG Affalterbach Edition is currently being sold on eBay!
Never heard of the Mercedes C 63 AMG Affalterbach Edition? That could be because the special model was only available in Canada. For the 2011 model year, 30 identical C 63 AMG sedans from the W 204 series (pre-facelift) were delivered to Canadian customers. The special features of the Affalterbach Edition were an absolutely full equipment including performance package and the increase in performance contained therein to 487 hp and 600 Nm, a special paint finish in the color "Magno Allanitgrau", 19-inch multi-spoke rims in a two-tone finish and carbon exterior mirror caps as well as a carbon -tear-off edge.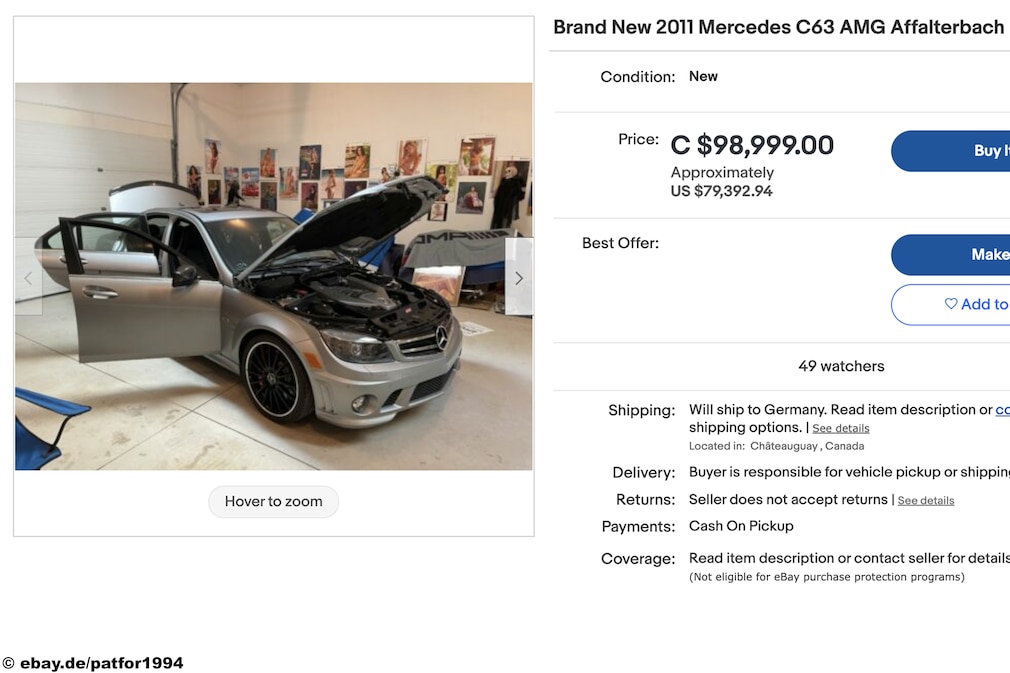 Former original price of CAD 81,500

Inside, the special model can be recognized by the red stitching, floor mats with red piping and AMG logo, as well as a plaque in the center console. The 30 unnumbered copies had a former new price of 81,500 Canadian dollars in 2011.
Eleven years later, one of the 30 examples is offered for sale on eBay and as if that wasn't rare enough, the example offered is also a new car. According to the Canadian seller and first owner, the C 63 was never registered and was always stored in an air-conditioned garage.
The C 63 AMG was only driven 29 kilometers in eleven years

It is therefore not surprising that the AMG has only been driven 29 kilometers since it was delivered in 2011 and is in absolute new condition without any signs of wear or damage. Clearly: This is an absolute masterpiece that should be of interest to one or the other collector.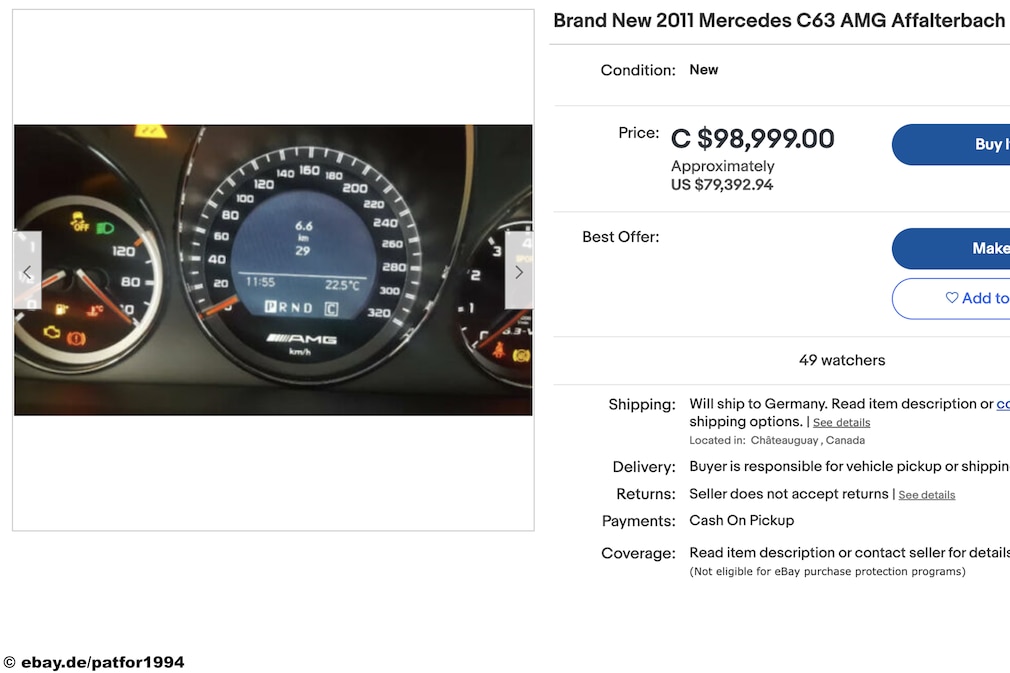 6.2-liter naturally aspirated V8 with 487 hp and 600 Nm

On the other hand, this very special C 63 AMG with only 29 kilometers is almost too valuable to drive. It's really a pity, because under the hood is the legendary 6.2-liter V8 naturally aspirated (M 156), which delivers 487 hp to the rear wheels with the Performance Package. The C 63 Sedan accelerates to 100 km/h in 4.4 seconds and achieves a governed top speed of 280 km/h.
However, if you are only concerned with the power, you should be much better off with a used 204 C 63 from the German market – there is a relatively large selection of C 63 W 204, which are available as a pre-facelift from 25,000 euros. Even models with a performance package are available from around 30,000 euros.
The offered new Mercedes C 63 AMG Affalterbach Edition costs around 72,000 euros (98,899 Canadian dollars) a lot more. In addition, German interested parties would have to factor in the import fees and transport.